House Democrats demand ACA lawsuit answers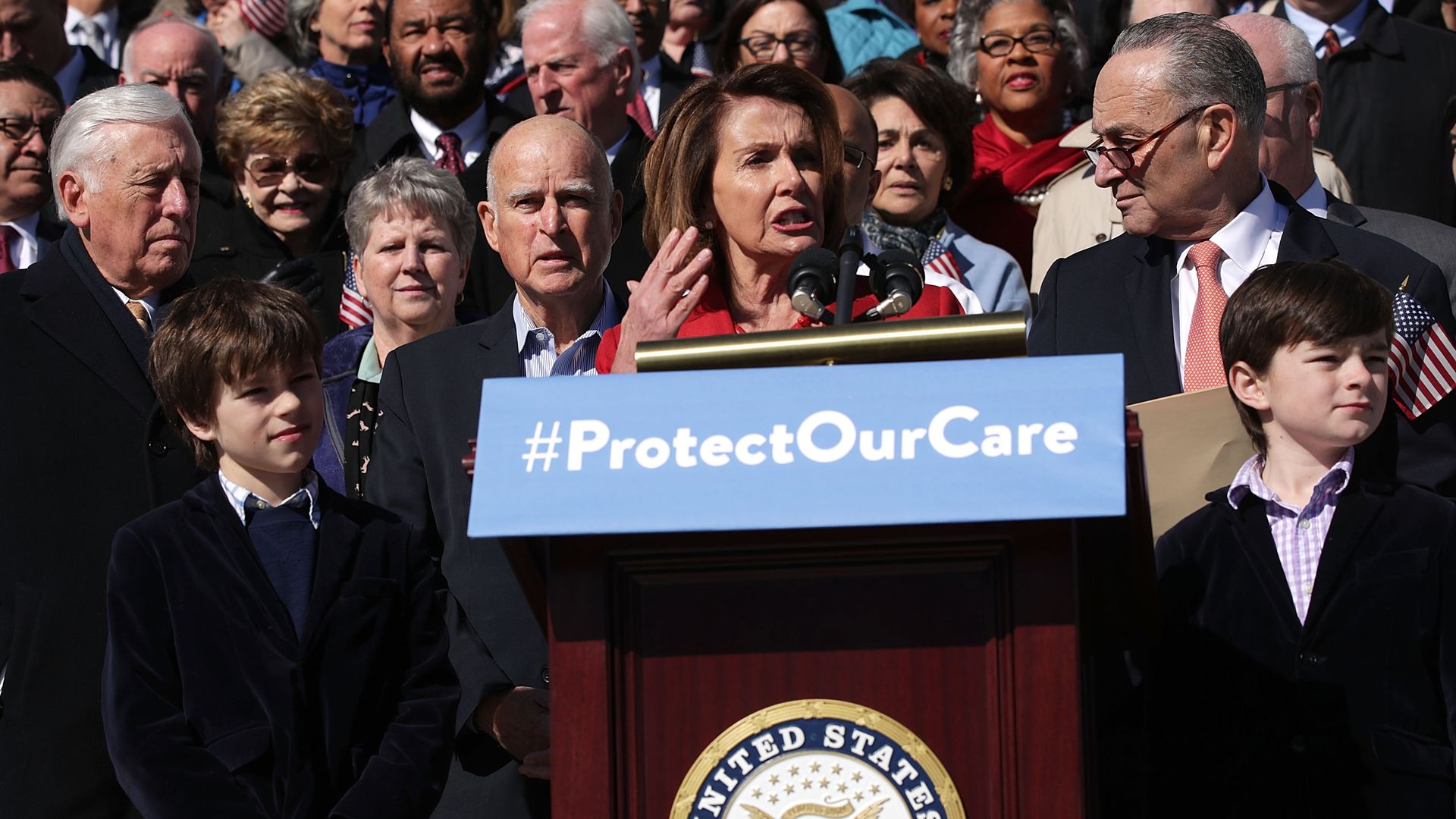 Democratic House committee chairs have written new letters to White House Counsel Pat Cipollone and Attorney General Bill Barr demanding information on the administration's decisions about the latest Affordable Care Act lawsuit.
Why it matters: The Department of Justice last year announced that it would no longer defend the ACA against a lawsuit brought by GOP attorneys general alleging that the 2017 tax law made the health care law unconstitutional.
Context: The administration recently laid out its argument for why the entire ACA should fall, a position it signaled in March.
House Democrats first wrote to the administration officials in April asking for documents related to its decision. Neither the White House or the DOJ complied, and the new letters reiterate the request.
The bottom line: Their goal is to understand how the decision was made, "including whether the President or anyone in the White House instructed the [DOJ] to override its legal conclusions."
The chairmen are also asking that Russ Vought, acting director of the Office of Management and Budget, be made available for an interview. They write that they're concerned that "politically-motivated forces inside the White House and the Office of Management and Budget" drove the decision.
Where it stands: The chairs set a deadline of May 27. "If we do not receive a response by this date, we will have no choice but to consider alternative means of obtaining compliance," they write.
Go deeper: Inside the Trump administration's case for killing the ACA
Go deeper