Chinese newspapers take hard line on Trump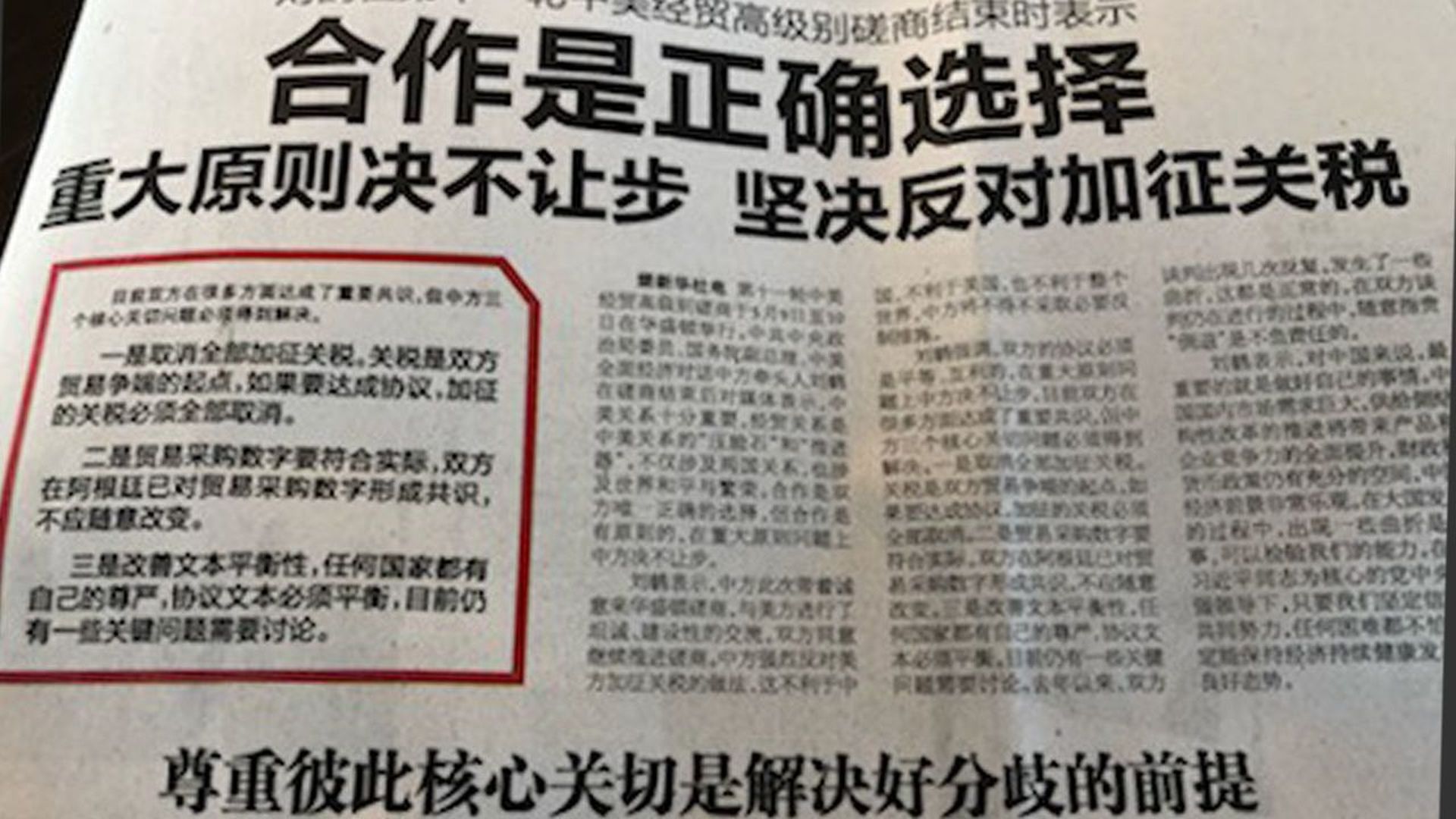 Axios reader Kevin Rudd, the former Australian prime minister, sends this dispatch on the trade war, from Beijing: "This morning's papers ... are quite hardline." Rudd calls the latest Chinese stipulations "a reasonably firm 'screw you.'"
Between the lines, from Sinocism's Bill Bishop: The Chinese are digging in, with official media over the weekend making it clear what China won't agree to."
"Now that that's been done officially, it'll be hard for Chinese officials to walk back, even if they wanted to."
P.S. ... Larry Kudlow, Trump's economic adviser, asked by Chris Wallace on "Fox News Sunday" if it's U.S. businesses and consumers who pay tariffs on China:
"Yes, I don't disagree with that. Again, both sides will suffer on this."
Why it matters: Trump insisted in a tweet, incorrectly, that China pays.
Go deeper: Trade talks become trade war
Go deeper