Updated May 13, 2019 -

World
Saudi Arabia: 2 oil tankers damaged in sabotage attacks near UAE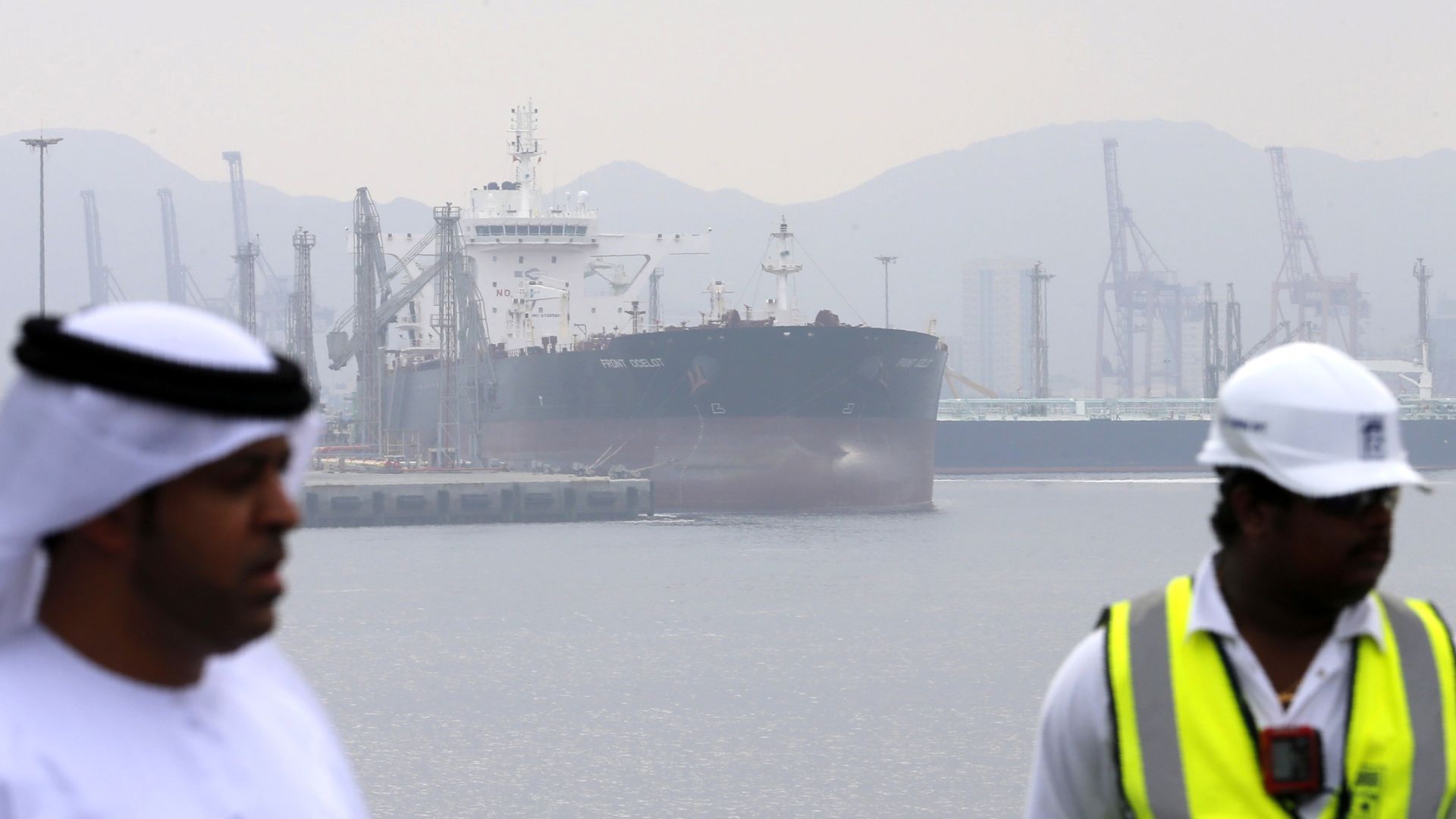 Saudi Arabia said Monday 2 of its oil tankers sustained "significant damage" in sabotage attacks near the coast of Fujairah in the United Arab Emirates, as 1 was on its way to pick up oil for the U.S.
Why it matters: The U.S. had warned that "Iran or its proxies" could target vessels in the region. The UAE said Sunday 4 commercial vessels were targeted by "sabotage operations" near its territorial waters, per Reuters. The U.S. says it's deploying forces including an aircraft carrier and B-52 bombers to the Persian Gulf to counter Iranian threats.
The big picture: U.S. Secretary of State Mike Pompeo canceled the Moscow leg of his Russia trip to instead hold talks in Brussels with European officials on Iran Monday, Reuters reported, citing a State Department official. He's due to meet with Russian President Vladimir Putin and Foreign Minister Sergey Lavrov in the Black Sea resort of Sochi Tuesday, according to Reuters.
What he's saying: Pompeo told CNBC in an interview broadcast Monday, "In the event that Iran decided to come after an American interest — whether that be in Iraq or Afghanistan or Yemen or any place in the Middle East — we are prepared to respond in an appropriate way."
The other side: An Islamic Revolutionary Guard Corps commander said a U.S. military presence in the Gulf used to be a serious threat, but now "it is a target and the threats have switched to opportunities," the Iranian Students' News Agency reported. Iran's foreign ministry warned against "any conspiracy orchestrated by ill-wishers" over the sabotaged ships.
Go deeper:
Go deeper