Senior Palestinian official denied entry to U.S.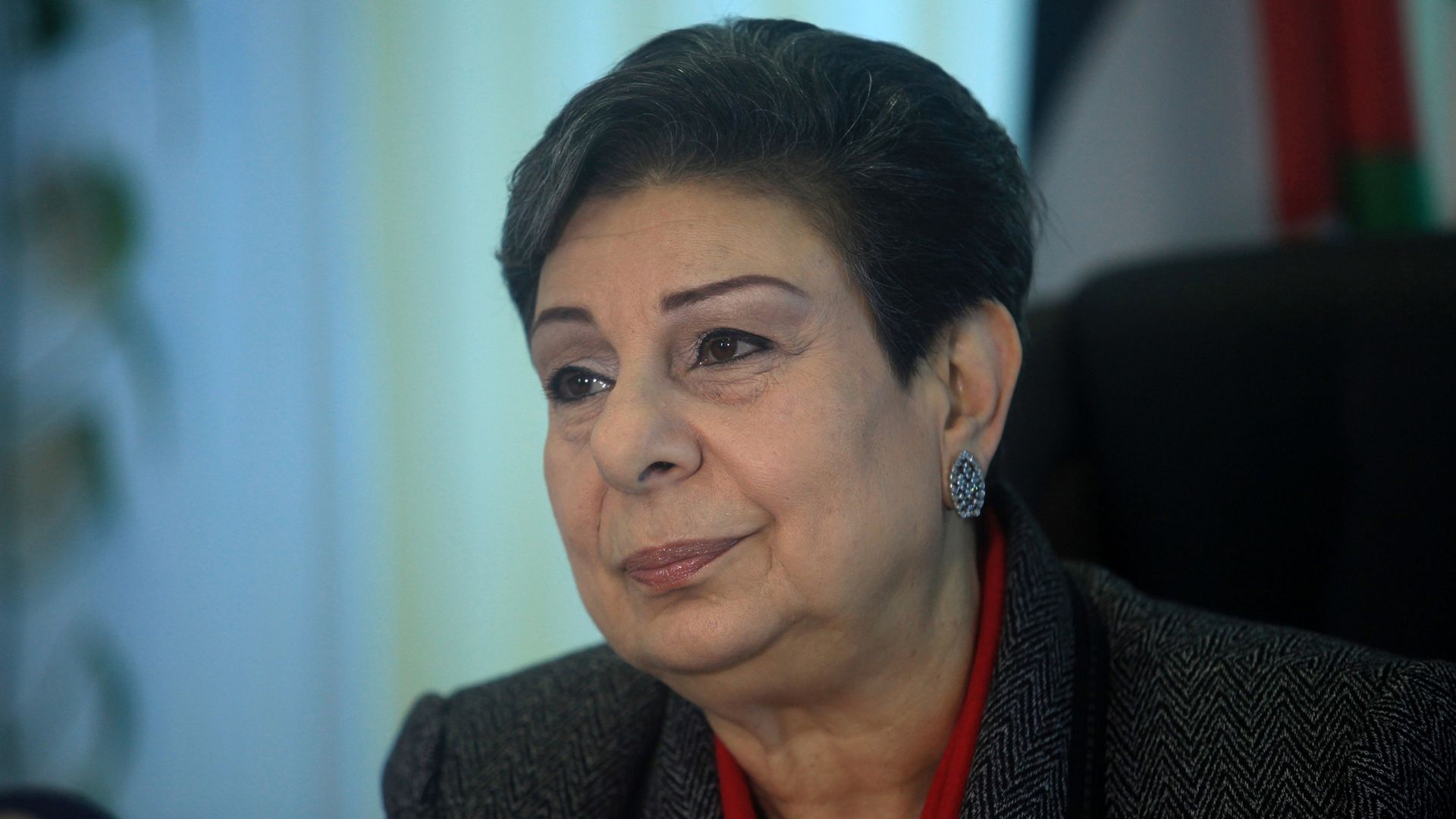 PLO executive committee member Hanan Ashrawi claims she was denied a visa to the U.S. for political reasons.
Why it matters: Ashrawi is one of the best known and most respected Palestinian leaders internationally. She had close contacts to officials in previous U.S. administrations, including former Secretary of State Condoleezza Rice. The news comes amid a breakdown in relations between the U.S. and the Palestinians.
In a series of tweets earlier today Ashrawi wrote:
"It is official! My US visa application has been rejected. No reason given. Choose any of the following: I'm over 70 & a grandmother; I've been an activist for Palestine since the late 1960's; I've always been an ardent supporter of nonviolent resistance."
Ashrawi wrote that she studied for her Ph.D. in the U.S. and has been a frequent visitor since. She added:
"I've met (& even negotiated with) every Sec. of State since Shultz, & every President since George H. W. Bush (present administration excluded); I've been a vocal critic of this administration & its underlings; I believe in freedom of speech; I've always been searingly honest ... as such this administration has decided I do not deserve to set foot in the US. I just hope someone can explain this to my grandchildren & all the rest of my family there."
One possible explanation for the decision is Ashrawi's support for sanctions and boycotts over Israeli settlements in the occupied West Bank.
The State Department didn't comment directly on Ashrawi's case. An official said visa records are confidential under U.S. law and therefore he cannot discuss the details of individual visa cases. 
The official added: "U.S. law does not authorize the refusal of visas based solely on political statements or views if those statements or views would be lawful in the United States. Visas may be denied only on grounds set out in U.S. law."
Go deeper