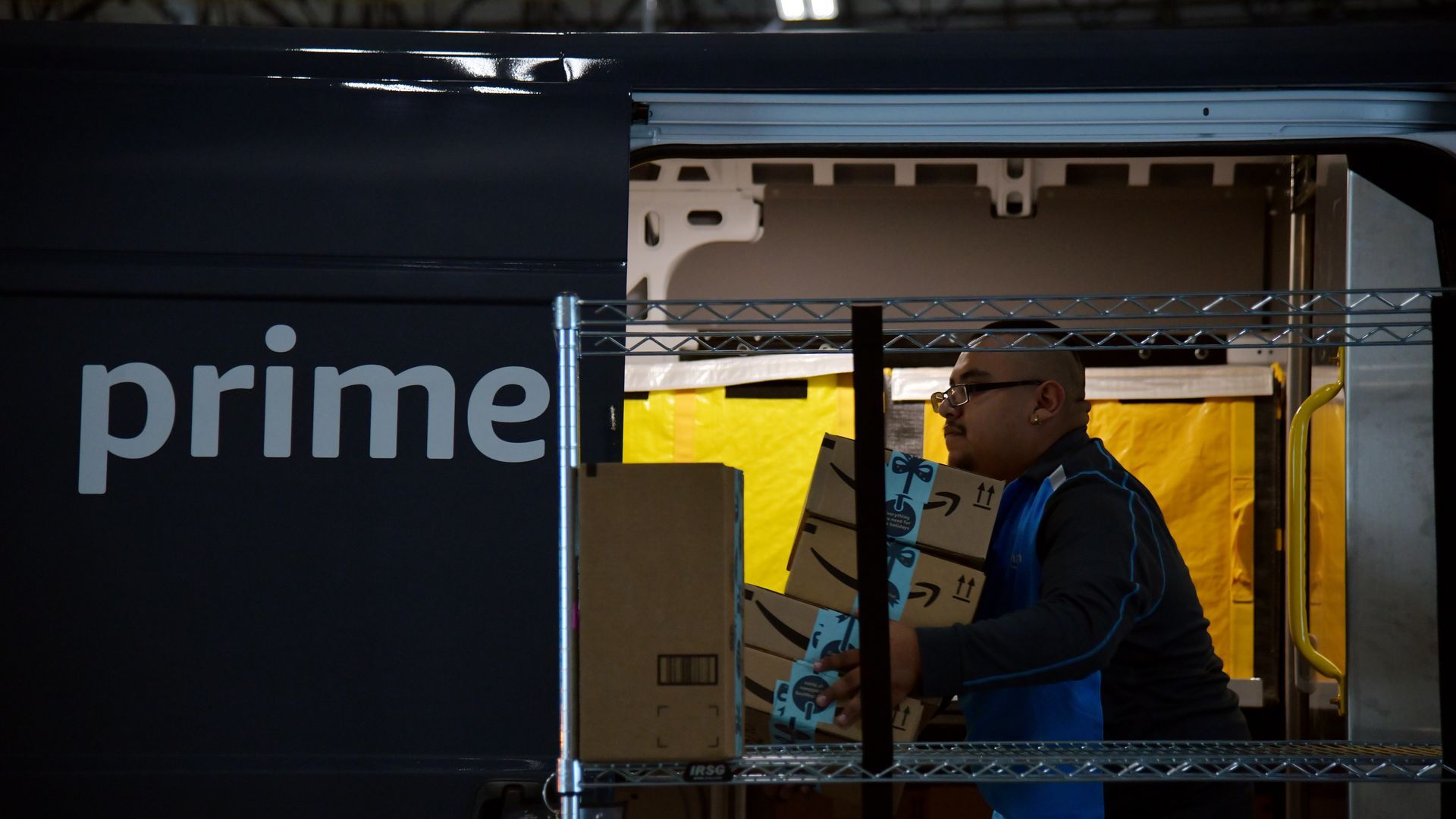 In its race to get to one-day shipping, Amazon is offering to pay its own employees 3 month's salary and up to $10,000 in startup costs to quit their jobs and launch startups delivering for ... Amazon.
Driving the news: "[M]ore than 200 Amazon delivery businesses have been created since it launched the program last June, says Amazon's vice president of global delivery services John Felton," according to the AP. Amazon hopes to start hundreds more this year. The program is open to anyone, but the incentives are just for Amazon staff.
Why it matters: It's becoming increasingly clear that Amazon wants to own the entirety of the e-commerce process.
They've got the store, they're filling it with private label products, and they want to take charge of the delivery.
With one-day shipping, they're upping the ante for all their competitors and making Prime an even stickier service.
They're already turning their shipping prowess into a service, working to transform what used to be a cost for them into a source of revenue.
The big picture: Amazon is undoubtedly threatening the big shipping players if it gets into shipping.
This could reduce its use of UPS and FedEx, and even take away additional business from them.
They've got data UPS, USPS, FedEx would love to have, after making billions of decisions about which carrier, which truck and which route each package should take to get to doorsteps the fastest.
UPS statement: "Amazon is a good customer, but e-commerce offers many opportunities beyond Amazon ... We're building innovative solutions and partnering with e-commerce leaders to serve small, medium and large businesses around the world."
Go deeper