U.S. Embassy in Baghdad issues security alert for American citizens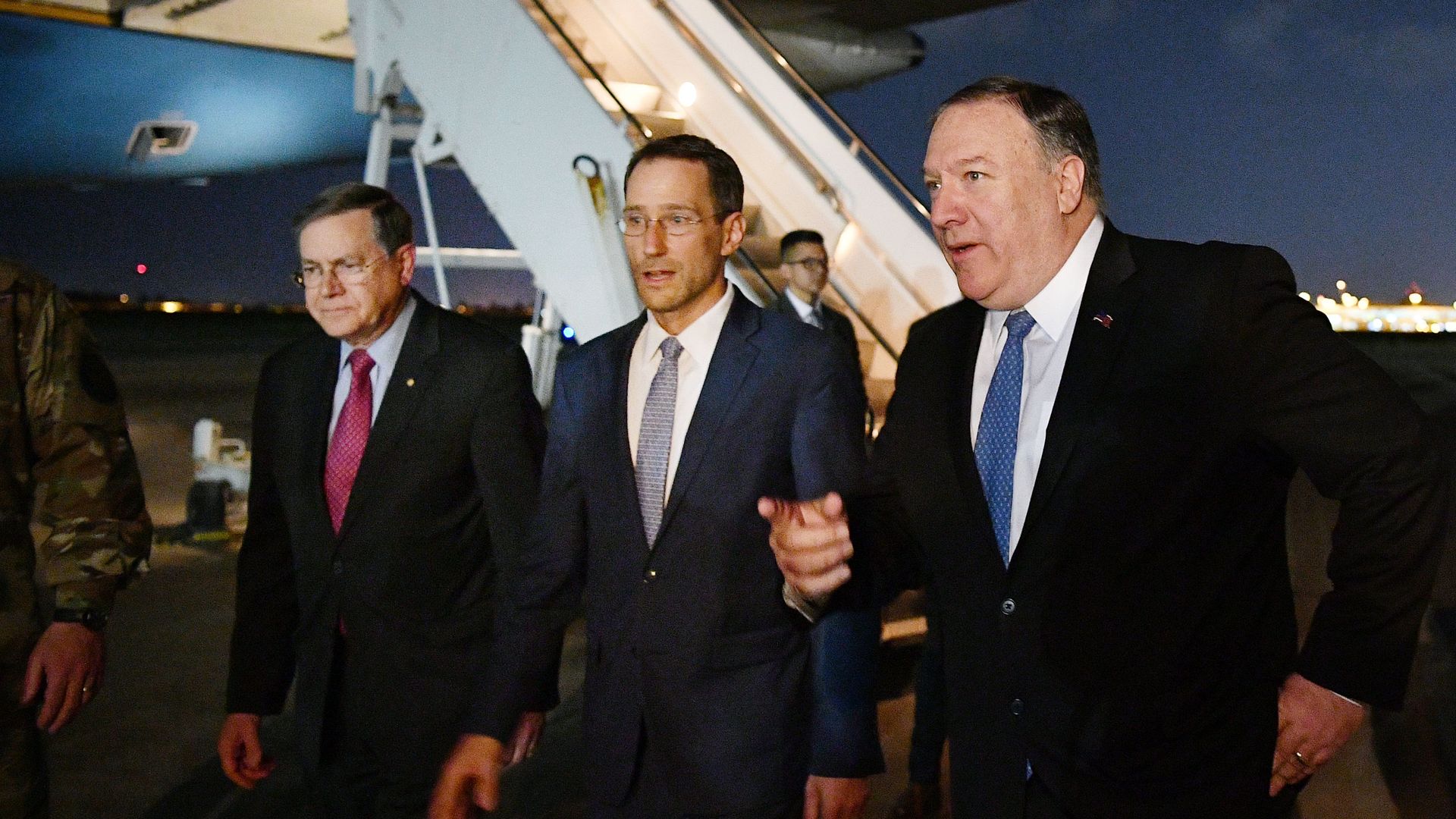 The U.S. Embassy in Baghdad on Sunday issued a security alert due to heightened tensions in Iraq, advising American citizens not to travel to Iraq, avoid places known as U.S. citizen gathering points, keep a low a profile and be aware of their surroundings.
Context: Earlier this month, Israel gave the White House information on an alleged Iranian plot to attack U.S. interests in the Gulf, prompting national security adviser John Bolton to announce that the U.S. would deploy a carrier strike group and a bomber task force to the region to send "a clear and unmistakable message." Secretary of State Mike Pompeo made an abrupt trip to Baghdad last week, which he explained was meant to reaffirm U.S. support for "a sovereign, independent" Iraq, free from the interference of neighboring Tehran.
Go deeper