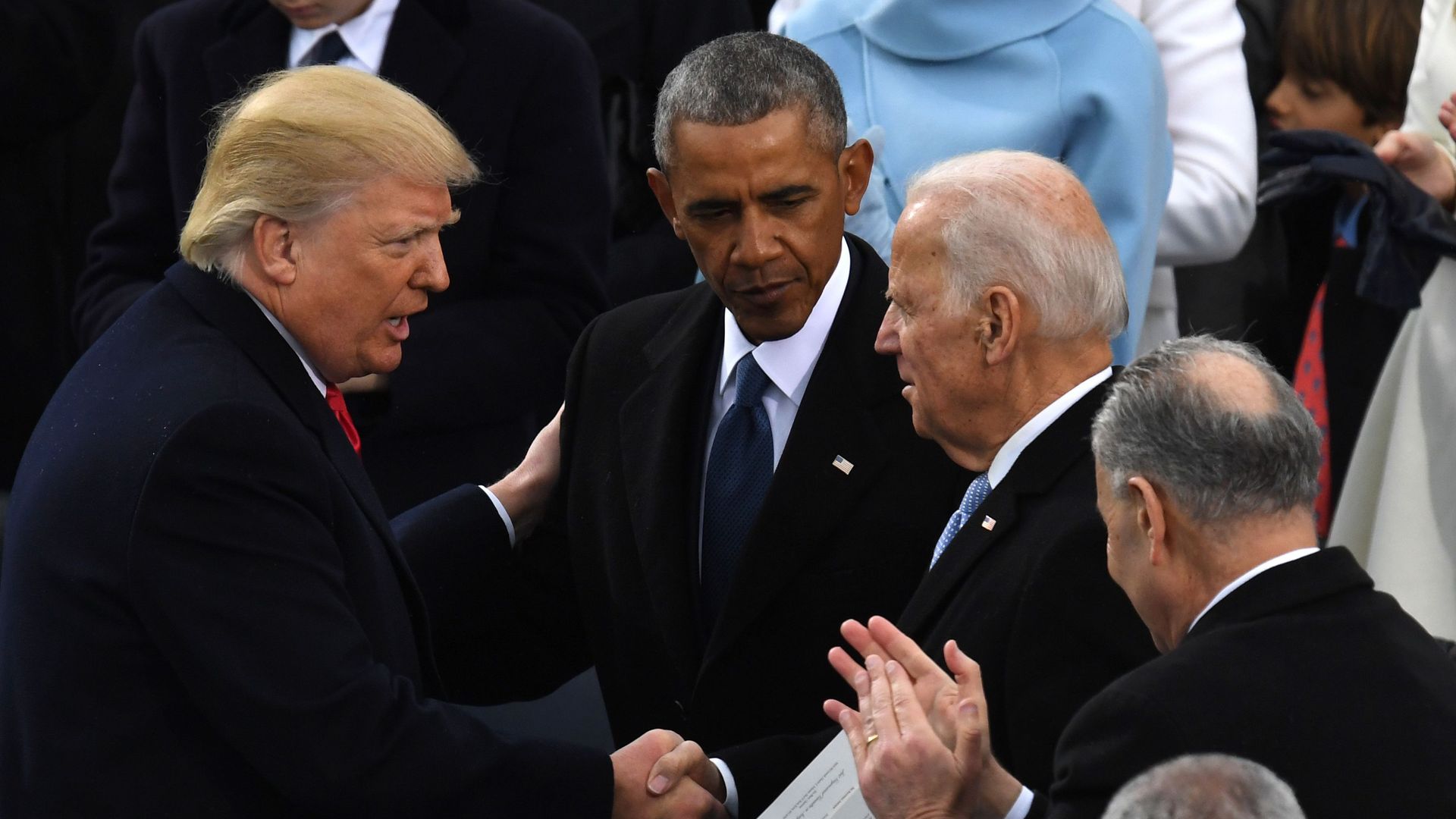 Behind the scenes, aides to President Trump have long seen Joe Biden as his biggest potential threat in 2020. Now, the president is saying it out loud.
Driving the news: "Looks to me like it's going to be SleepyCreepy Joe over Crazy Bernie. Everyone else is fading fast!" Trump tweeted Friday. Trump also called Biden the frontrunner in an interview with Politico, mocking him for mistakenly referring to Theresa May as Margaret Thatcher: "Is that a good front runner? I don't know. That was a beauty."
Between the lines: Trump's advisers take Biden very seriously.
Several have privately said they're surprised he's opened up such a strong early lead.
A few months ago, many of Trump's advisers thought Biden would be formidable in a general election. But few thought he'd win a Democratic primary that looked likely to be dominated by left-wing activists.
Now they're thinking: Sheesh! Maybe he can get through to the general.
Biden has been in Trump's head for months:
After a major firefighters union endorsed Biden, Trump attacked the union's leadership and retweeted "dozens of posts from purported firefighters and friends and relatives of firefighters" criticizing the endorsement. (WashPost)
Back on March 18, Trump tweeted: "Joe Biden got tongue tied over the weekend when he was unable to properly deliver a very simple line about his decision to run for President. Get used to it, another low I.Q. individual!"
Go deeper: Joe Biden is running like he already won the Democratic primaries
Go deeper