America's booming economy is Trump's 2020 tailwind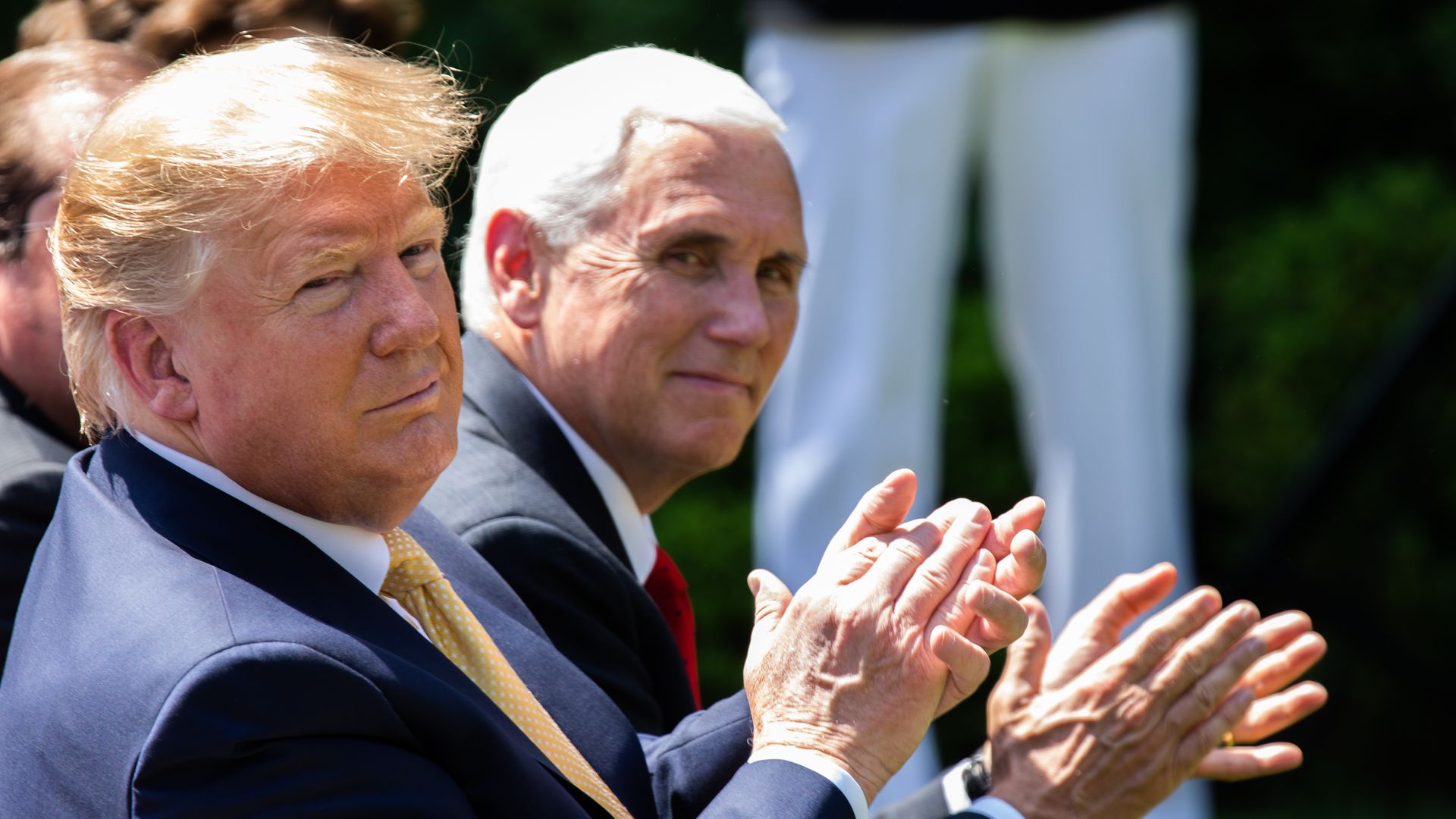 Every incumbent president since FDR who has avoided a recession in the lead-up to an election year was re-elected.
Why it matters: More Americans are saying they approve of President Trump's handling of the economy, even though they disapprove overall. 51% of people disapprove of Trump's job performance in a Wall Street Journal/NBC News poll out last week, but 51% approve of him on the economy. If he loses, it would be a big break with recent history.
The 2020 election is about 18 months away, and key metrics show the economy is surprising to the upside.
Details:
The economy grew 2.3% during Trump's first full year in office, and it hit 2.9% in 2018 — slightly less than the 3% the White House promised, but still the fastest annual pace since 2015.
Unemployment is at a 50-year low, and the stretch of job growth that began under Obama has continued for a record 103 months.
By the Federal Reserve's own guidance, low interest rates will stay low for a while longer. (In fact, inflation is so tepid, traders are betting interest rates will be even lower in coming months.)
Yes, but: While recession fears have subsided, there's no guarantee that Trump's strong economy will keep pace through 2020. Among the big unknowns, for instance, are the potential economic effects of heightened U.S.-China trade tensions.
Flashback: What had been an otherwise impressive stretch for economic growth during the first half of Jimmy Carter's presidency began to unravel in 1980 — the same year Carter unsuccessfully sought a second term.
The other side: Democratic 2020 presidential hopefuls are saying the booming economy isn't touching all corners of the country. Many are pointing to income inequality, while others are tapping into the ways in which the capitalist system has failed.
For instance, Bernie Sanders told ABC last week "the economy is doing well ... but that does not mean that for millions of working people they are not struggling economically today."
John Hickenlooper told Axios at the Milken Conference that "just because you have record low unemployment ... does not mean the country is better off."
The bottom line: "Many voters are willing to forgive the noise (political incorrectness, tweets, Mueller) as long as the signal (economy) stays strong," e-mails lobbyist Bruce Mehlman, whose quarterly slide deck tipped us to this trend.
Go deeper