Lawsuit accuses Teva of working with other drug firms to inflate prices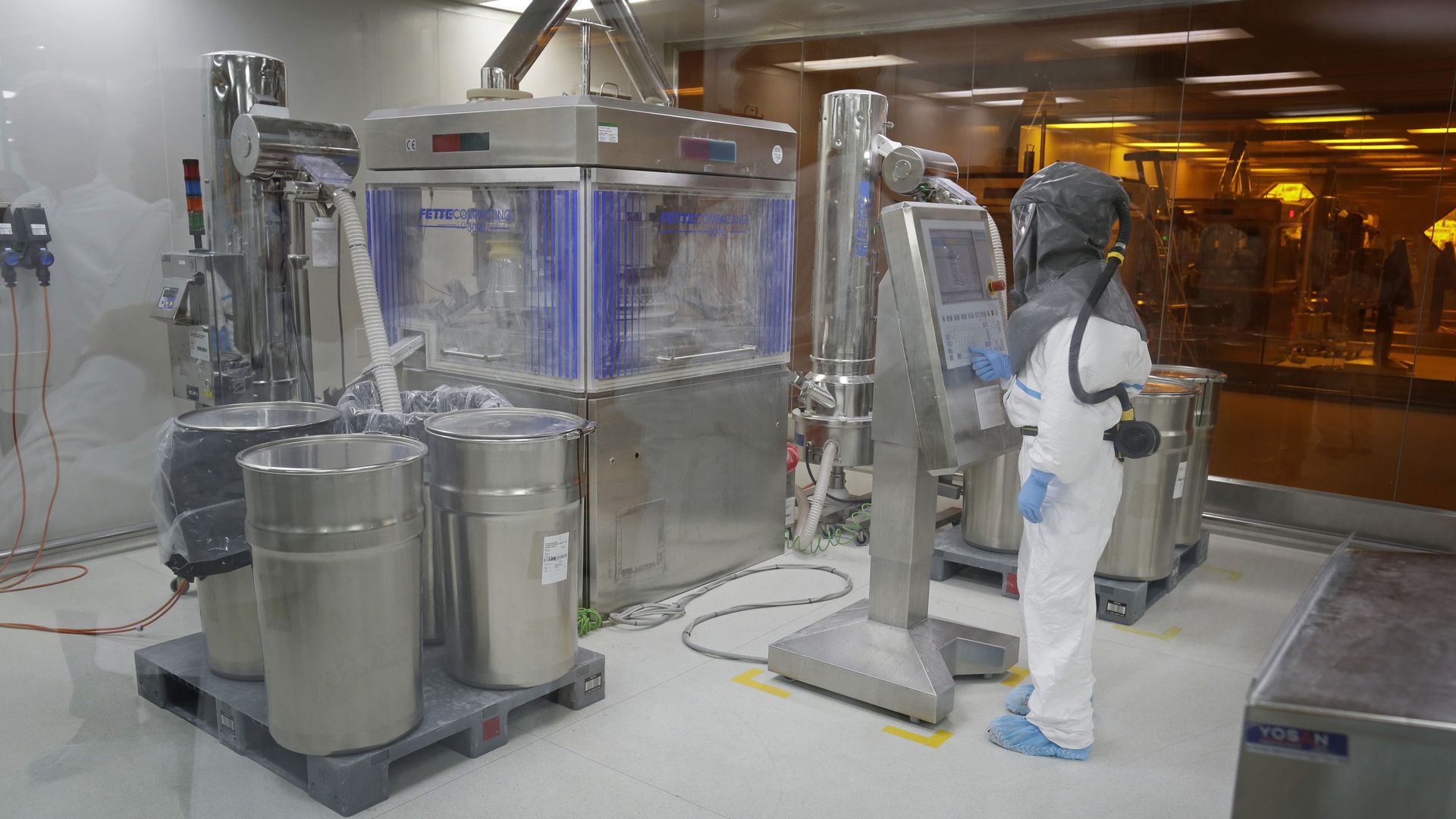 Prosecutors for 44 U.S. states outlined Saturday why they filed a lawsuit accusing 20 drug firms of conspiring to inflate prices.
Details: The prosecutors alleged after filing the suit in the U.S. District Court in Connecticut Friday that Teva Pharmaceuticals USA orchestrated the scheme with 19 other drug firms to stifle competition for generic drugs and increase prices sometimes by more than 1,000%. Teva Pharmaceutical Industries Ltd denied the claims to Reuters and said it would fight the lawsuit.
The big picture: The allegations concern treatments for health issues including cancer, diabetes, high cholesterol, epilepsy and high blood pressure, per Reuters. Connecticut Attorney General William Tong told AP that the states "have hard evidence that shows the generic drug industry perpetrated a multibillion dollar fraud on the American people."
"We have emails, text messages, telephone records and former company insiders that we believe will prove a multi-year conspiracy to fix prices and divide market share for huge numbers of generic drugs."
—
Connecticut Attorney General William Tong statement to AP
Go deeper: New rule on drug prices is asking for lawsuits — literally
Go deeper