Nigel Farage's Brexit Party poised to dominate this month's EU elections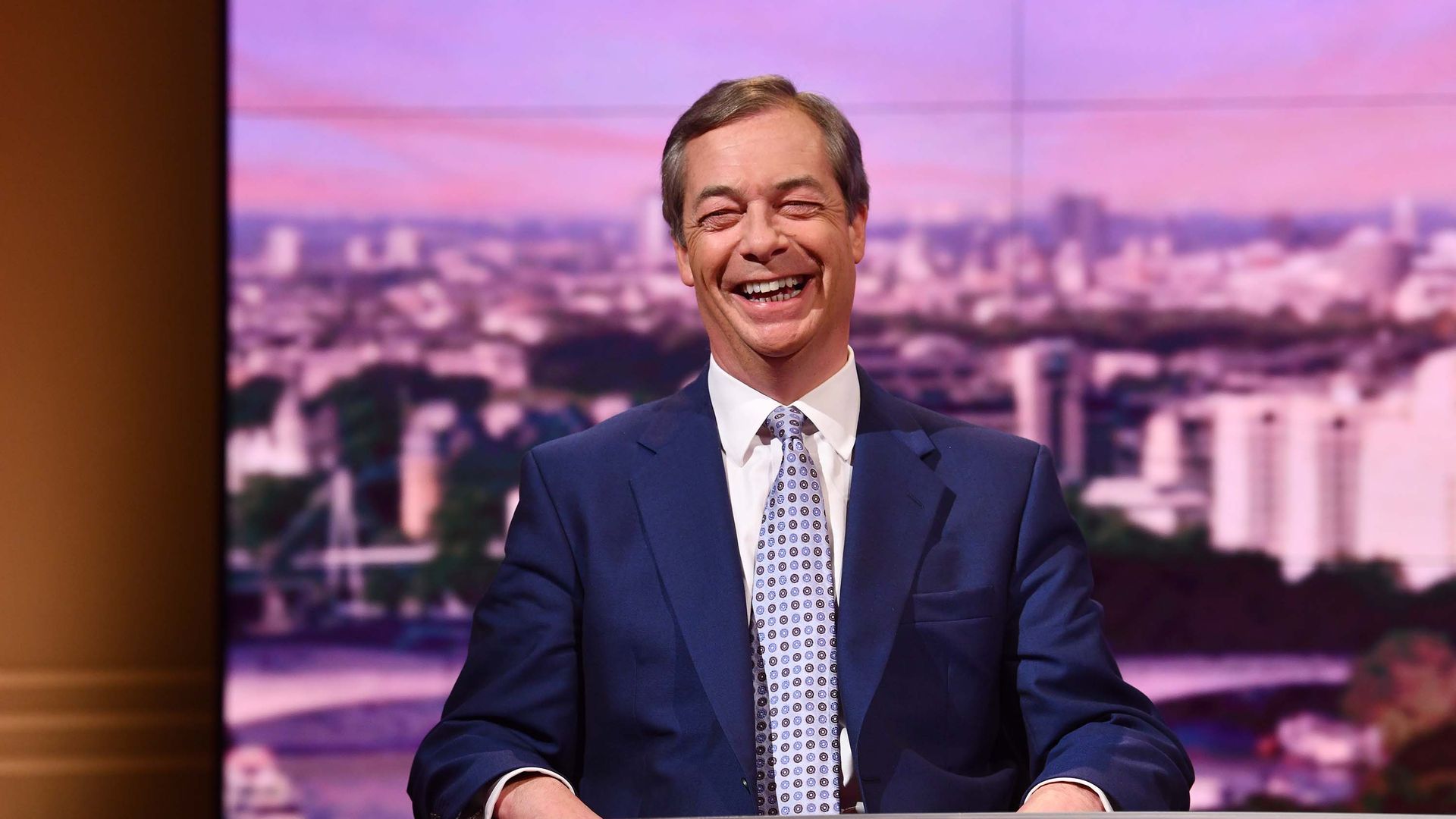 Nigel Farage's newly formed Brexit Party is on pace to receive more votes than the U.K.'s two mainstream parties combined in this month's European elections, according to a new Opinium/Observer poll.
Why it matters: The U.K. was scheduled to leave the European Union on March 29 at midnight, but Prime Minister Theresa May's failure to get a deal passed in the House of Commons forced her into asking the EU for an extension. With that has come the requirement that the U.K. participate in the European Parliament elections on May 23–26. With 90% of Brits viewing the botched negotiations as "a national humiliation," many voters consider the elections a chance to rebuke the mainstream Conservative and Labour parties.
By the numbers:
Brexit Party: 34 (+6 from last poll)
Labour: 21 (-7)
Liberal Democrat: 12 (+5)
Conservative: 11 (-3)
Green: 8 (+2)
UKIP: 4 (+1)
SNP: 4 (-1)
Change U.K. – The Independent Group: 3 (-4)
Context: The right-wing, euroskeptic UKIP led by Farage for years was widely considered a fringe group in domestic politics, but won the most seats out of any British party in the last European elections — which have historically registered low voter turnout. After helping to successfully spearhead the 2016 Brexit campaign, Farage left UKIP in December over the party's "fixation" with anti-Muslim policies.
Go deeper: Europe's populists form right-wing alliance ahead of EU elections
Go deeper