Buttigieg addresses race, criticizes rival Democrats at Las Vegas gala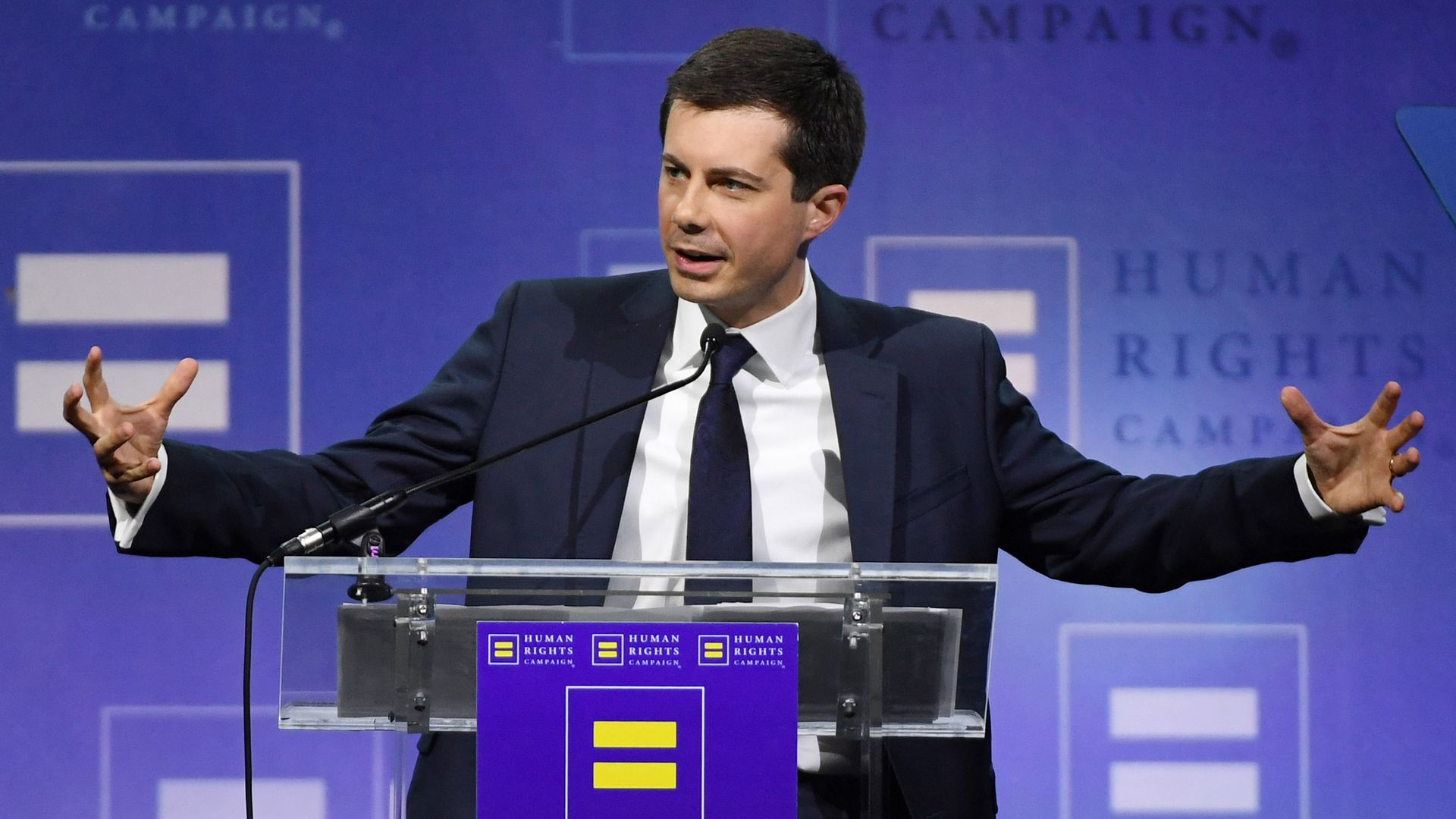 Presidential hopeful Pete Buttigieg criticized social conservatives and accused some Democrats of playing "identity politics," exacerbating a "crisis of belonging in this country," in a Las Vegas speech addressing claims of white privilege Saturday.
"What every gay person has in common with every excluded person of any kind is knowing what it's like to see a wall between you and the rest of the world and wonder what it's like on the other side."
Context: The South Bend, Indiana, mayor, has been criticized previously for being a privileged white man. April polling shows he has about 2% support among African-Americans. Buttigieg has said his "first serious mistake as mayor" was firing the city's first black police chief. Taped conversations between officers in the department contained racist comments. Buttigieg has said he's never listened to the tapes.
The big picture: Buttigieg asked supporters last month for help diversifying his mostly white base. On Saturday evening, he noted during his speech to the Human Rights Campaign, a major LGBTQ rights group, that his experience of discrimination was different than others in the community.
"I may be part of the LGBTQ community. But being a gay man doesn't even tell me what it's like to be a trans woman of color in that same community, let alone an undocumented mother of four or a disabled veteran or a displaced autoworker."
On social conservatism, he said, "We have allowed conservatives to monopolize the language of freedom, but we know that freedom isn't just about freedom from, it's about freedom to. Not just freedom from regulation, but freedom to live a life of your choosing."
Go deeper:
Go deeper