White House wades into surprise medical billing debate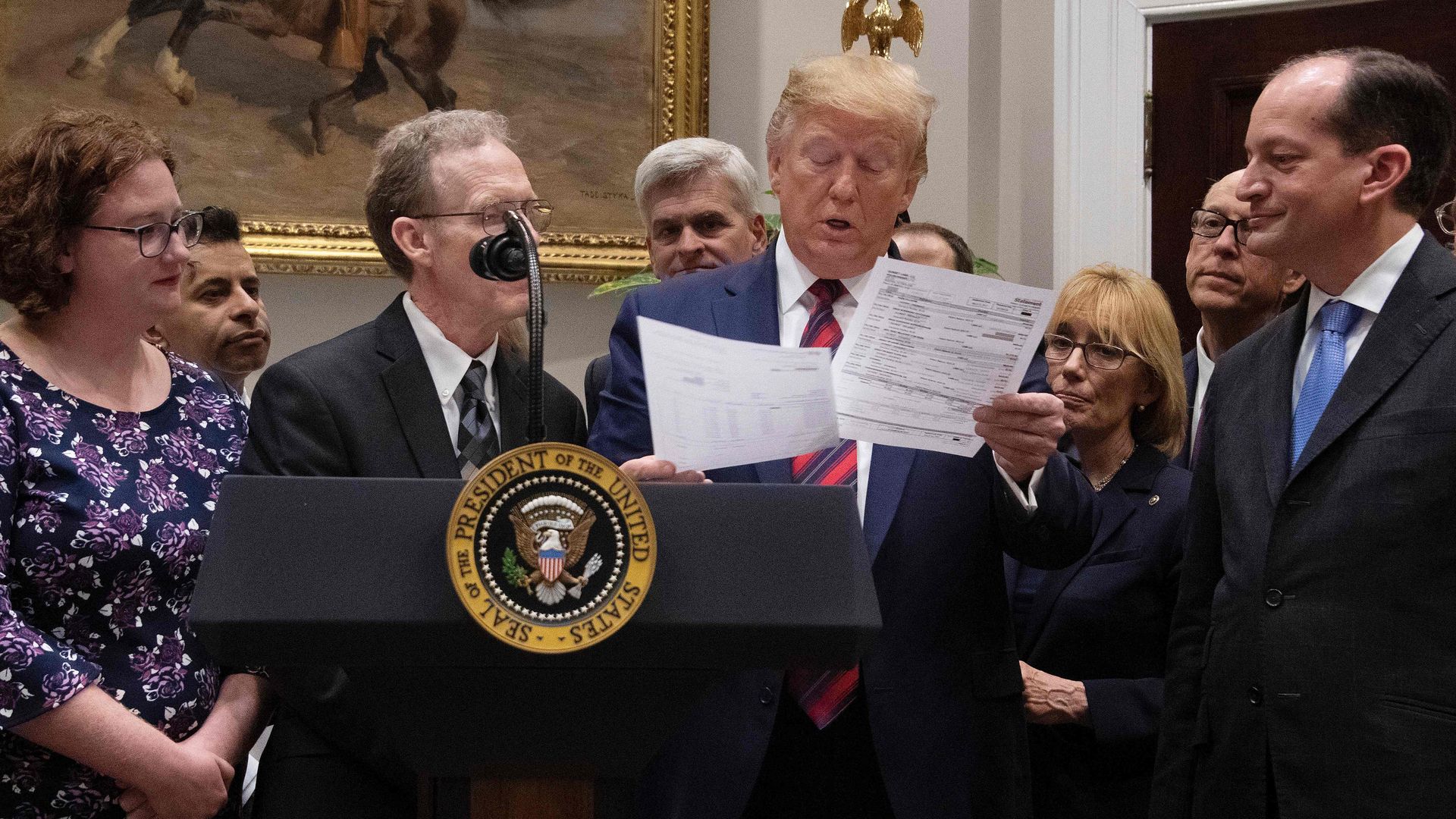 The White House said yesterday that it wants Congress to pass legislation protecting patients from receiving surprise medical bills after they visit the emergency room or unknowingly receive care from providers not covered by their insurance.
Between the lines: While the White House declined to say how it wanted billing disputes between insurers and providers resolved, it said that it's not enthusiastic about an arbitration process, which some industry groups favor.
Other solutions that have been floated include setting rates or paying hospitals and doctors in one payment, forcing them to figure out who gets what.
The other side: Provider groups didn't love the White House's skepticism toward arbitration, or its principle that "out-of-network providers cannot separately bill patients."
"While the idea of a single bill sounds appealing, putting that into practice could have significant unintended consequences," the American Medical Association said in a statement.
"Ideas like 'bundled payments' and rate setting may seem straightforward, but the truth is they are untested, unproven and an unnecessary government intrusion into the private market," the Federation of American Hospitals said.
Go deeper:
Go deeper