The Trump administration is making it much more difficult to seek asylum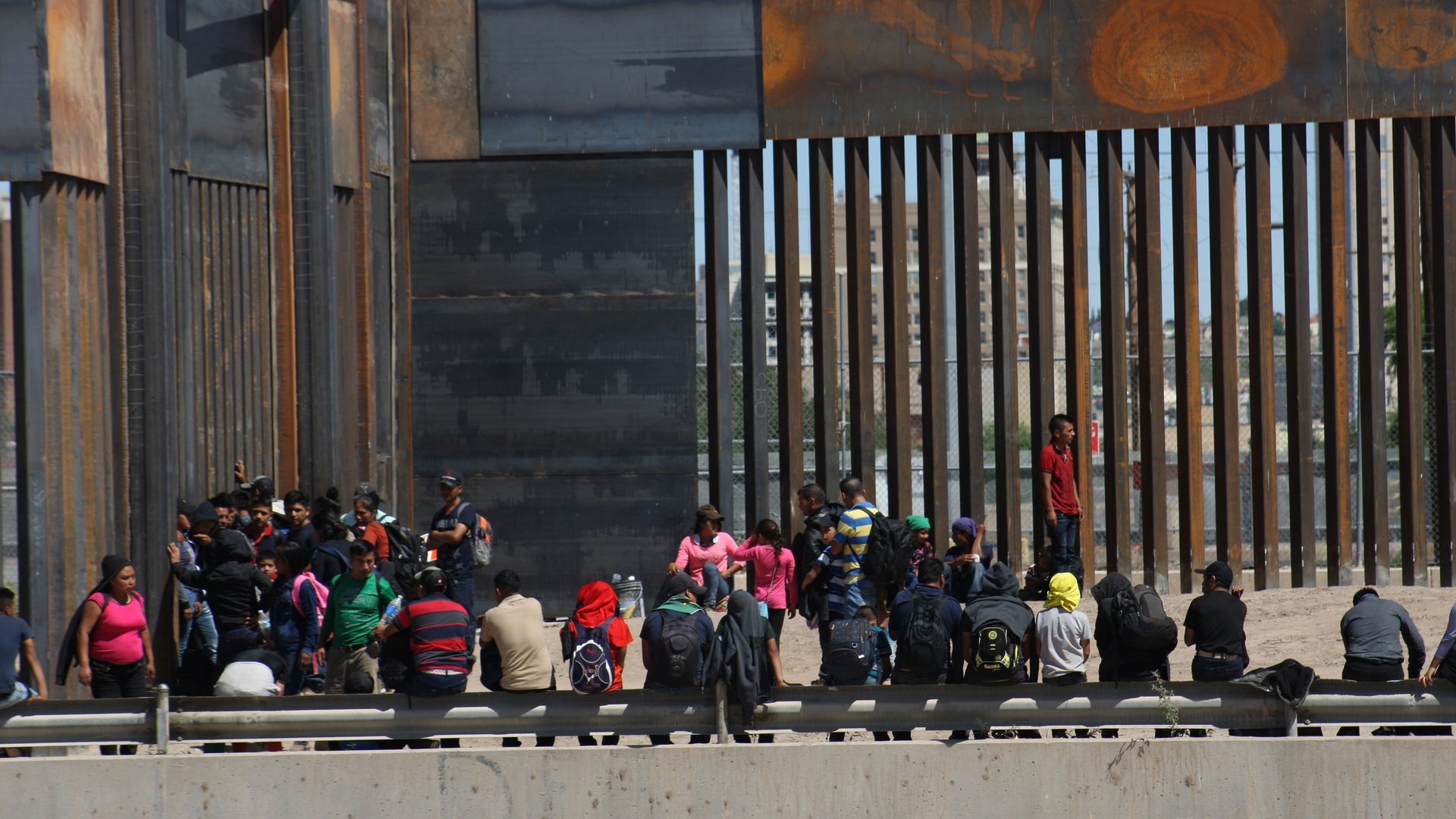 The U.S. Citizenship and Immigration Services asylum division has been asked to begin training Border Patrol agents to being conducting "credible fear" interviews — the first screening asylum seekers must pass before applying for asylum, the L.A. Times reports.
Why it matters: It's yet another bit of guidance intended to make the asylum process more difficult as the Trump administration struggles to process and detain record numbers of migrant families and children crossing the U.S.-Mexico border. The White House has backed the plan, with Stephen Miller arguing that they will be tougher on migrants than asylum officers, NBC News has reported.
There are other ways the asylum process is becoming more difficult:
The waiting game: The Trump administration has capped the number of asylum claims they will accept each day at legal ports of entry. It's led to around 13,000 immigrants waiting along the border for their chance at asylum, the AP reports.

Asylum seekers are given numbers on plastic wristbands to mark their place in line, and some have waited months. But others sometimes decide they can't wait and attempt to cross the border illegally to submit their asylum claim.
One Honduran father and his 3 children are believed to have drowned after giving up on waiting and attempting to illegally cross into the U.S. via the Rio Grande, according to the AP.

Tougher questioning: Asylum officers have been told to be tougher on immigrants during the initial credible fear interview. Officers are now expected to provide detailed accounts for their asylum determinations and thoroughly question migrants' stories of why they fear returning to their home country.
Remain in Mexico: A recent federal court ruling allows immigration officials to force some asylum seekers to wait in Mexico until their asylum case is decided — which can take months.
The bottom line: Migrant adults, families and minors often fleeing poverty and violence are often being forced to wait months to claim asylum at legal ports of entry. And while most immigrants pass the initial credible fear interview, the median asylum grant rate for all immigration courts is just 11%, according to the Justice Department.
Go deeper: How the U.S. asylum process works
Go deeper