House Judiciary introduces act to pause statute of limitations on presidential federal offenses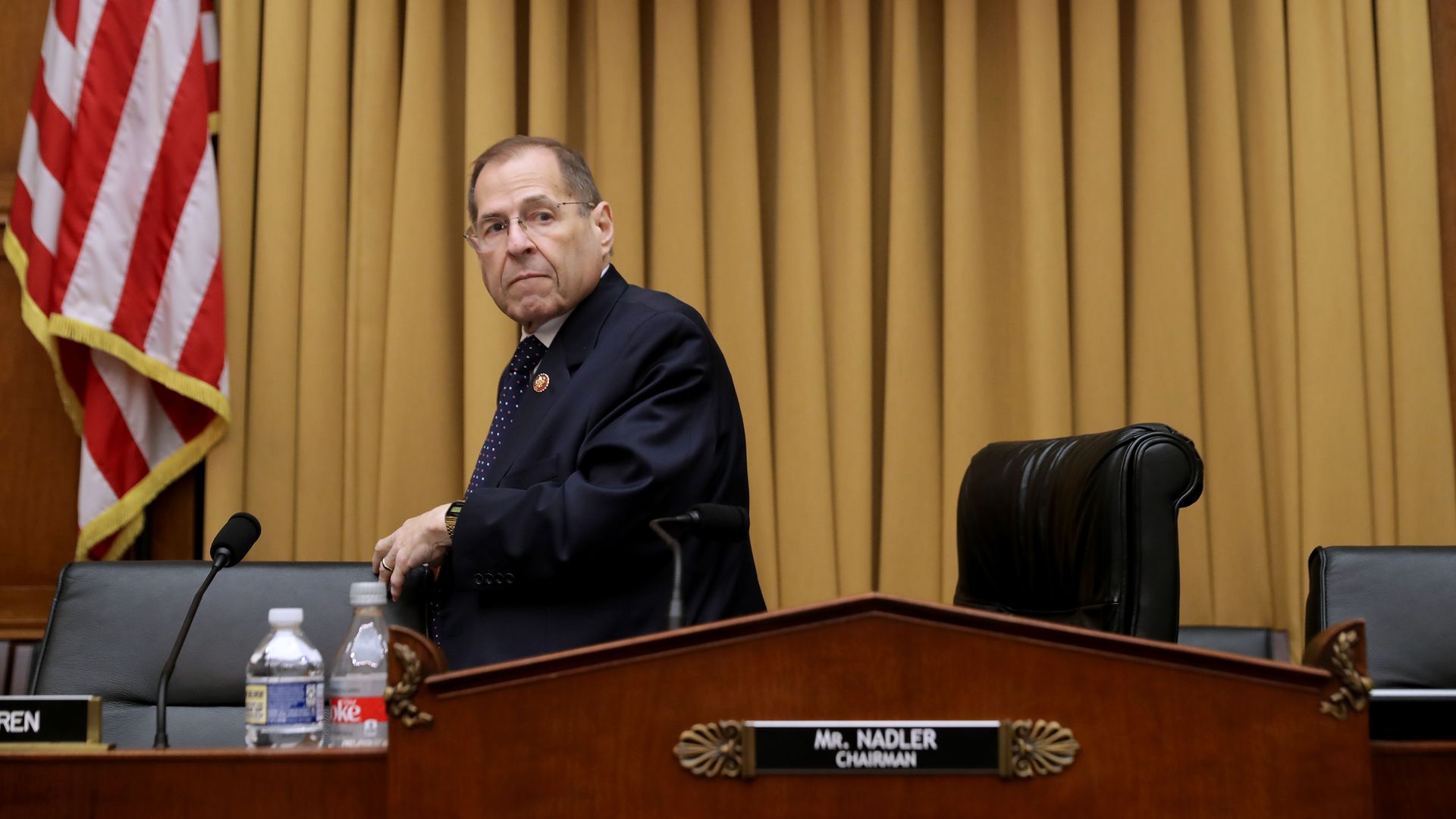 House Judiciary Chairman Jerry Nadler (D-N.Y.) and Reps. Ted Deutch (D-Fla.) and Eric Swalwell (D-Calif.) introduced an act on Friday that would "pause the statute of limitations for any federal offense committed by a sitting president."
Between the lines: The "No President Is Above the Law Act" is likely an attempt to circumvent the Justice Department's ruling that states a sitting president cannot be indicted or criminally prosecuted.
The big picture: Special counsel Robert Mueller laid out extensive evidence of possible obstruction by Trump in volume 2 of his report, though he ultimately opted not to make a "traditional prosecutorial judgment" in part because of the OLC opinion.
The backdrop: More than 650 former federal prosecutors have signed onto a statement asserting that if the DOJ's Office of Legal Counsel (OLC) did not prohibit a sitting president from being indicted, President Trump would be charged with obstruction of justice in the aftermath of Robert Mueller's report.
Go deeper: Schiff considers fining Trump officials held in contempt $25,000 a day
Go deeper