Trump's new impeachment trap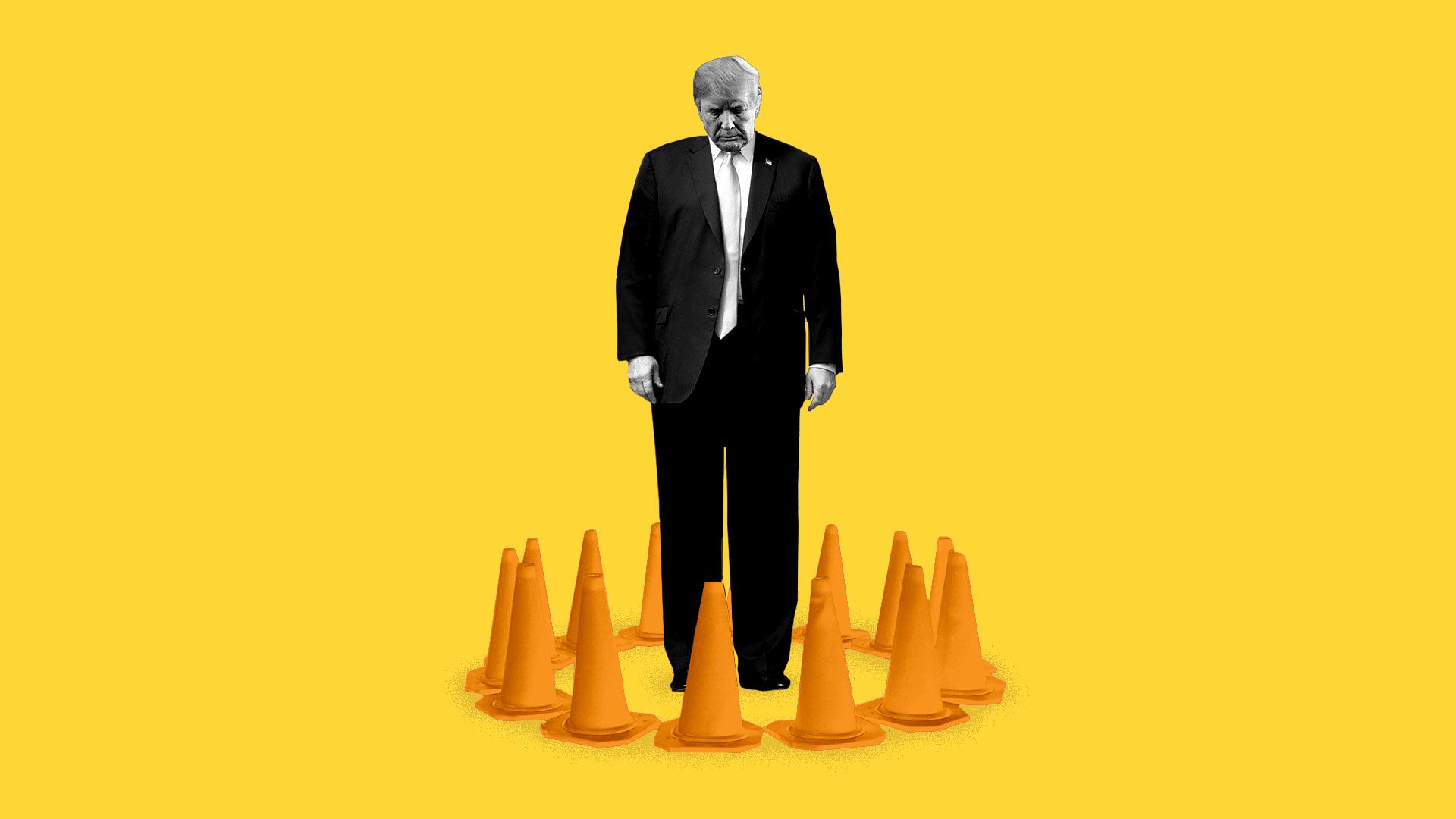 House Democrats' heightened hunger for impeachment is being fueled by President Trump's scorched-earth strategy of rebuffing every congressional demand for information related to the special counsel's Russia probe.
Why it matters: Multiple fights between the two branches of government will wind through the courts, with some likely to end up at the Supreme Court.
An outside adviser to the West Wing tells Axios: "Trump's statement that they will not comply with the subpoenas and document requests was not posturing or an opening negotiating position. It is administration policy."
The bottom line:
Damned if he does: If Trump allows Democrats to rummage through notes and witnesses, he risks new material surfacing that piles on top of the Mueller report, triggering impeachment. 
Damned if he doesn't: If Trump refuses all cooperation with Congress, Democrats increasingly see the opportunity to try to impeach him.
Be smart: Some Trump advisers would love nothing more than Dems trying to impeach him before 2020. It's win-win in their minds, per Axios' Jonathan Swan:
Run out the clock by obstructing Dem oversight efforts. And if that leads to House Democrats trying to impeach him, then all the better: They think it'll redound to Trump's political advantage. 
Go deeper