Dems flirt with fining Trump officials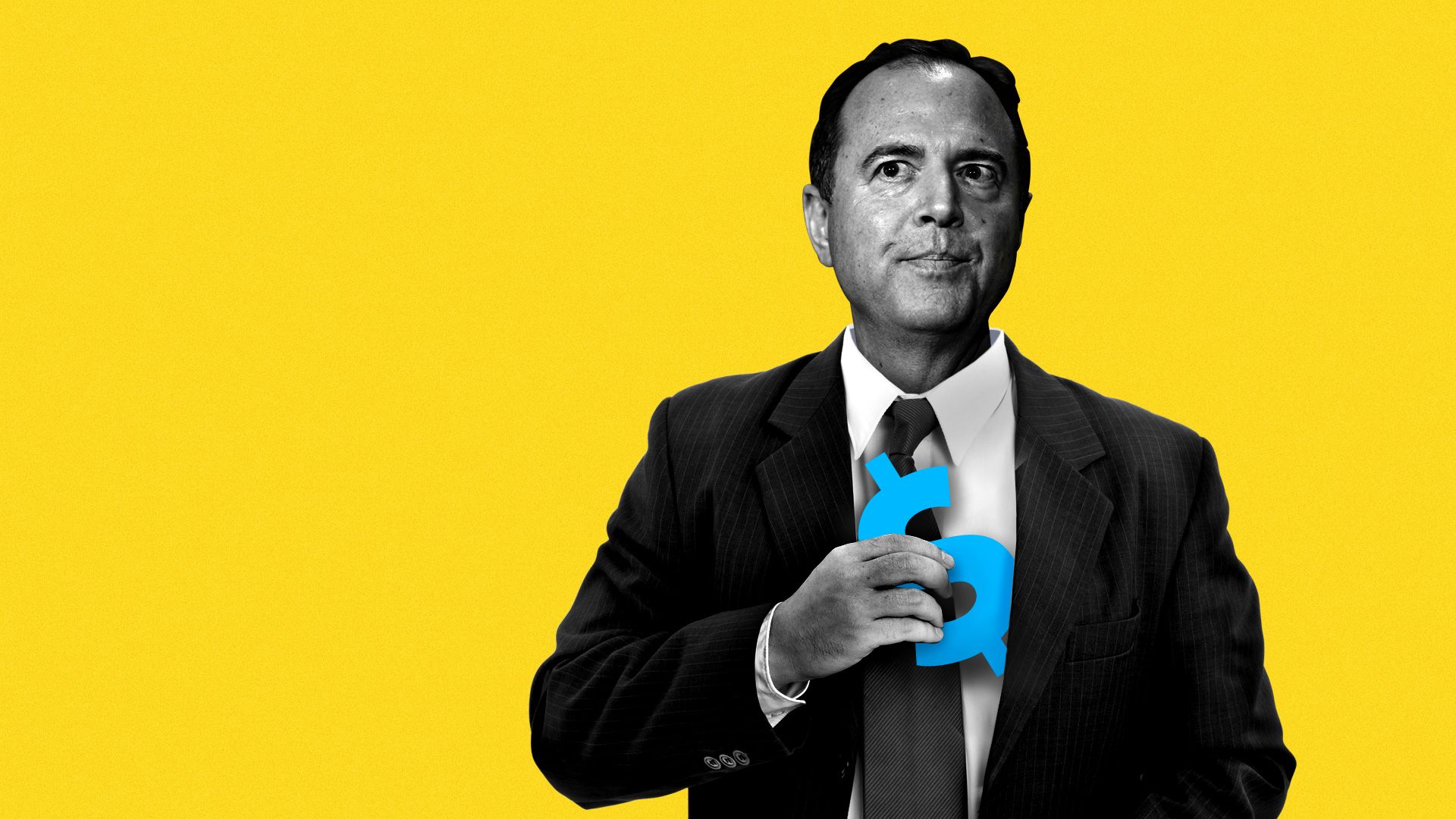 House Intelligence Committee chairman Adam Schiff floated a new idea at an Axios News Shapers event this morning about how to enforce subpoenas against the Trump administration: fine officials who ignore them.
Why it matters: It's a risky move for House Democrats if they go ahead with it — because it's a largely untested idea, it's not 100% clear that Congress has the authority to do it, and it's definitely not clear how they would enforce it.
How it works:
The idea is to revive the congressional "inherent contempt" power — which hasn't been used in nearly a century, and was used to put witnesses on trial and imprison them in the Capitol.
But Schiff isn't interested in actually putting, say, Attorney General Bill Barr in handcuffs and throwing him in Congress jail. He's more interested in an alternative idea that has been suggested for inherent contempt: use it to impose fines instead.
"You could fine someone $25,000 a day until they comply," he said at the event. "We're looking through the history and studying the law to make sure we're on solid ground."
The catch: A Congressional Research Service report says it's an "open question" whether Congress actually has the authority to do that. It's never happened before, per CRS, but "there may be an argument supporting the existence of that power" — largely because of a passing mention of it in an 1880 Supreme Court case.
But if there's a legal challenge — which is a near-certainty from the Trump administration — CRS says the courts would probably put a lot of weight on the fact that Congress has never done this before.
And even if the courts decide that Congress has the authority, the report says, "it is unclear how such a fine would be implemented and ... collected."
Another option on the table for House Democrats: using their appropriations muscle — withholding funds to agencies until their officials comply with subpoenas.
A committee aide: "We have to look to historic practices to ensure Congress can perform its necessary oversight. Inherent contempt is one of those options, as is the appropriations process."
What's next: House Democrats will have to figure out if this is actually workable, and Schiff acknowledged that the decision will be made "above my pay grade" — by House Speaker Nancy Pelosi in consultation with the committee chairs. "But if there is going to be this across-the-board stonewalling, we're going to have to consider extraordinary remedies."
The bottom line: The fact that House Democrats are thinking about such an untested step, and that Schiff was willing to discuss it at such an early stage, shows how eager they are to explore any options that don't involve letting Trump run out the clock in the courts.
Go deeper: How Trump can stall House Democrats
Go deeper