Cecile Richards on wave of state abortion bills: "I've never seen anything like it"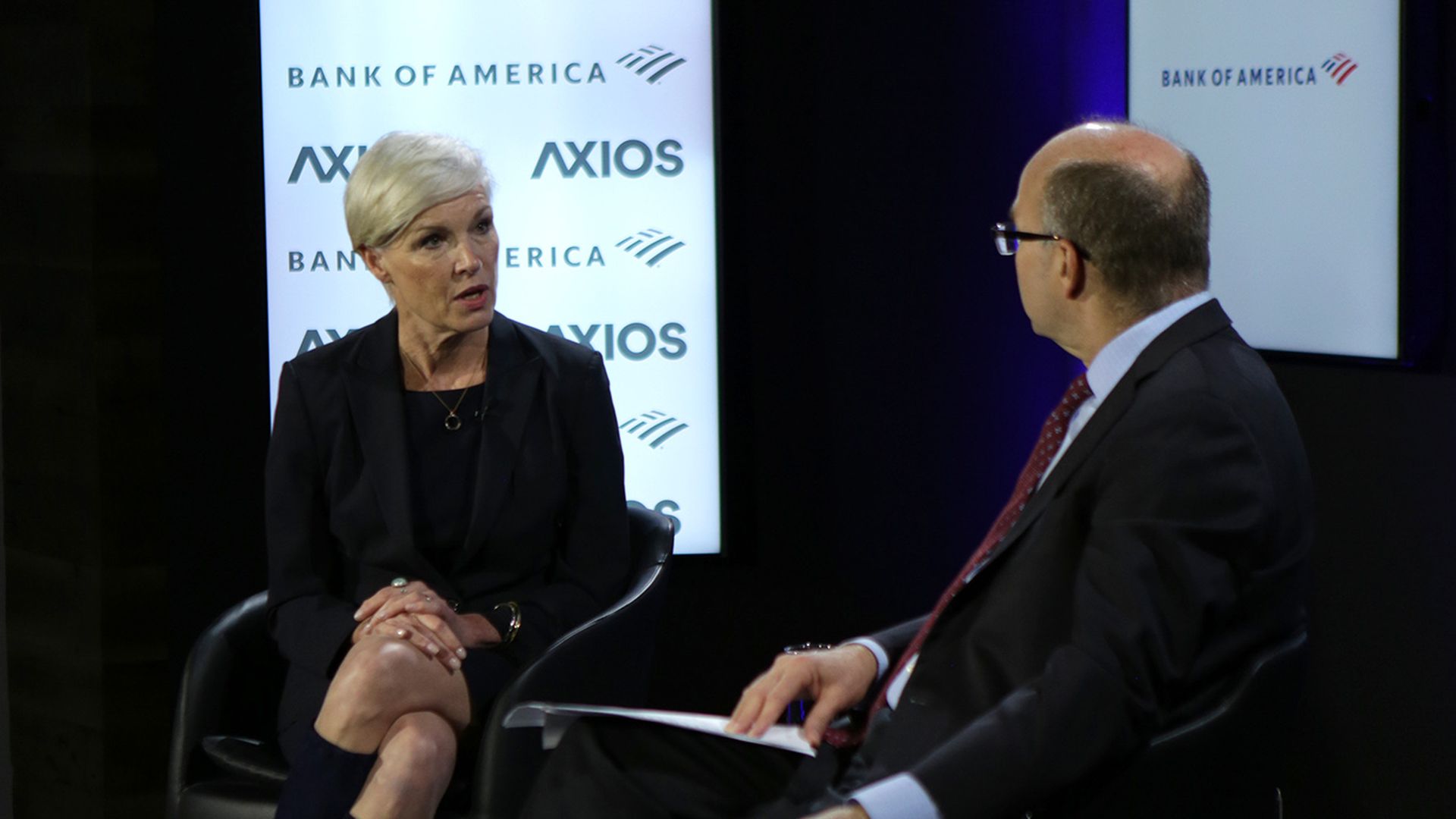 Former Planned Parenthood head and Supermajority founder Cecile Richards told Axios' Mike Allen Friday that the wave of anti-abortion bills introduced in state legislatures this year is unlike anything she's ever seen in her lifetime of activism, and that she believes they will be politically damaging to Republicans.
"The 'heartbeat' bills are not only unconstitutional, they're absolutely inflaming women throughout the country, it's a huge issue. And with the appointment of Brett Kavanaugh [to the Supreme Court], the right to safe and legal abortion in this country is not just theoretically at risk — it is absolutely at risk."
Driving the news: The Alabama Senate was on the verge of passing the nation's strictest abortion bill on Thursday before the chamber erupted in a yelling match, forcing lawmakers to table the vote. Earlier this week, Georgia Gov. Brian Kemp (R) signed into law a bill that prohibits abortions as soon a doctor can detect the first fetal heartbeat, which can come as soon as 6 weeks into pregnancy.
The Georgia "heartbeat" bill follows similar action taken by state governments in Ohio, Mississippi, Kentucky and Iowa.
The big picture: Richards said that if the current trend lines continue, she believes women will comprise 53%–54% of the voters that turn out for the 2020 election. She added that it's important that so many women are running for president and bringing issues like child care and teacher pay to the forefront of the policy debate, but that she wants all candidates to be asked about women's issues.
Go deeper: A surge of restrictive state abortion bans take aim at Roe v. Wade
Go deeper