How Amazon can win the shipping war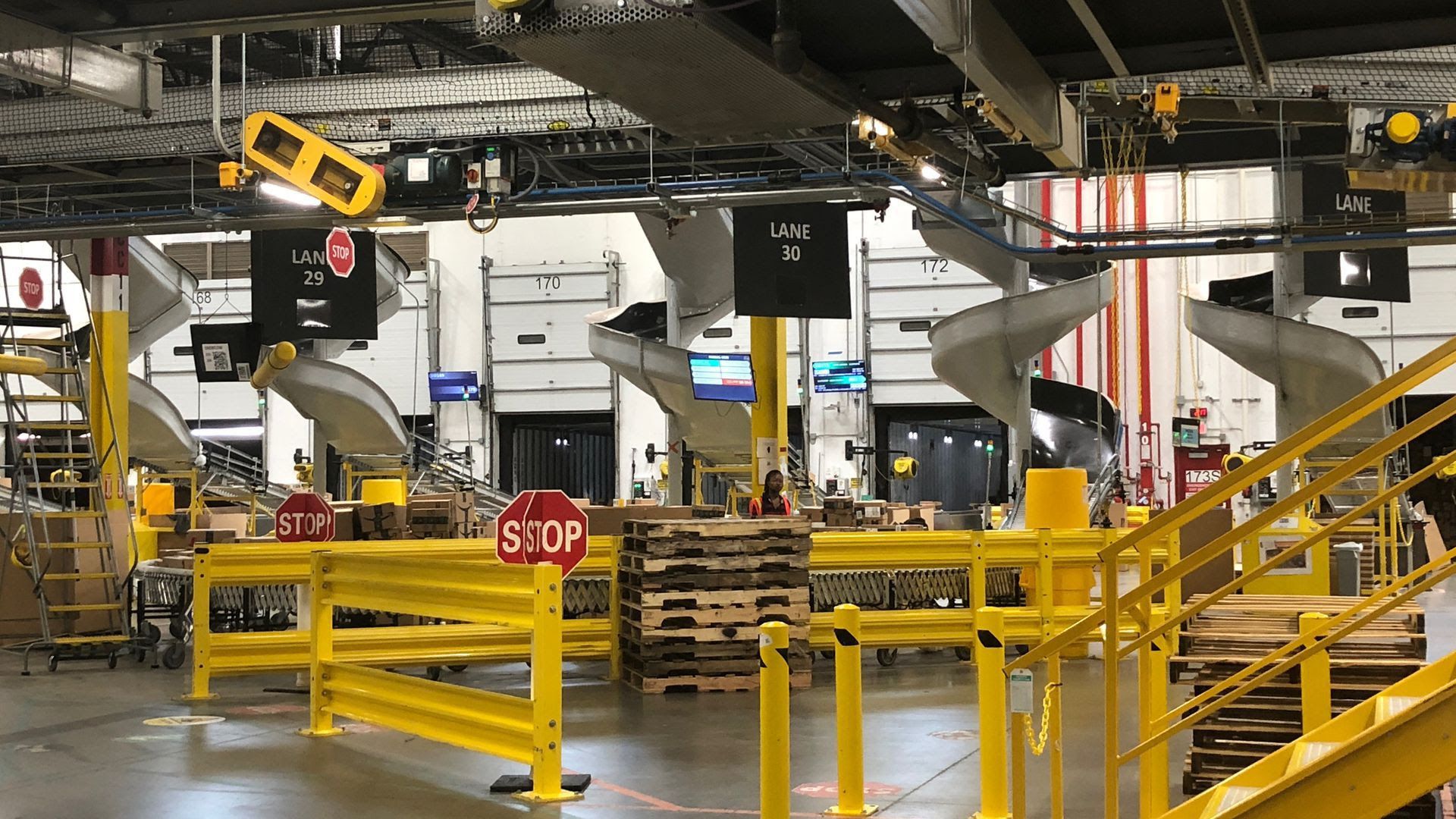 While Amazon provides UPS, FedEx and USPS with huge business, it is silently collecting mountains of data on the logistics industry through the movement of its own packages.
Why it matters: Amazon already has its own fleet of trucks and planes for some deliveries. With its data stash, it could soon get smart enough to eat the big shippers' lunch.
How it works: Amazon does not decide how a package will be shipped until it gets to the final station within a warehouse (photo above).
At that point, Amazon's own optimization system decides which carrier will take the box based on factors like where it's going, how big it is and how much space is available on a given truck.
After making billions of decisions about how to ship packages to get them delivered as fast as possible, Amazon has insights any of the big shipping players would want. And it is using them to make its own shipping services sharper.
Scott Anderson, director of Amazon Robotics Fulfillment, told me his team regularly shares findings on shipping with Amazon Logistics. "There's a feedback loop," he said.
Go deeper