Uber prices IPO at $45 per share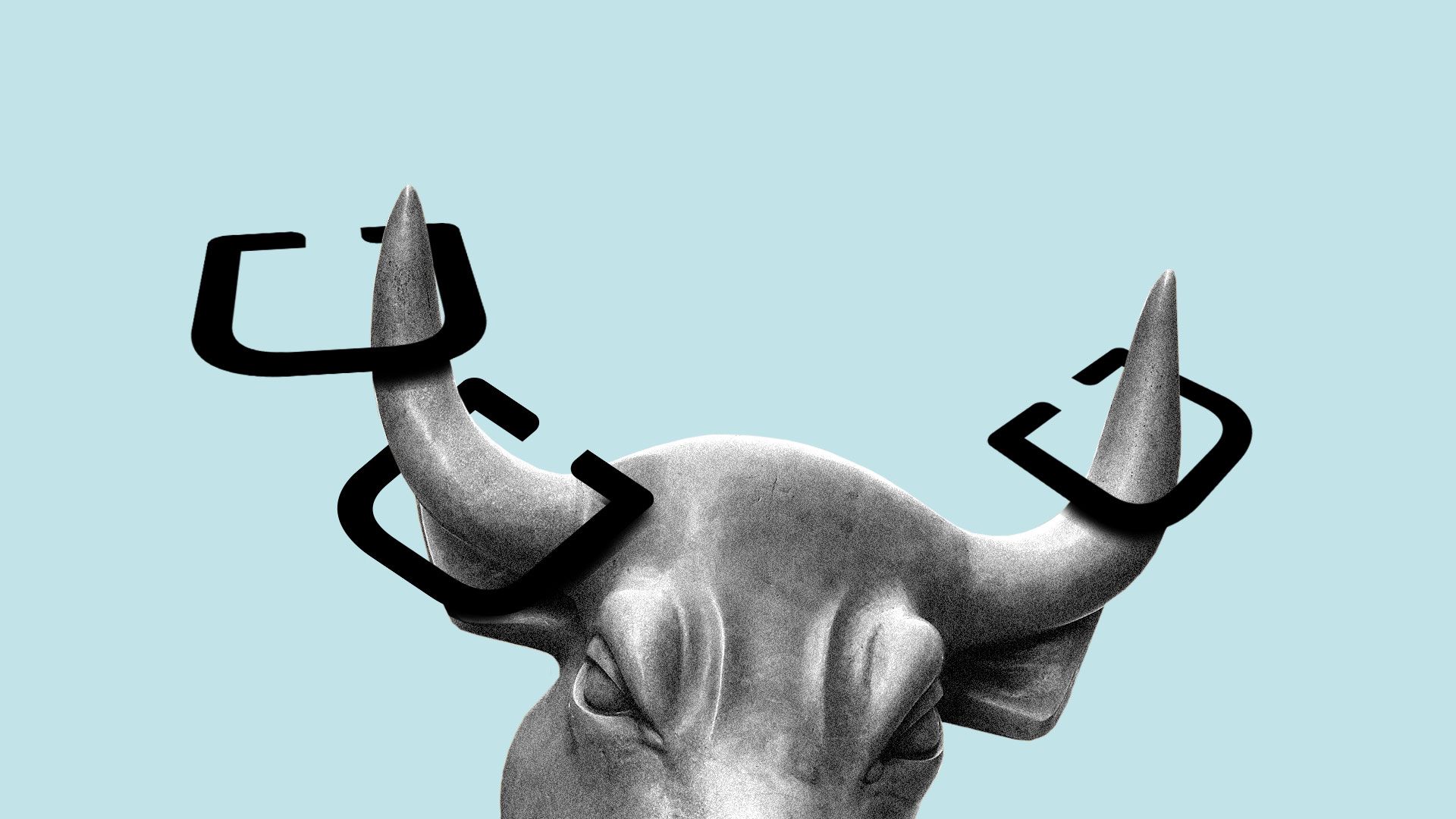 Uber on Thursday priced its initial public offering at $45 per share. That's near the bottom of its anticipated $44-$50 range and below where it last sold shares in the private markets.
By the numbers: The company itself raised $8.6 billion, inclusive of a concurrent $500 million investment from PayPal. Insiders are expected to sell another 27 million shares in the offering, generating another $1.2 billion. This puts its initial market cap at around $75.5 billion, and its fully diluted value just north of $82 billion.
Shares will begin trading tomorrow on the New York Stock Exchange, under ticker symbol UBER.
The bottom line: This could be bankers playing for the pop but it reads more like softer-than-expected investor interest, driven both by Lyft's stock struggles and worries over how new China import tariffs could impact the broader markets.
Read more:
Go deeper