New rule on drug prices is asking for lawsuits — literally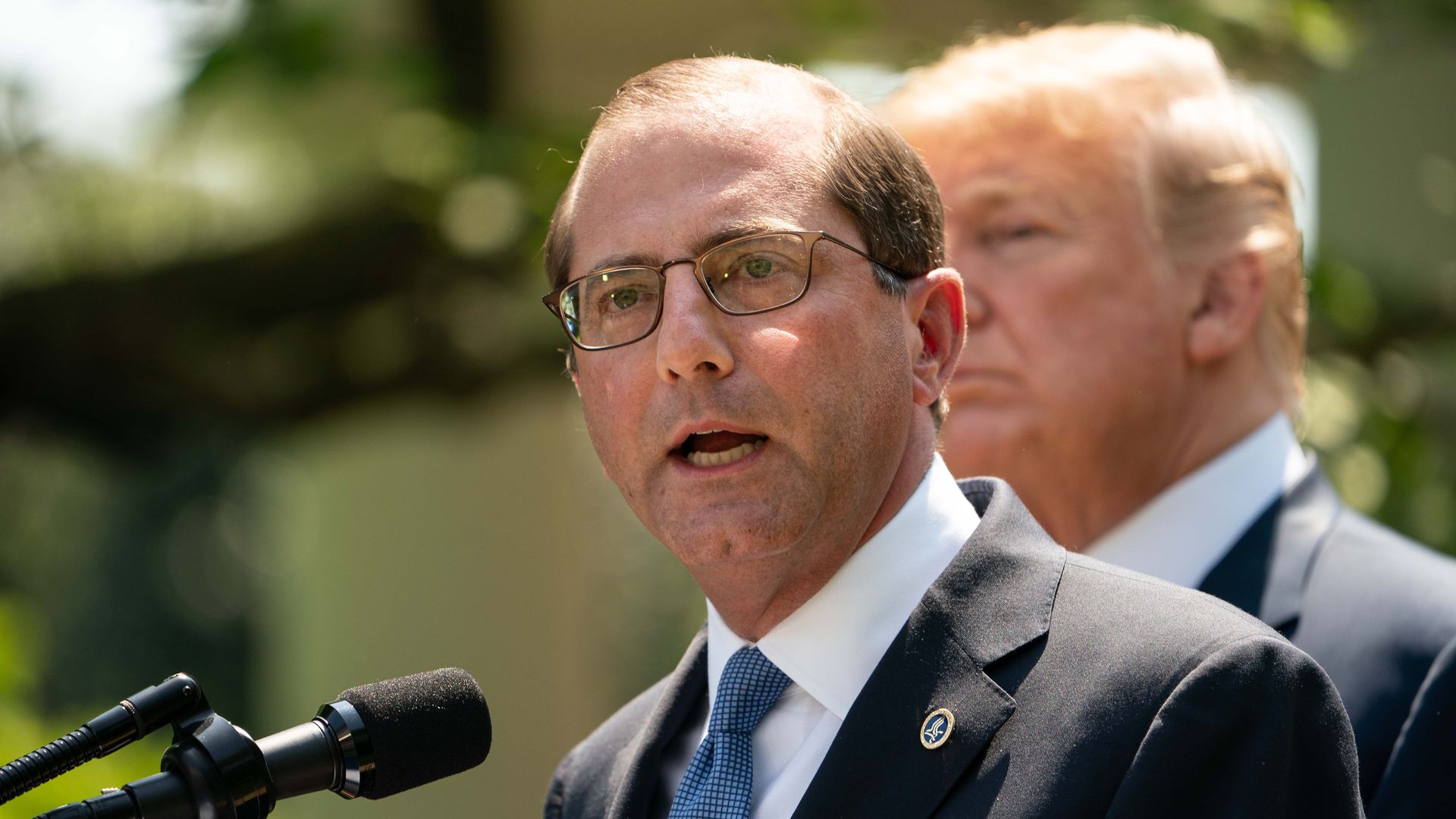 The Trump administration's newly finalized rules requiring drugmakers to include prices in their TV ads could spark a flurry of lawsuits — first to challenge the rules, and then to enforce them.
Between the lines: If the rule survives the legal challenges that may be coming its way, there are still plenty of questions about whether it'll actually help lower drug prices.
The big picture: The rule requires TV ads for most drugs to disclose their list prices, along with a statement that each patient's costs may depend on their insurance. (Here's what that looks like in practice.)
What they're saying: "We believe there are operational challenges...and think the final rule raises First Amendment and statutory concerns," the industry trade group PhRMA said in a statement yesterday.
The Advertising Coalition — which includes advertisers and broadcasters — also wrote in public comments that "the proposed regulation is a form of compelled speech prohibited by the First Amendment."
"There are plenty of potential challengers out there who could reasonably assert that they'd be damaged by implementation of the rule," Manatt Health's Ian Spatz said.
Yes, but: In the scheme of things, this isn't the biggest threat facing drugmakers right now.
"Sure, drug companies would prefer not to post their list prices. But everyone seems to agree that the rule won't accomplish much, so is it really worth the hassle of a lawsuit?" University of Michigan law professor Nicholas Bagley said. "PhRMA might save its powder for fights that matter more."
What's next: The regulation also relies on lawsuits to ensure compliance.
The federal government will keep a list of drugs whose ads violate the rule. Those manufacturers would then face the threat of lawsuits from their competitors.
"The big companies may be unlikely to sue one another under this provision, but smaller companies could sue bigger ones, or generic makers might bring actions for noncompliance," said former FDA Commissioner Scott Gottlieb.
But there's some skepticism that this is a workable enforcement mechanism.
"I think it's highly unlikely, 1) that competitors would be interested in doing this, and 2) that they'd have the ability to prove any competitive harm," Spatz said.
Go deeper