Trump says Democrats' probes will drive him to 2020 re-election victory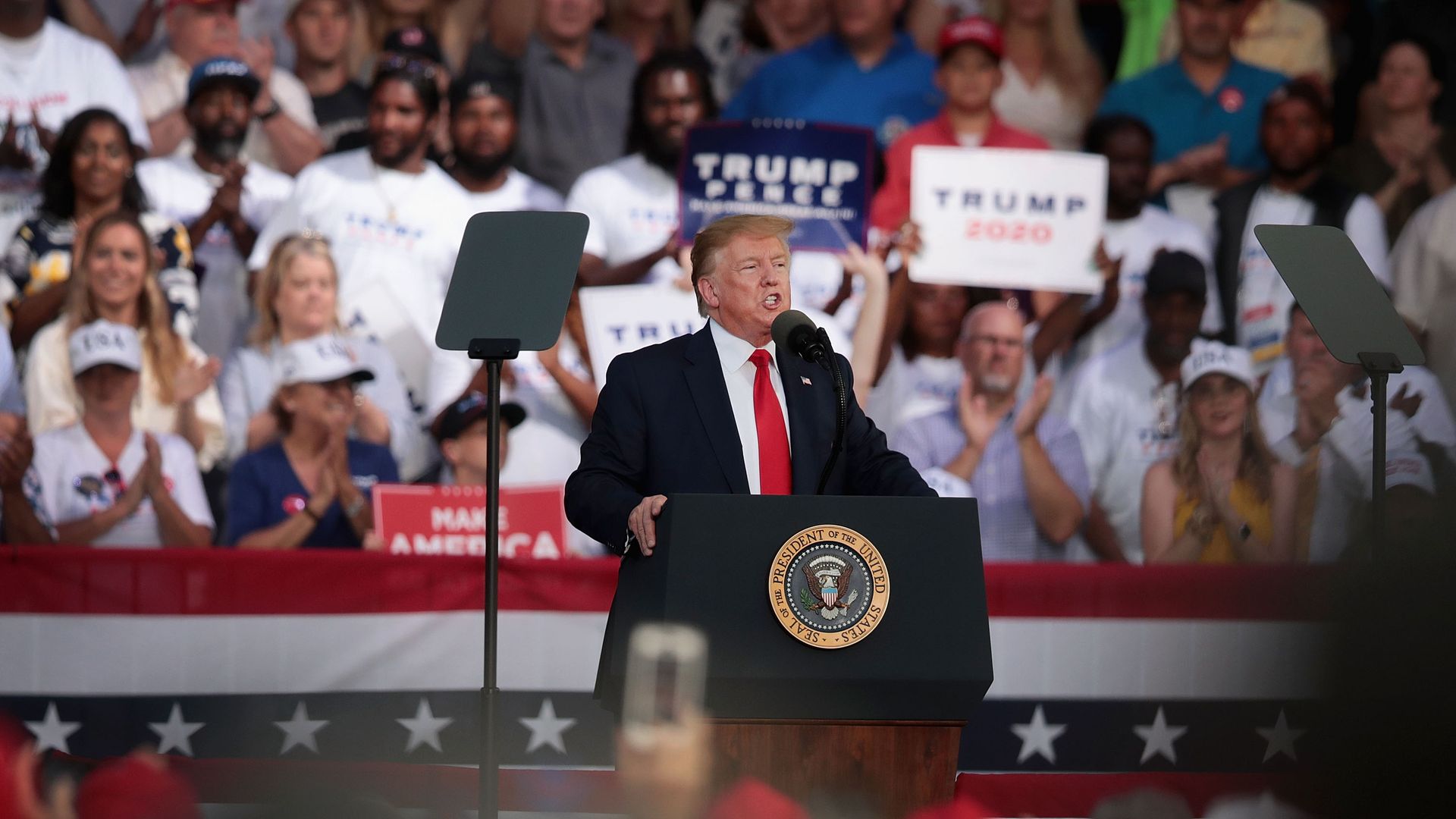 President Trump told supporters after a rally in Panama City Beach, Florida, Wednesday congressional Democrats' investigations would help him win re-election in 2020, AP reports.
They want to do investigations instead of investments. I think it drives us right on to victory in 2020."
Why it matters: Trump made the remarks hours after Congress announced for the first time it had subpoena one of his children, Donald Trump Jr. It's seeking to quiz him on his previous testimony before Senate investigators in relation to the Russia investigation, sources with direct knowledge told Axios. The House Intelligence Committee also subpoenaed the Department of Justice Wednesday evening over the Mueller report.
The big picture: During his rally, Trump went after his potential 2020 Democratic presidential rivals, including Former Vice President Joe Biden, Sen. Bernie Sanders (I-Vt.), Southbend, Indiana Mayor Pete Buttigieg and former Texas congressman Beto O'Rourke, quipping, "Beto, boy has he fallen like a rock."
"You got a choice between sleepy Joe and crazy Bernie — and I'll take any of them. Let's just pick somebody please and let's start this thing. ... We have a young man, Buttigieg, Boot-edge-edge. They say edge-edge. He's got a great chance. He'll be great. He'll be great representing against President Xi of China. It'll be great. I wanna be in that room. I want to watch that one."
Go deeper