Nadler calls Trump's administration "lawless" for its subpoena stance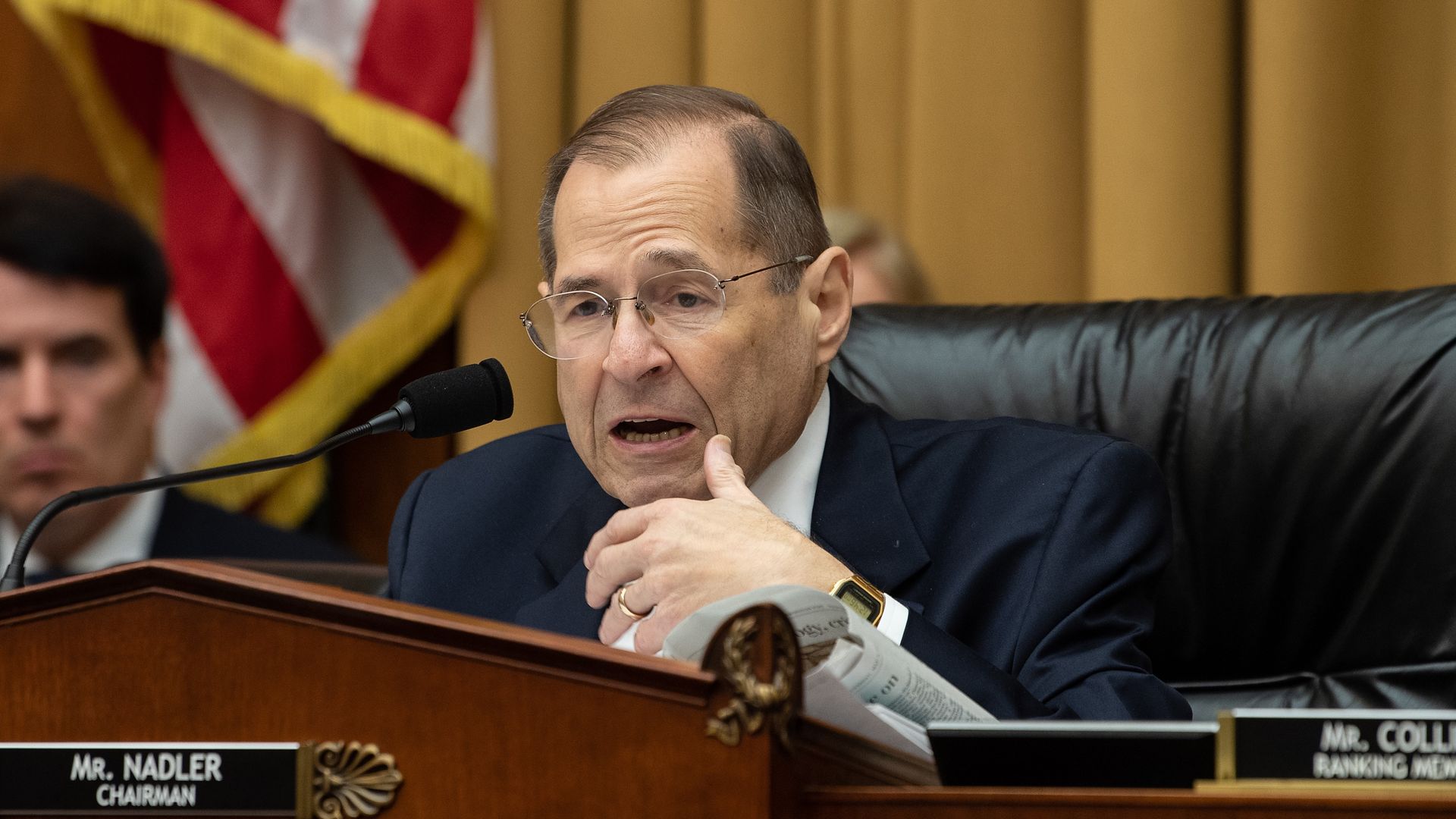 The White House's refusal to comply with any Congressional subpoenas shows it's a "lawless administration," House Judiciary Committee Chairman Jerry Nadler (D-N.Y.) told MSNBC's "The Rachel Maddow Show" Wednesday.
"It's the first administration you've ever seen where they say we'll deny all subpoenas from Congress, whether it's on the Mueller investigation or on security clearances or in anything else. They defy the law. …We cannot have a situation where the president becomes a king or a dictator."
Why it matters: He made the comments hours after his committee voted to hold Attorney General Bill Bar in contempt for refusing to comply with a subpoena demanding the release of the full Mueller report and its underlying materials.
The backdrop: The Department of Justice sent Nadler a letter before the vote saying Barr would recommend President Trump assert executive privilege if the committee went ahead with the contempt vote.
Go deeper: House Intel Committee threatens DOJ with rare bipartisan subpoena
Go deeper