Chipping away at the lack of diversity in medical research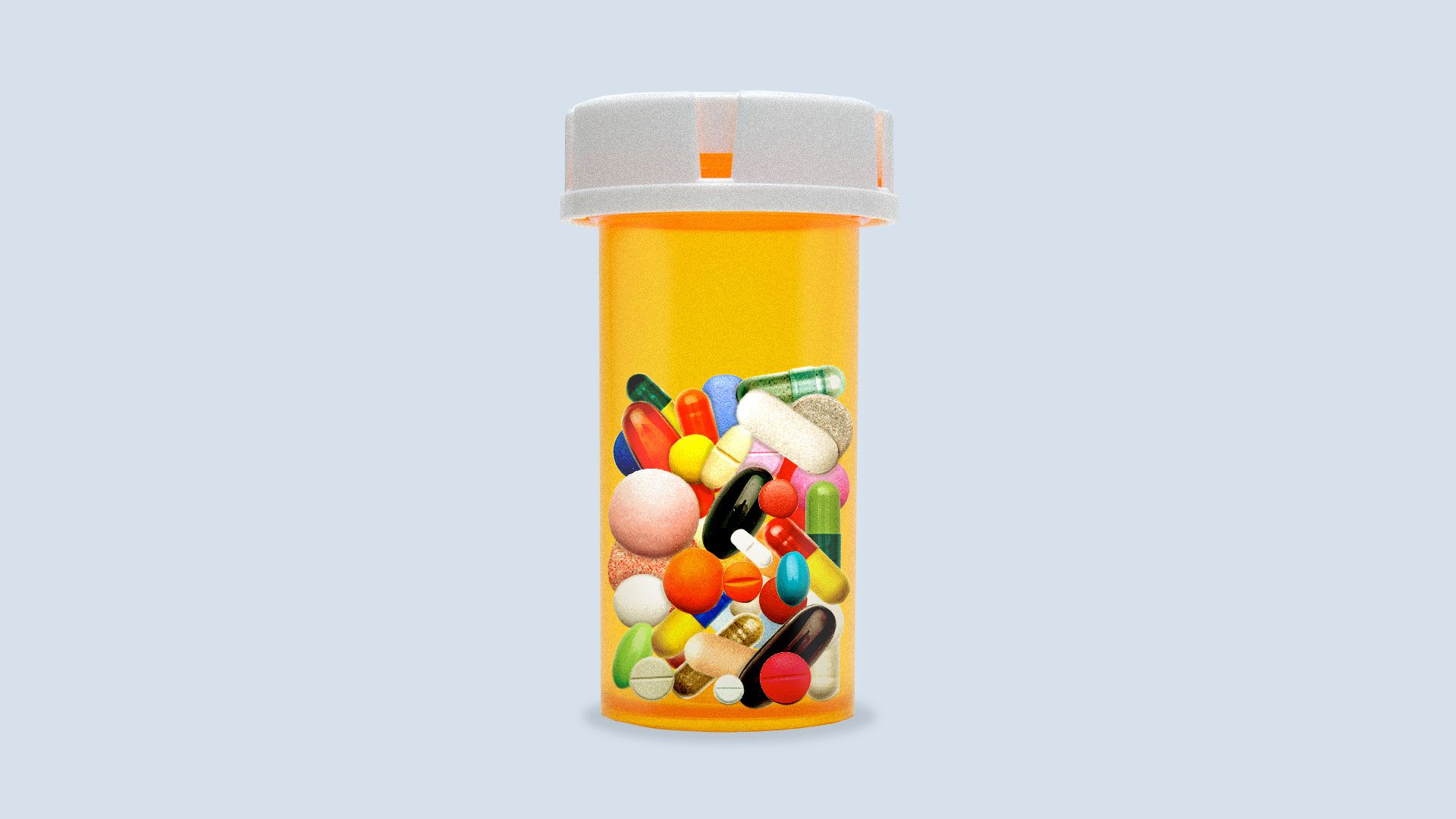 The U.S. scientific community is slowly chipping away at the lack of diversity seen in medical research, but it still has a long way to go, experts tell Axios.
Why it matters: "We are not a nation of white men," LA BioMed's David Meyer says. Because race and ethnicity sometimes play a role in how people develop diseases or react to medications, it's important in this age of "personalized medicine" to expand research to include people of color, the elderly, poorer communities, and those in the LGBTQ community.
Driving the news: The National Institutes of Health earlier this week discussed progress made in the first year of its All of Us program, which aims to enroll at least 1 million people from all types of U.S. communities over a 5-year period.
The program was created because "we're making a lot of scientific conclusions based on a small slice of the population," Stephanie Devaney, deputy director of All of Us, tells Axios.
"We're excited" that roughly 80% of program participants self-identify as being in at least 1 of the 9 categories of underrepresented populations, Devaney says.
"We want to study the human lifespan," Devaney says. "What are the elements of a person's life we can capture or understand why some remain healthy and others don't?"
"I'm most excited that we're getting ready to roll out the genomics program," Devaney says. "I'm [also] personally excited about the possibilities of learning more on social determinants of health that will go beyond our biology."
But there's much progress still to be made, experts say.
One example is apparent in the announcement earlier this week by the Centers for Disease Control and Prevention that maternity mortality rates remain high, with American Indian/Alaska Native and black women 3 times more likely to die than white women, particularly in the year after giving birth.
While growing research shows the serious problem of bias in health care professionals and lack of health care access for underrepresented groups, this doesn't always explain the whole problem, notes Jane Delgado, president and CEO
of the National Alliance for Hispanic Health.
For instance, Delgado tells Axios that the Hispanic community also faces problems from bias, but that their maternity mortality rate is actually lower than white women (11.4 deaths per 100,000 live births compared with 13 deaths of white mothers.)
What they're saying: Experts urge increased focus on bolstering research to develop precision medicine.
"Diversity in medical research is becoming increasingly important as the population becomes increasingly diverse. Consequently, investment in precision medicine is only as good as the genetic knowledge bank we are able to accumulate. By conducting clinical trials and research that reflect the citizens they aim to help, the industry is better able to accurately identify specific disease markers and new rare diseases that are unique to various races and ethnicities."
— David Meyer
"Changes in the way we approach science is a major step and that's where All of Us comes in. ... Science, community, and culture together — that's where the rubber meets the road."
— Jane Delgado
The bottom line: As the U.S. population continues to change, medical research needs to actively seek participants from all communities to understand the role that genetics, socioeconomic and lifestyle factors play in a person developing disease or chronic conditions.
Go deeper:
Go deeper