The facial recognition face-off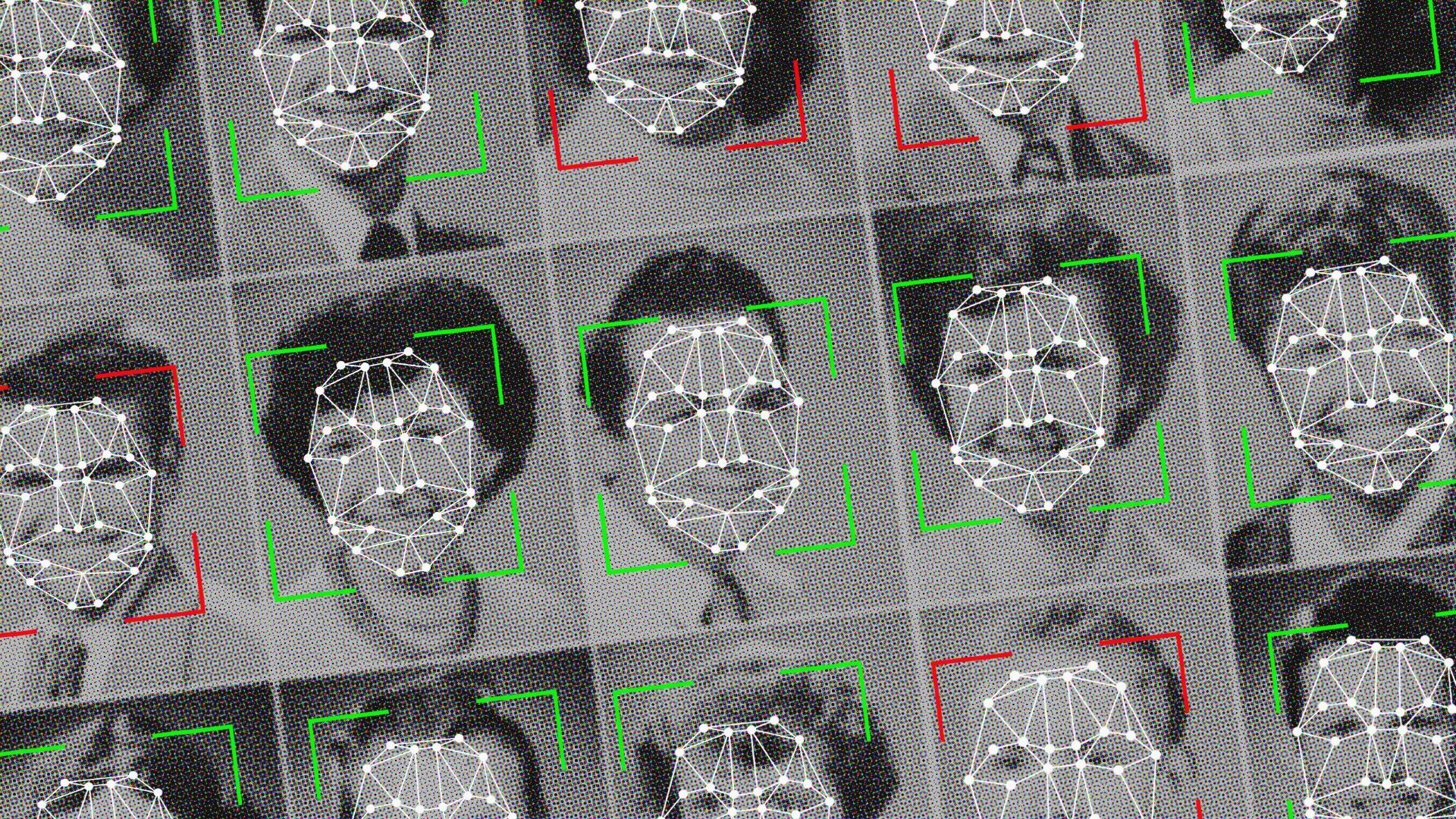 Facial recognition technology is one of the tech industry's most lucrative new sectors — underpinning everything from social networks to intelligence services — even as it raises questions about its impact on privacy and human rights.
Driving the news: That disconnect is illustrated in a fascinating scoop by NBC News' Olivia Solon and Cyrus Farivar, who share how photo storage app Ever actually supports the company's AI arm "to train the company's facial recognition system ... to sell that technology to private companies, law enforcement and the military."
"Every time Ever users enable facial recognition on their photos to group together images of the same people, Ever's facial recognition technology learns from the matches and trains itself. That knowledge, in turn, powers the company's commercial facial recognition products."
The only mention of the facial recognition technology behind Ever was "a brief reference that was added to the privacy policy after NBC News reached out to the company in April."
"The shift to facial recognition boosted Ever financially: After it announced its new focus, the company raised $16 million at the end of 2017 — over half of its total investment to date."
The big picture: That trend is occurring around the world, too. Chinese facial recognition company Face++ raised $750 million this week, snagging a valuation of more than $4 billion.
It came days after Human Rights Watch reported that Face++ technology is being used by the Chinese government to identify potential terrorists.
That data collection has resulted in the detention of an estimated 1 million to 2 million Uighur Muslims in China's Xinjiang region as foreign governments and corporations pretend it isn't happening.
What's next: San Francisco's Board of Supervisors is set to vote next week on a proposed ban on the use of facial recognition technology by the city's government, per Slate.
If passed, S.F. would become the first municipality in the U.S. to enact such a ban.
Across the bay, Oakland will debate a similar ban later this month.
The bottom line: Don't expect the debate on facial recognition technology to die down anytime soon, especially when Big Tech giants like Microsoft and Amazon — which have the ability to massively profit from it — are already sounding the alarm on its potential abuses.
Go deeper: Facial recognition surveillance faces new calls for legal limits
Go deeper