Facebook cofounder calls for its breakup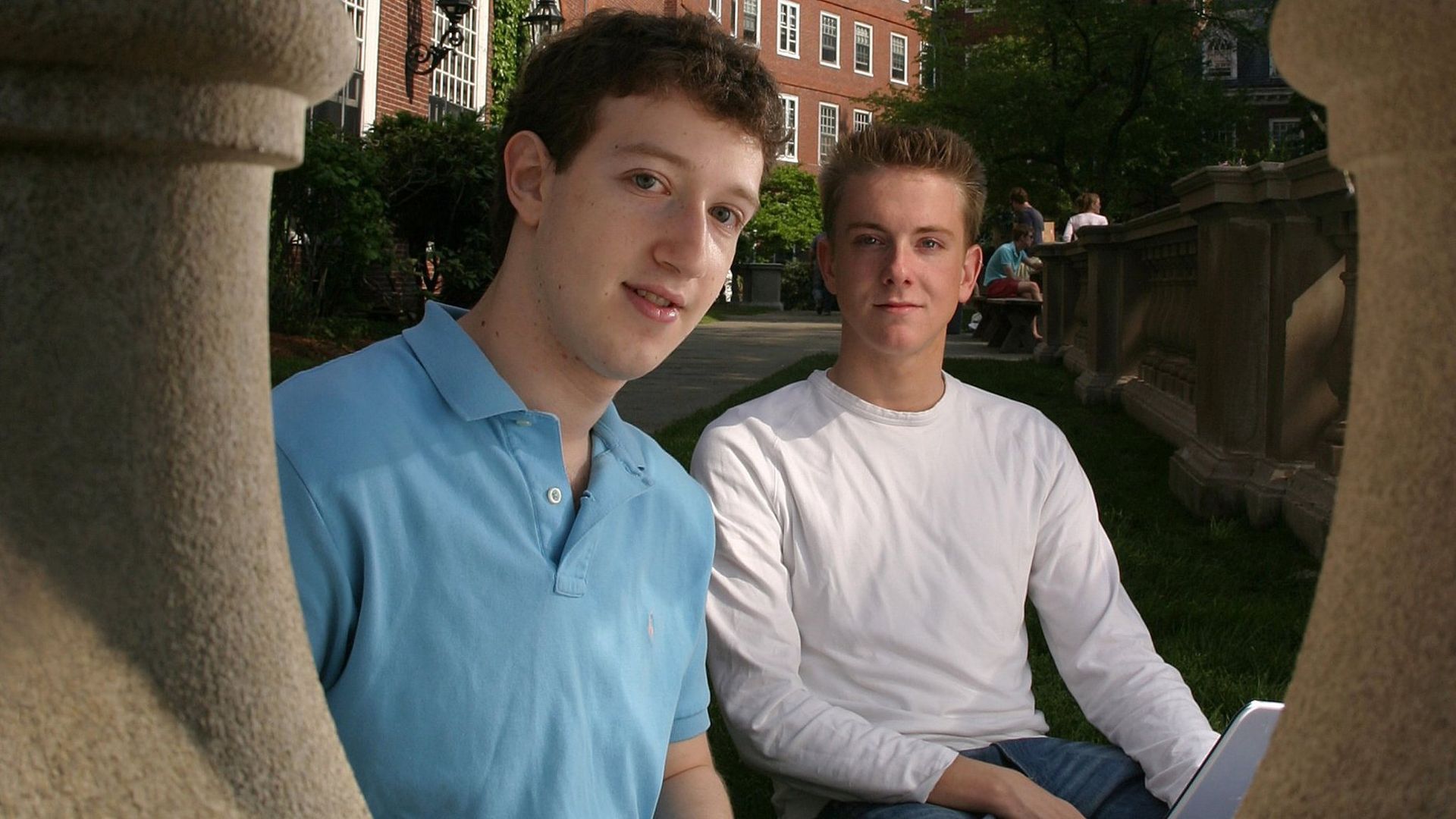 Facebook cofounder Chris Hughes called for the tech giant's breakup in a N.Y. Times op-ed on Thursday, saying that CEO Mark Zuckerberg is "human. But it's his very humanity that makes his unchecked power so problematic."
Our thought bubble, via Axios' Kia Kokalitcheva: Hughes isn't the first Facebook co-founder to express guilt and concern over the company's influence years after making riches from it — fortunes he barely acknowledges at the end of his op-ed. But his criticism is uniquely directed at Zuckerberg and his concentrated power.
Where he stands: "I liquidated my Facebook shares in 2012, and I don't invest directly in any social media companies." Hughes was worth $430 million at the end of 2016, according to the latest data from Forbes.
What Hughes is saying:
"Mark's influence is staggering, far beyond that of anyone else in the private sector or in government. He controls three core communications platforms — Facebook, Instagram and WhatsApp — that billions of people use every day."
"I'm disappointed in myself and the early Facebook team for not thinking more about how the News Feed algorithm could change our culture, influence elections and empower nationalist leaders."
"We are a nation with a tradition of reining in monopolies, no matter how well intentioned the leaders of these companies may be. Mark's power is unprecedented and un-American."
Go deeper: Facebook and Instagram ban "dangerous" extremist personalities
Go deeper