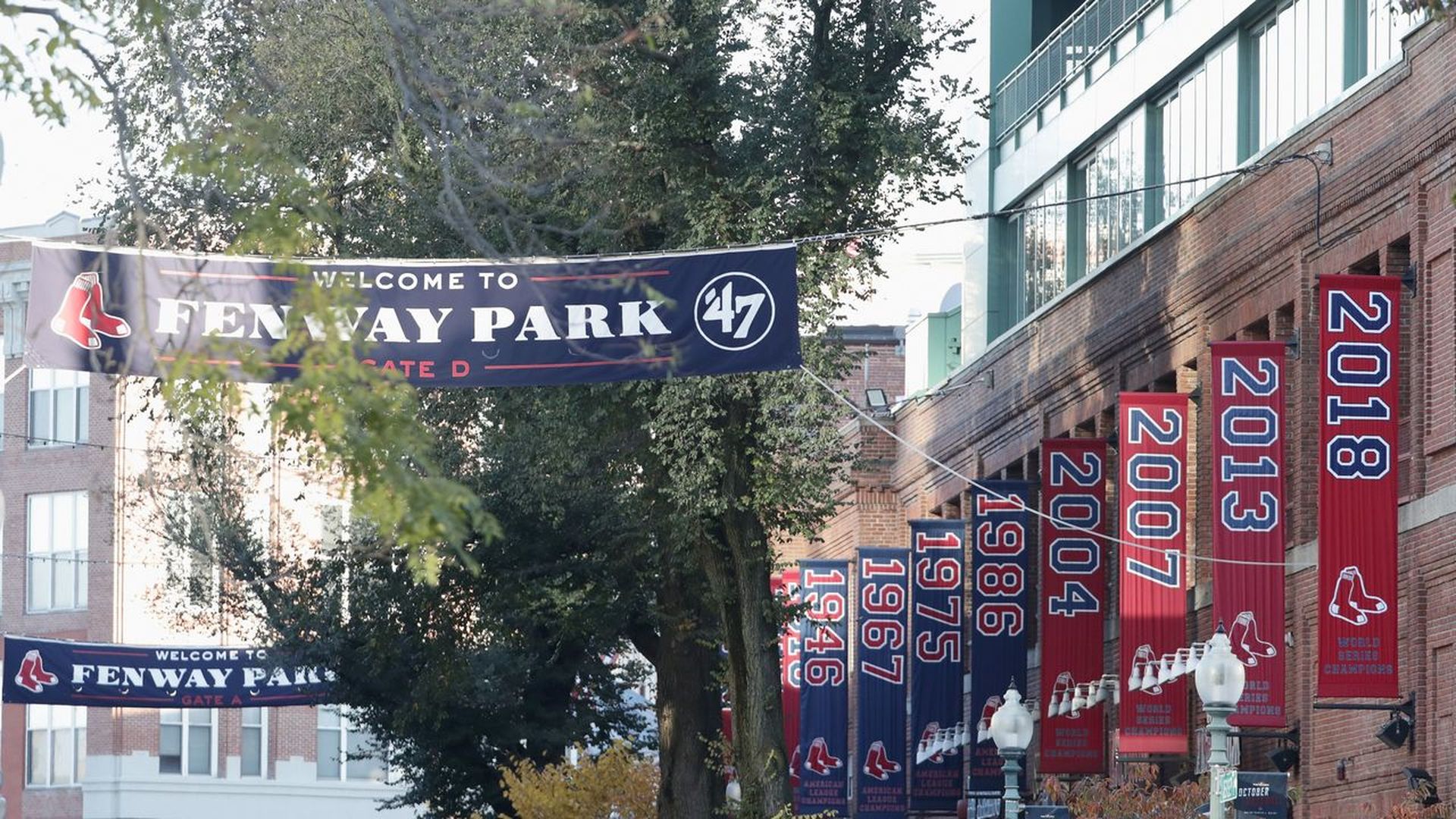 Boston Red Sox manager Alex Cora and nearly a dozen players say they'll skip this afternoon's visit to the White House to celebrate the team's World Series championship, AP's Jonathan Lemire writes.
Why it matters: All those bypassing the ceremony with President Trump, including American League MVP Mookie Betts, are players of color. Every white player on the team — as well as J.D. Martinez, who is of Cuban descent — is expected to attend.
Those around the Red Sox locker room stressed that a player's decision to attend was a personal choice and not, in many cases, political.
The racial disparity received attention after pitcher David Price, an African American who said he would not attend, retweeted longtime Boston sports columnist Steve Buckley: "Basically, it's the white Sox who'll be going."
The context: A championship team's coach rarely, if ever, misses the White House visit.
But the events have taken on sharp political overtones since Trump took office.
Cora has cited his frustration with the administration's handling of hurricane recovery in his native Puerto Rico.
The big picture ... The split reflects a larger trend across baseball: A number of players hail from Trump-friendly states like Texas and Florida, while the sport has also seen a surge in Latino players and a decline in African Americans.
Go deeper