Philippine midterm elections could further consolidate Duterte's power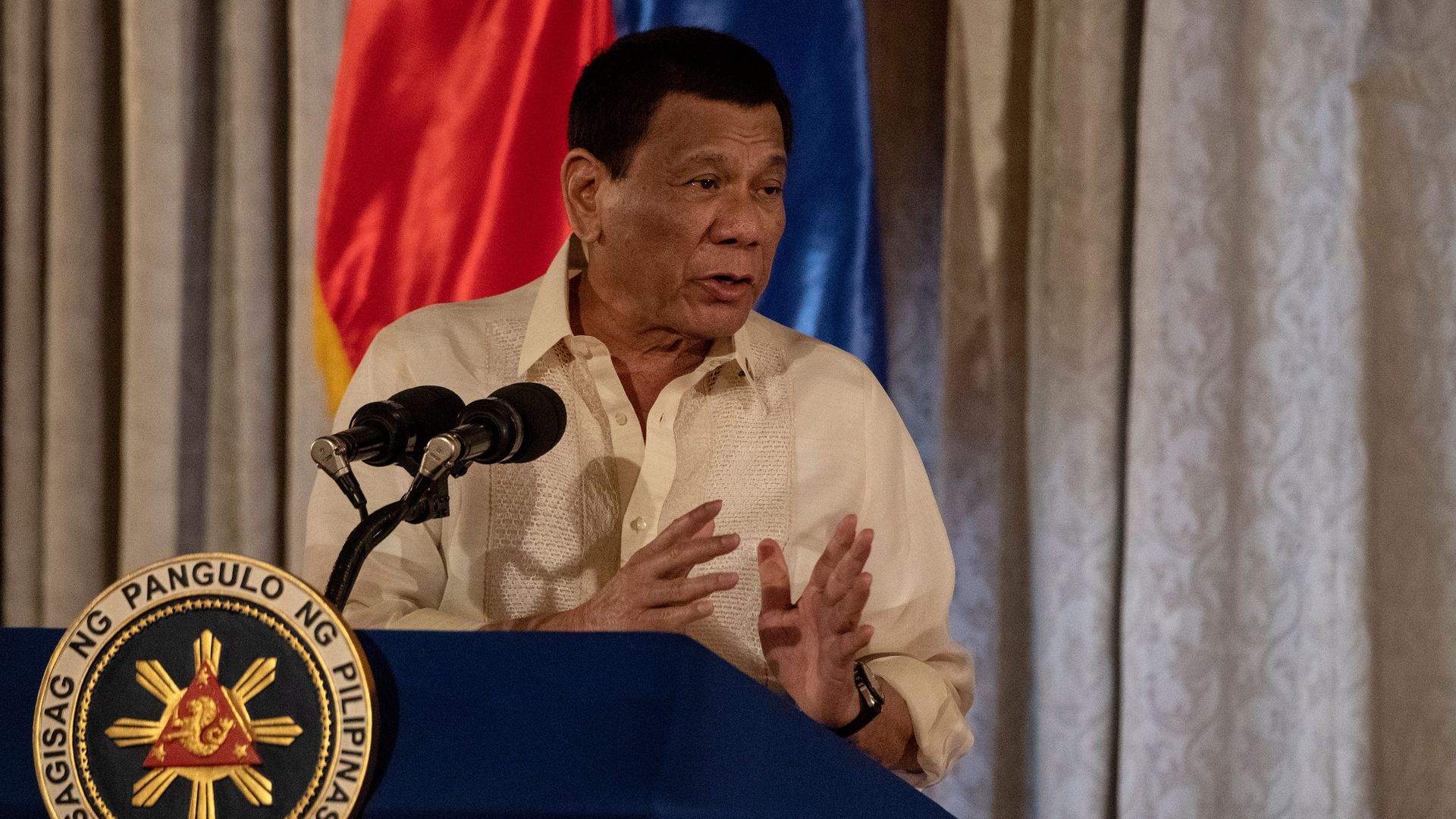 Despite provoking international condemnation for his disdain for laws and institutions, Philippine President Rodrigo Duterte seems likely to gain stronger domestic support in the May 13 midterms, when voters will elect the lower house of Congress and part of the Senate.
Why it matters: Long one of the most democratic states in Southeast Asia, the Philippines has seen under Duterte an illiberal crackdown on the press, judiciary and political opposition and an anti-drug campaign that reportedly has led to the deaths of over 12,000 people, often through extrajudicial killings.
Background: Duterte was elected in 2016 with less than 50% of the vote. He now boasts a 79% approval rating, lifted up by a brash style, his drug war and increased spending on social programs. He also commands a powerful army of social media followers.
The impact: The legislature has been essentially a rubber stamp as it is. With stronger support, Duterte could push through even bigger changes:
A plan for radical constitutional changes to create a more federal system of government (though passage of the divisive reforms is hardly guaranteed)
A weakening of institutions designed to protect civil rights
A clearer path toward dynastic rule, positioning Duterte's daughter to run for president after his term ends
What to watch: The Philippines is a U.S. treaty ally and a frontline state in the tense U.S.–China relationship. Early in his term, Duterte seemed ready to abandon Manila's historically close links with Washington in favor of warmer ties with Beijing — and a potential influx of Chinese aid and investment.
Joshua Kurlantzick is senior fellow for Southeast Asia at the Council on Foreign Relations.
Go deeper