Elizabeth Warren releases $100 billion plan to combat opioid crisis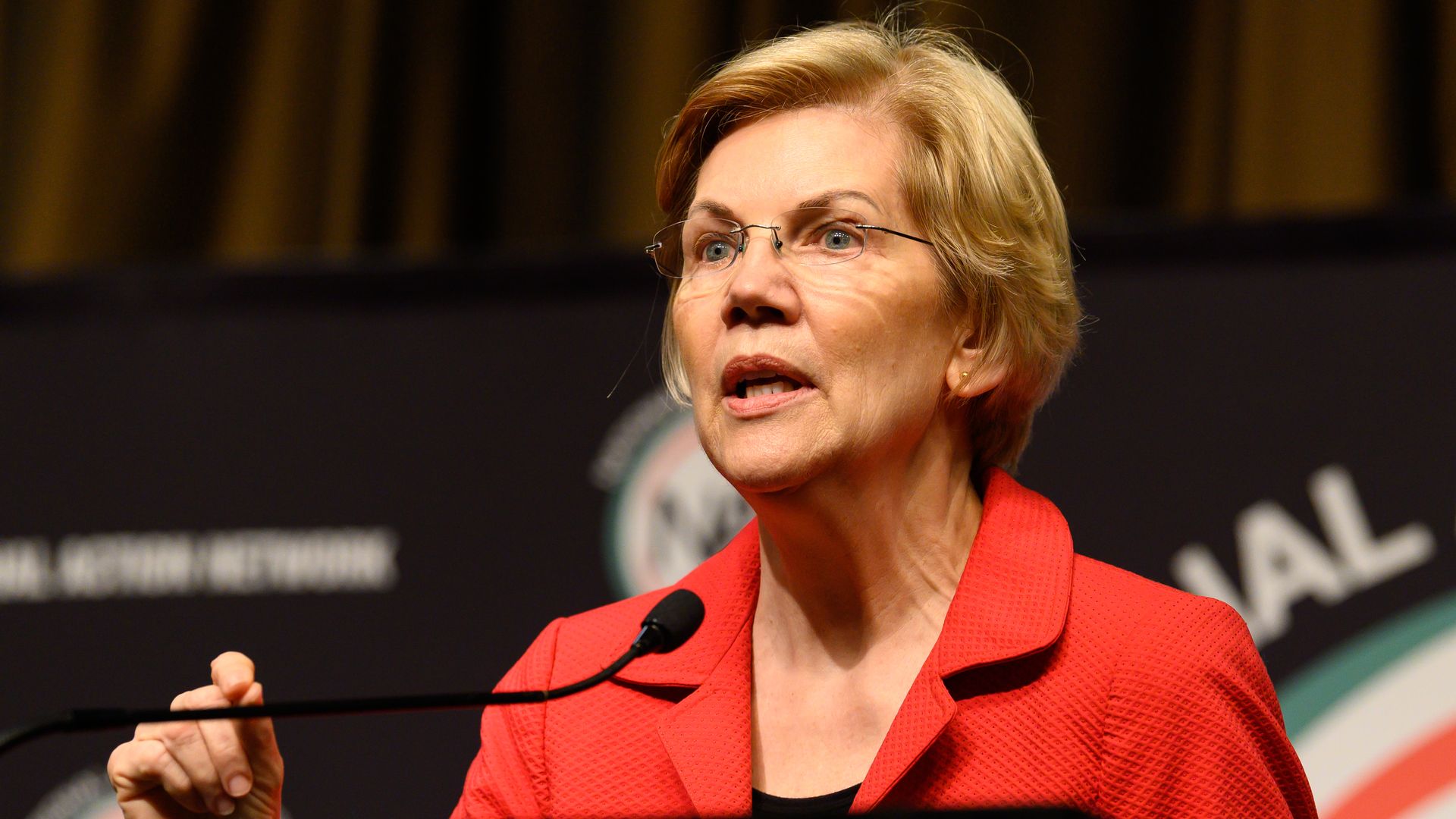 2020 Democratic candidate Sen. Elizabeth Warren (D-Mass.) released a new campaign proposal Wednesday that would allot $100 billion over the next decade to fight the opioid crisis.
Why it matters: Warren's cash-heavy idea, which would be funded by her proposed wealth tax on America's top earning individuals and companies, aligns with what experts told Congress last year — no amount of money used to combat the opioid crisis is too much.
The big picture: In outlining her policy, Warren continues her long-held theme of fighting big business — this time aimed at pharmaceutical companies like Purdue Pharma and members of Congress that have been "driven by greed."
She writes, "The opioid epidemic teaches us that too often in America today, if you have money and power, you can take advantage of everyone else without consequence. I think it's time to change that."
Details: The proposal, which Warren calls the CARE Act, is mirrored after the Ryan White CARE Act that fought the HIV/AIDS epidemic in the 1990s. Money will go toward first responders, public health departments and states for prevention and rehabilitation services. Warren's legislation, also co-authored by Rep. Elijah Cummings (D-Md.), was introduced in the last session of Congress. During each year of the 10-year proposal:
$4 billion would go to states, territories and tribal governments.
$2.7 billion would be distributed to the hardest-hit counties and cities, including $1.4 billion to counties and cities with the highest levels of overdoses.
$1.7 billion would go toward public health surveillance, research and improved training for health professionals.
$1.1 billion would be earmarked for public and nonprofit entities.
$500 million would be used to expand access to naloxone.
The intrigue: An aide on Tuesday, per Politico, said Warren will donate the $4,500 she received for her 2012 and 2018 Senate reelection campaigns donated by Beverly Sackler, whose late husband Raymond managed Purdue Pharma — the manufacturer of OxyContin — alongside his brother. Warren has been vocal about the family's role in the opioid epidemic, and they presently face several lawsuits alleging their actions inflamed the crisis.
"Beverly Sackler is well into her 90s and denigrating her personal donation, made with the best intentions, can serve no proper political purpose. We would welcome a genuine dialogue with the senator that's fact-based, as the facts clearly demonstrate that the company started by Beverly's family has for decades been the industry leader in combatting opioid abuse while providing products essential for the treatment of serious chronic pain."
— A spokeswoman for the Sackler family
Go deeper:
Go deeper