Contempt vote: DOJ makes Trump executive privilege threat to Nadler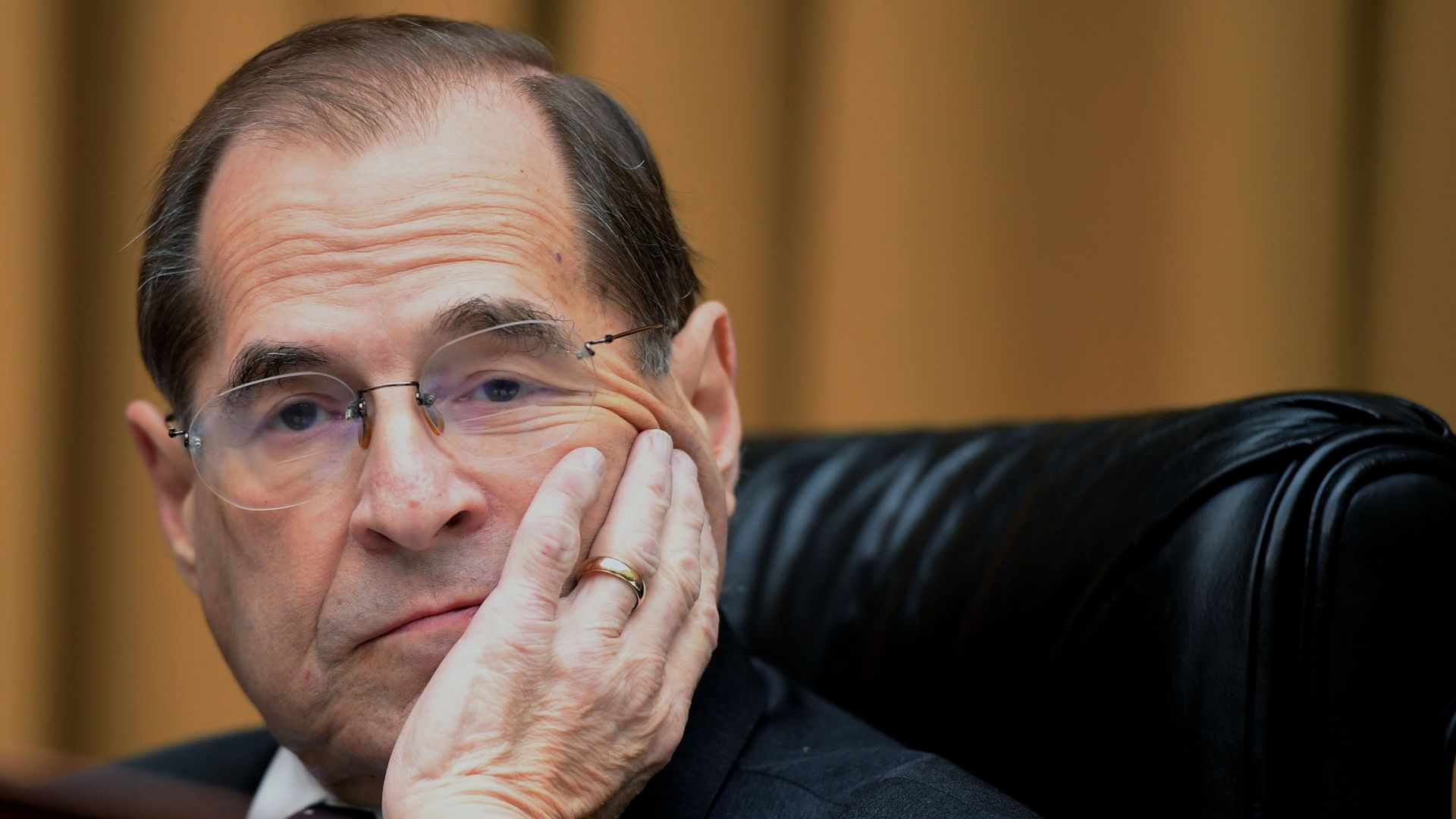 House Judiciary Chairman Jerry Nadler (D-N.Y.) vowed to press ahead with a contempt vote after the Justice Department sent him a letter Tuesday saying if it wasn't canceled, Attorney General Bill Barr would recommend President Trump assert executive privilege over the Mueller report.
"This is ... not how executive privilege works. The White House waived these privileges long ago, and the Department seemed open to sharing these materials with us earlier today. The Department's legal arguments are without credibility, merit, or legal or factual basis."
— House Judiciary Chairman Jerry Nadler
Why it matters: Nadler scheduled the vote on Wednesday for the committee to hold Barr in contempt of Congress for failing to turn over the full report.
Context: The New York representative said hours before receiving the letter from Assistant Attorney General Stephen Boyd he would meet with the Justice Department Tuesday to "negotiate an accommodation" to Democrats' demands for the release of special counsel Robert Mueller's full, unredacted report. Boyd had proposed they meet on Wednesday afternoon.
What they're saying: In his letter to Nadler, Boyd requested the committee "hold the subpoena in abeyance and delay any vote on whether to recommend a citation of contempt for non-compliance with the subpoena, pending the President's termination of this question."
"In the face of the Committee's threatened contempt vote, the Attorney General will be compelled to request that the President invoke executive privilege with respect to the materials subject to the subpoena."
Go deeper:
Go deeper