Bernie Sanders' 2020 campaign staffers affirm union contract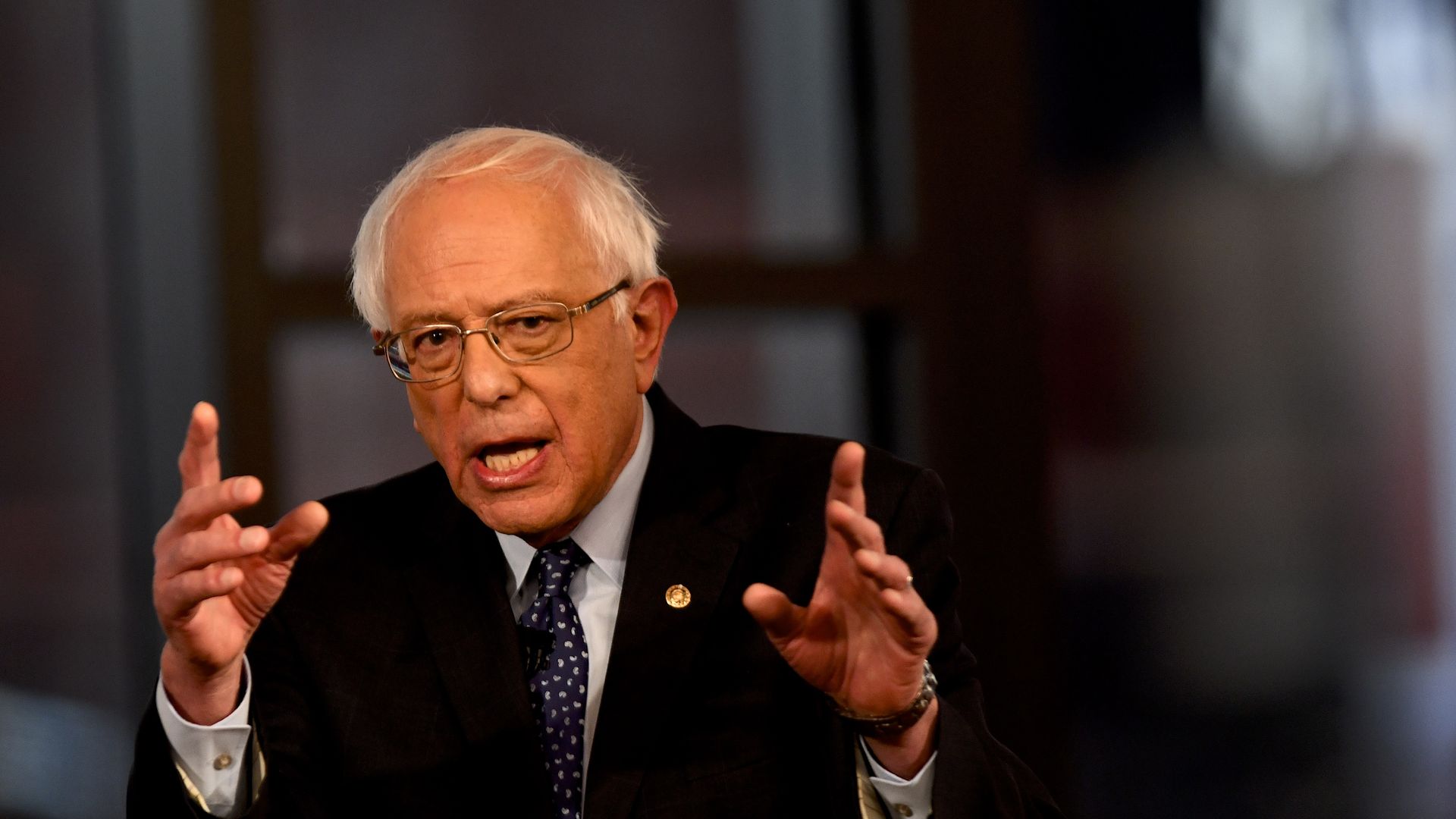 In what seems to be a presidential campaign first, nearly 100 staff members for Sen. Bernie Sanders' 2020 White House bid ratified a union contract on Wednesday, AP reports.
Details: The contract with United Food and Commercial Workers aims to arm staffers with some minimum standards, noting the long hours and inconsistent workload that is par for the course on the campaign trail. Sanders' staff voted to unionize in March.
Context: The contract comes just 1 day after Sanders' campaign debuted a 17-page "blueprint" for combatting discrimination and misconduct on his staff. That includes mandatory training, a hotline to report harassment and a fixed pay scale, The Guardian reports.
Sanders faced concerns and complaints surrounding his 2016 presidential campaign for the management of workplace inclusion, salary disparity and sexual impropriety.
The Vermont senator admitted publicly that the culture of his prior presidential campaign was "too white" and "too male," according to The Guardian.
The guidelines released on Tuesday were originally introduced in January, after Sanders met former staff members who claimed they experienced sexual harassment and discrimination on his 2016 campaign. In a letter, the individuals asked to "pre-empt the possibility of replicating the predatory culture from the first presidential campaign," per The Guardian.
Go deeper: Everything you need to know about the 2020 candidate
Go deeper