Apple's quiet inroads to the enterprise space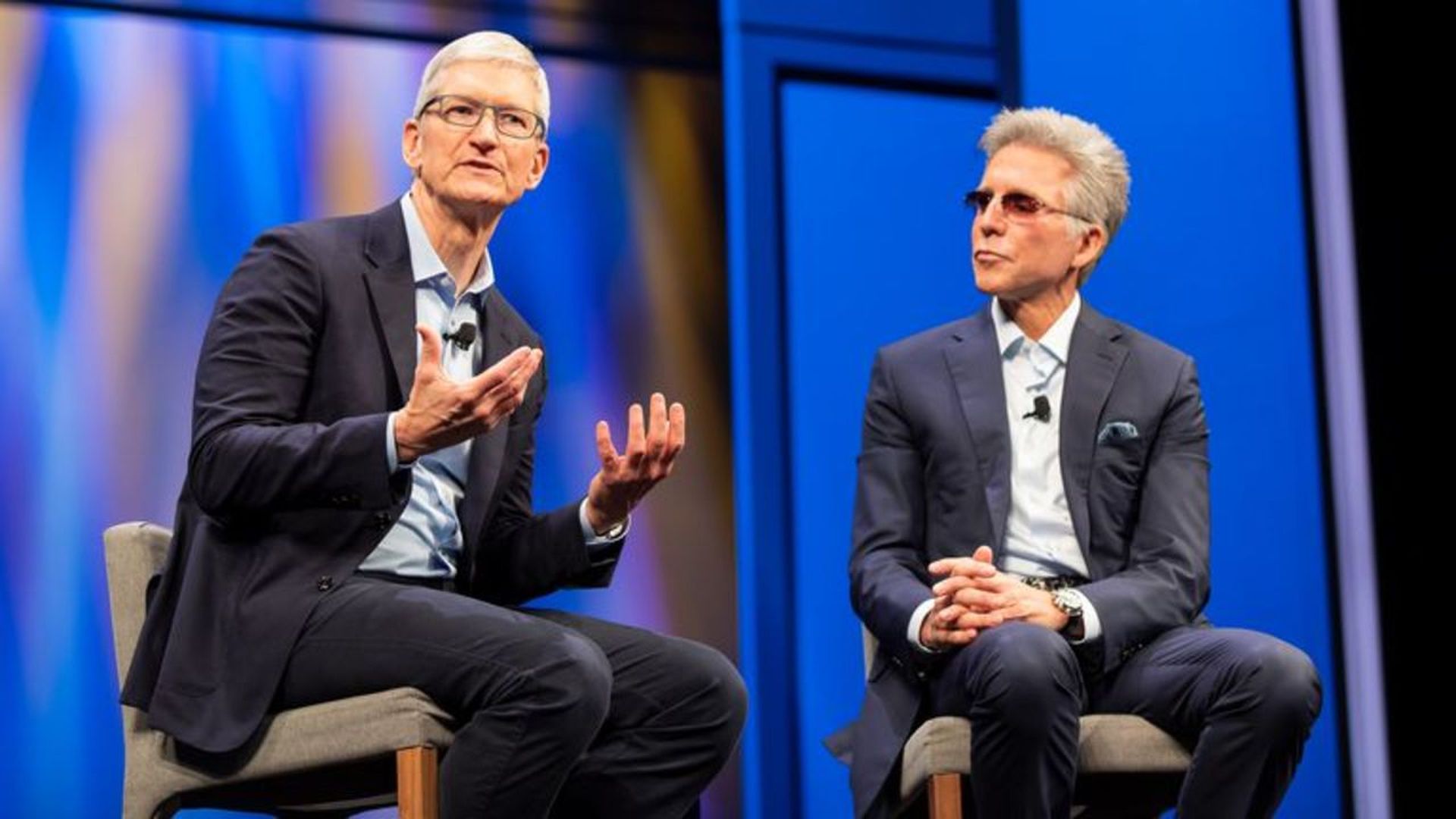 For years now, Apple has used the iPhone as its way into large businesses, who tend to be customers that shunned its computers except for corners like the design department.
The backdrop: Apple has done this steadily, over years, inking partnerships with established players, including IBM, Salesforce and SAP.
Driving the news: On Tuesday, Apple expanded its partnership with SAP, broadening the range of apps for iOS, while also bringing some of its software to the Mac.
It will also add cloud support for Core ML, Apple's on-device machine learning technology.
CEO Tim Cook even appeared at SAP's flagship Sapphire conference to announce the news.
Why it matters: Apple doesn't break out its enterprise sales, but they are clearly nothing to sneeze at. Beyond corporate adoption of iPhones and iPads, many large businesses today offer employees a choice of Macs or PCs, while Apple machines often dominate the startups of Silicon Valley.
Go deeper