2019 has already seen the highest level of border crossing in a decade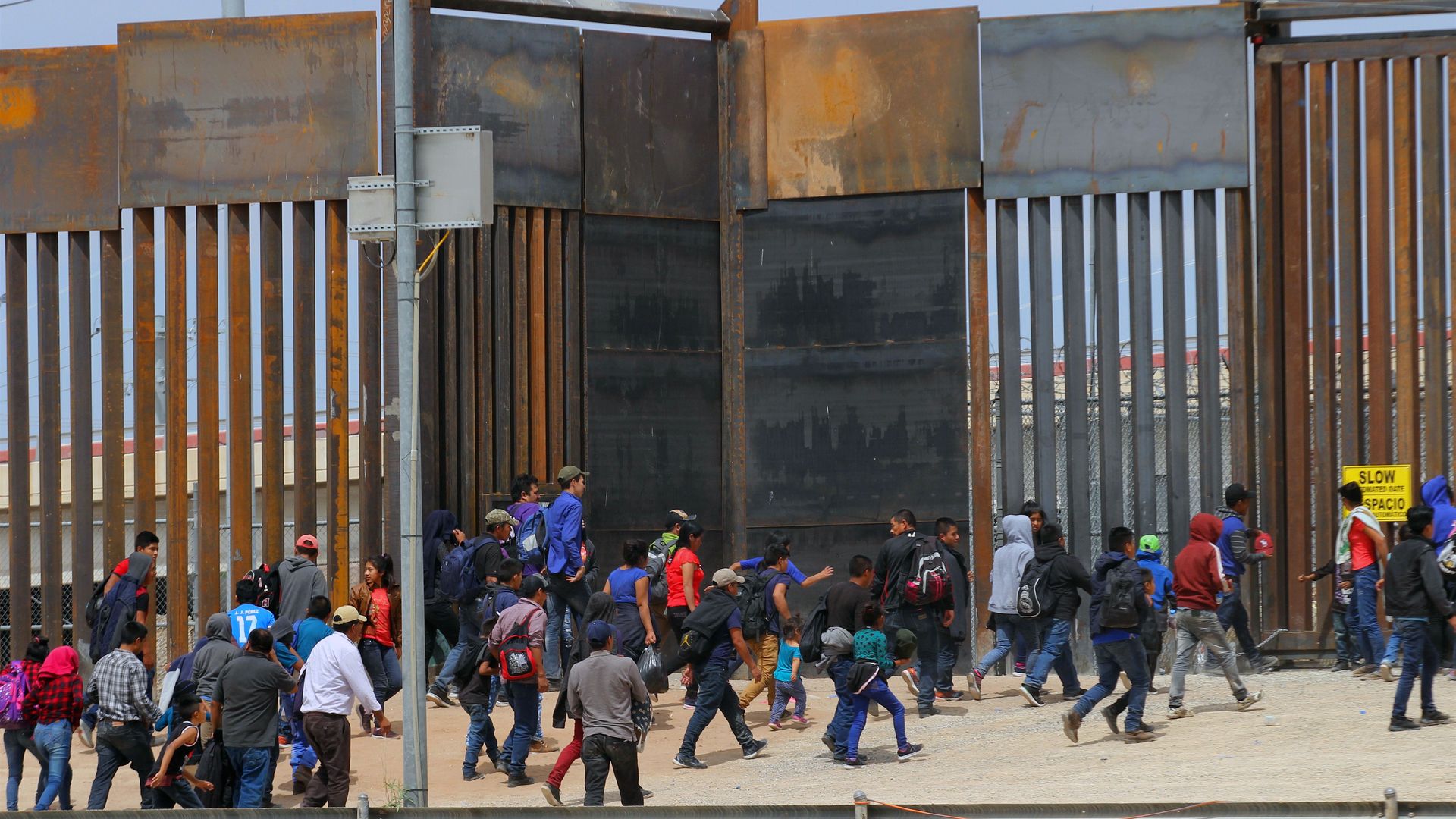 As of May 5, there have been more arrests of immigrants crossing the border in FY2019 than any full year since 2009, Border Patrol chief Carla Provost said in a Senate Judiciary Committee hearing on Wednesday afternoon.
Why it matters: The record number of migrant families and children crossing the U.S. border continues to grow. There were 109,144 total migrants arrested or turned away by border patrol agents last month, according to the latest stats. Detention centers along the border are overcrowded, and since March, 33,000 migrants have been released into the U.S. due to limited space, Provost said.
Editor's note: An earlier version mistakenly attributed the latest immigration numbers to be as of April 5 rather than May 5.
Go deeper