U.S. renews some nuclear waivers for Iran, breaking from hard line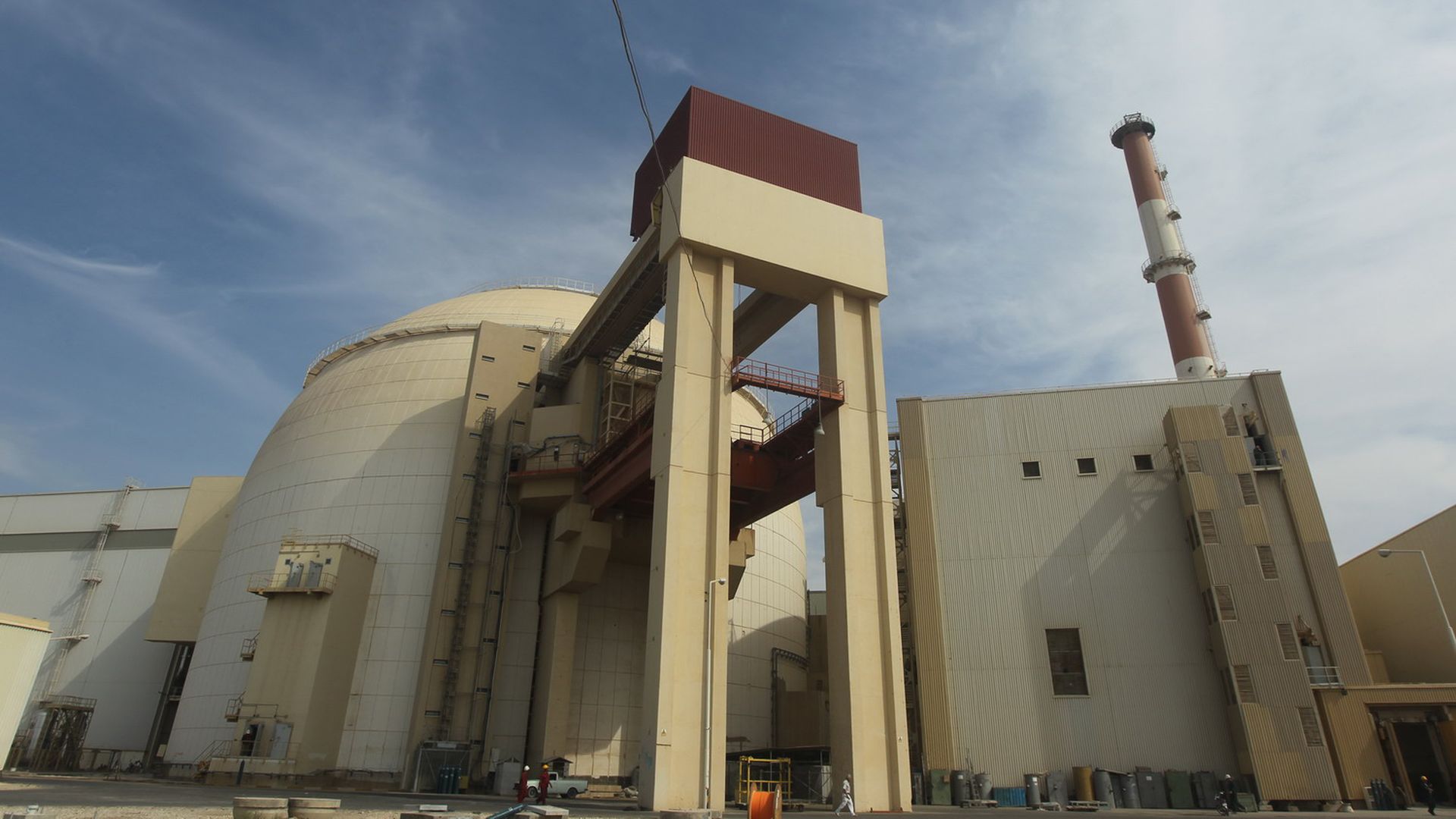 The Trump administration last week renewed 5 of 7 sanctions waivers to continue permitting international civil nuclear cooperation with Iran — a selective approach that appears to acknowledge concerns of European allies.
Why it matters: Keeping most waivers in place risks signaling irresolution on the part of an administration that has made "maximum pressure" against the Islamic Republic a centerpiece of its foreign policy.
Flashback: On November 5, Washington granted waivers to select nuclear projects that were envisaged by the 2015 nuclear accord. Those waivers were set to expire in early May.
Details: The waivers the administration is revoking — for exporting surplus heavy water and for exchanging excess low-enriched uranium for natural uranium — increase the costs for Tehran should it domestically overproduce either.
Revoking these waivers commits Washington to responding to, rather than grandfathering in, future Iranian violations.
Washington is also circumscribing international efforts to further develop Iran's nuclear program at the Bushehr nuclear power plant.
Yes, but: At least 2 waivers the administration renewed could be seen as validating the regime's claim that its nuclear program was purely peaceful.
Keeping open Fordow, an underground facility once part of Iran's illicit enrichment plans, reflects Iran's negotiating successes with parties to the nuclear deal that had wanted to shutter it.
Waiving sanctions on Arak undercuts, rather than reinforces, nonproliferation norms. Iranian officials have bragged about offsetting restrictions on the facility through illicit procurement of components they had to destroy.
What to watch: The length of the waivers was cut from 180 days to 90. A shorter timeline will likely bring these facilities and projects under closer and more frequent scrutiny. This affords Washington additional opportunities to consolidate the various tracks of its Iran policy, especially as Tehran is reportedly set to limit its adherence to the nuclear deal.
Behnam Ben Taleblu is a senior fellow at the Foundation for Defense of Democracies.
Go deeper