How to save $80 billion a year on prescription drugs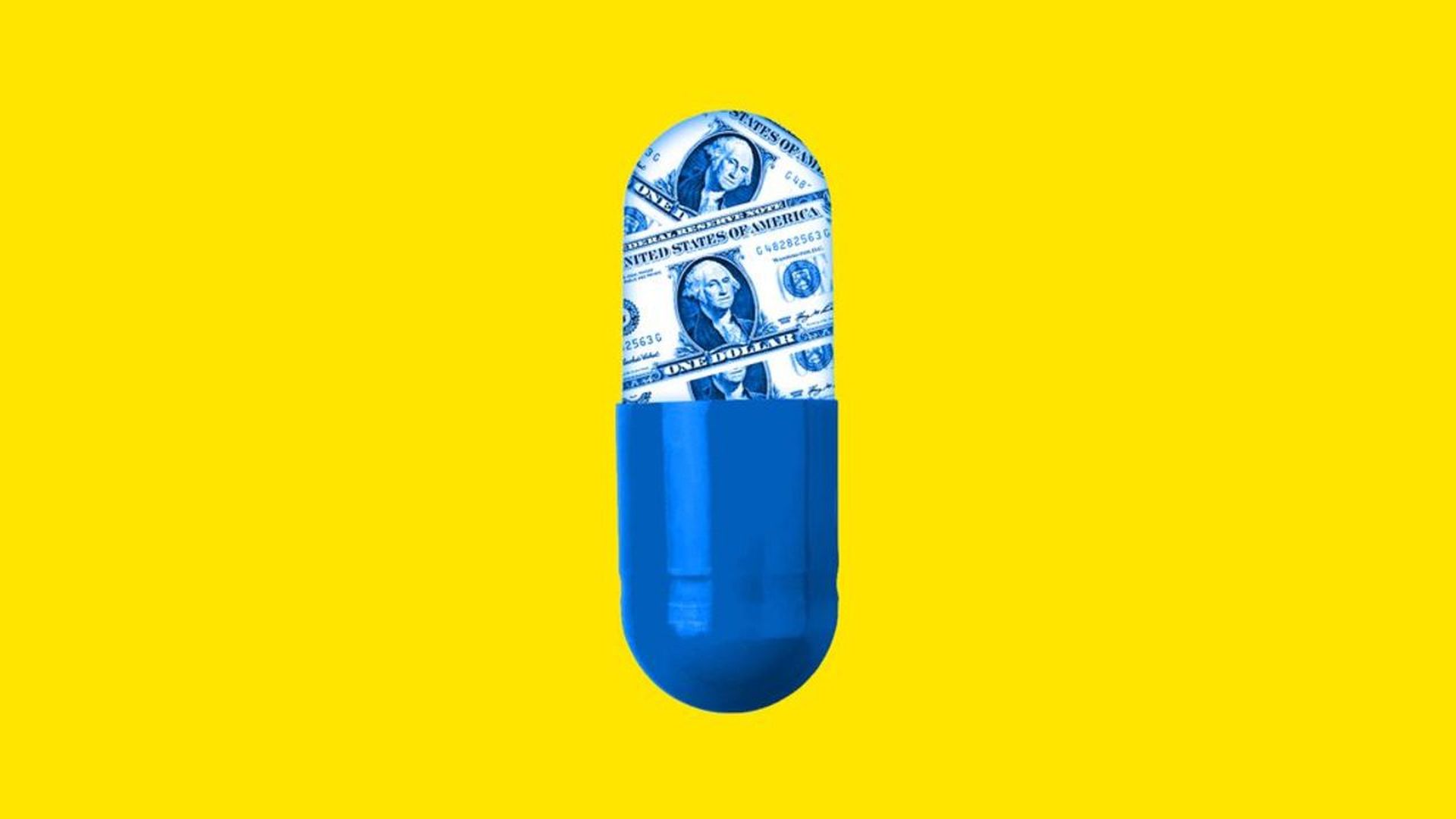 Medicare could have saved almost $80 billion, just in 2018, by matching the U.K.'s prices for prescription drugs that don't have any competition, according to a new study released in Health Affairs yesterday.
Why it matters: Medicare's drug benefit was designed to keep prices in check through competition. But competition doesn't always exist, and the U.S. doesn't have many options to keep prices down in those cases.
Unlike the other three countries examined in the study, the U.S. doesn't regulate drug prices.
Details: This study focuses on a group of single-source brand-name drugs in Medicare Part D that have been on the market for at least 3 years. Researchers compared U.S. prices for those drugs to prices in the U.K., Japan and Ontario.
On average, after accounting for rebates, Medicare paid 3.6 times more than the U.K., 3.2 times more than Japan, and 4.1 times more than Ontario.
The longer a drug was on the U.S. market, the larger that gap grew.
If Medicare Part D had adopted the average price from those countries, it would have saved an estimated $72.9 billion on sole-source drugs in 2018 alone.
Between the lines: The Trump administration wants to rely on international prices for Medicare Part B, which covers drugs administered in a doctor's office. But this study shows that there are also a lot of savings to be had in Medicare Part D, which covers drugs you pick up at a pharmacy.
The other side: "An international reference pricing system could result in American seniors losing access to their choice of medicine, and waiting years longer for new breakthrough treatments," the trade group PhRMA said in a statement.
The bottom line: The political interest in cutting drug prices is real, but we're still a very long way from President Trump's stated goal of matching other countries' prices.
Go deeper: The drug pricing maze
Go deeper