Google gives users new privacy controls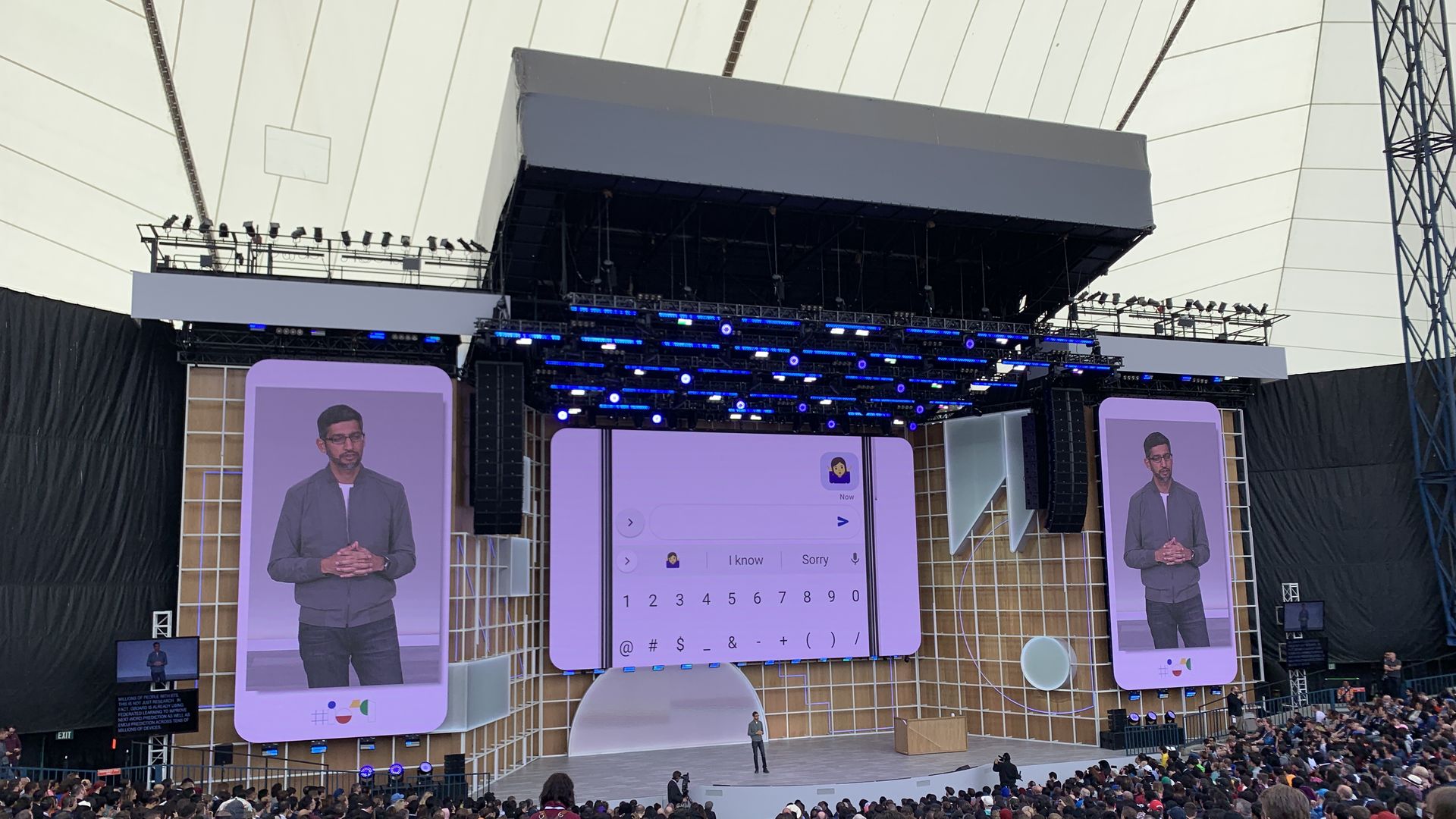 Alongside new products and features, Google Tuesday announced a series of moves designed to offer users more privacy. The move builds on an announcement last week that it would allow users to automatically delete their location and activity history.
Why it matters: The changes come as Google, along with other tech giants including Facebook, is under pressure to give people more control over what personal information online platforms collect and store.
Details: Google is adding private "incognito" modes to Google Maps and search, which won't link queries or data to a user's profile. It also plans to add a one-touch method to get to account settings in its key apps to make it faster and easier for users to change privacy options.
For Google-made hardware, the company says it is publishing new privacy commitments making clear what information its devices collect, where it is stored and what Google will do with the information.
Security and privacy will also be key areas of focus with Android Q, the next version of Android. Google says more than 50 features relate to that area, including making it easier to change settings for location and other sensitive information. Users will also get finer controls over when apps can use location information, similar to an option available on the iPhone. Google will also make it easier to automatically get security updates without needing to reboot the phone.
As for the auto-deleting of data, Google said the new control is available today for web and app activity and coming next month to location history.
Later on Tuesday, Google announced two additional features. One aims to provide more control over tracking cookies used in Chrome and also attempt to prevent other means of fingerprinting users. The other promises to give users more details on the data Google uses to personalize ads for its own properties and on its publishing partners.
What they're saying: At Google's I/O developer conference, CEO Sundar Pichai referred frequently to the need to improve the privacy options for consumers. That, he said, also includes exploring ways to deliver the same features with less personal information.
"We always want to do more for users, but do it with less data over time," Pichai said.
Yes, but: Google also introduced a new Nest Hub Max smart display that includes a camera and facial recognition features. Google says that the facial recognition will be done on-device and the data will remain there.
It's worth noting that Google specifically didn't include a camera on the first Google Home Hub "so that it was comfortable to use in the private spaces of your home like your bedroom."
Go deeper: What Google knows about you
Go deeper