Historic flooding hits the Midwest, costing farmers millions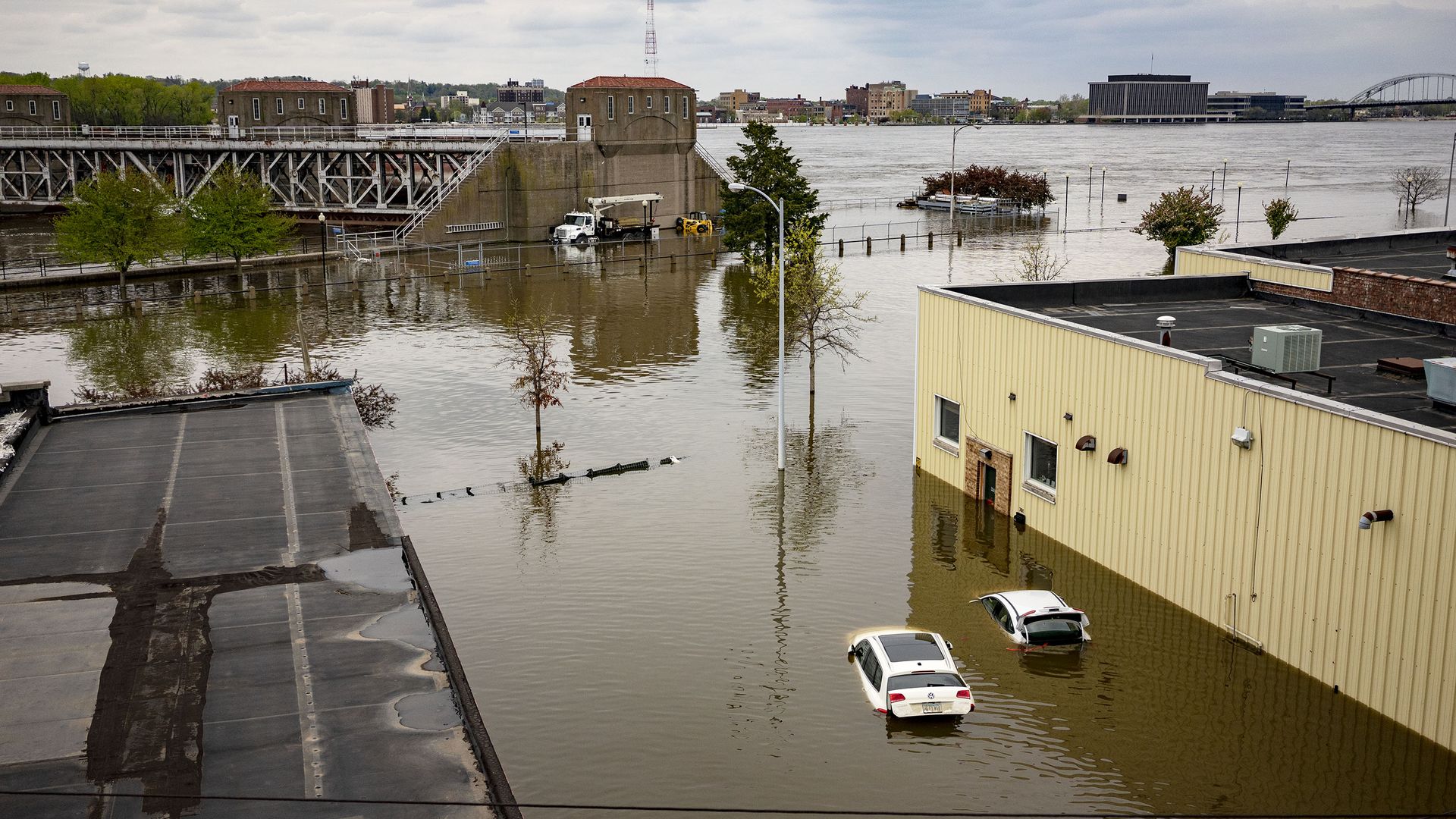 Unprecedented flooding is devastating the Midwest with the Mississippi River rising to some of its highest levels since 1993.
What's new: Heavy rain prompted more flash flooding concerns over Wednesday night, as Kansas residents were evacuated from their homes and dozens of Texas children were left stranded at school, AP reports.
The big picture: The flooding is due to rapid snow melt and heavy spring rains. The resulting series of closures has impacted farmers who rely on the river for transporting crops. It's already been a record-breaking flood season and NOAA continues to warn the flood threat could worsen and affect new areas as new waves of rain are forecasted for the Central states. The flooding caused the U.S. Coast Guard to shut down a 5-mile stretch of the river in St. Louis last week, the Washington Post reports.
By the numbers: Last Thursday, the Mississippi River rose to 22.7 feet in Davenport, Iowa — beating the previous record set in 1993.
Flooding this year has already caused an estimated $12 billion in damage, reports the Post, citing an estimate from AccuWeather, affecting homes and businesses, drowning livestock and displacing hundreds.

In Nebraska alone, the cost of the damage surpassed $1.3 billion in March — including $449 million in damage to infrastructure, $440 million in crop losses and $400 million in cattle loses, NPR reports.

At least 4 people have died due to the latest flooding.
The cost of the damage in the Midwest, along with the consequences of Trump's trade war with China, have farmers fearing for their livelihood.
Go deeper: NOAA warns of "unprecedented flood season" across U.S.
Go deeper