U.S. takes on China with new supercomputer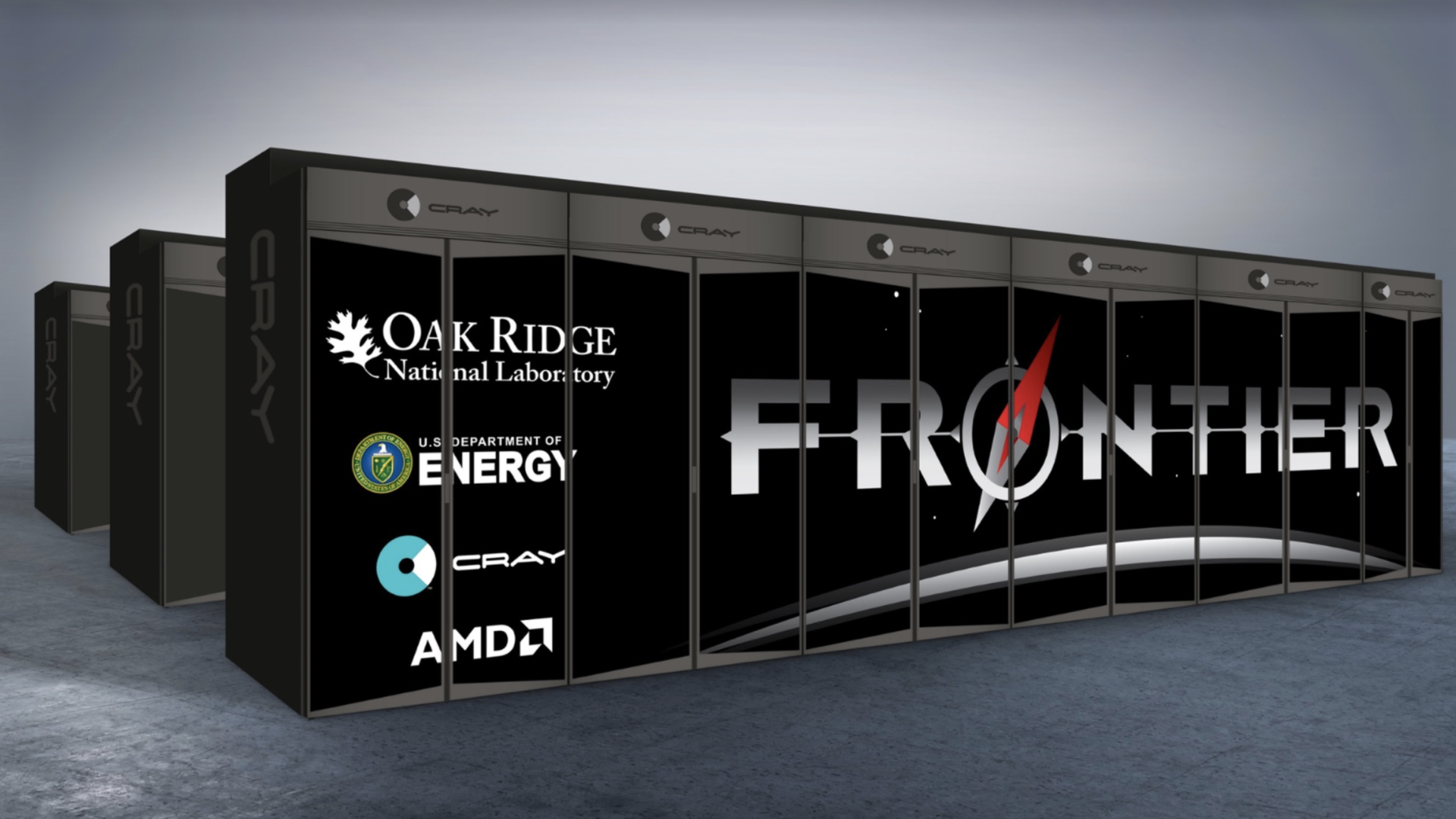 Chipmaker AMD, long in Intel's shadow, will be at the heart of one of the world's most powerful new supercomputers, a new Cray machine being built for the U.S. Department of Energy.
Why it matters: Though such large-scale computers represent a tiny fraction of the market, they still power advanced basic research — and confer bragging rights on those institutions, companies and, increasingly, nations whose devices top the annual rankings.
Details:
The contract between the DOE and Cray is valued at $600 million.
The system, known as Frontier, is planned to debut in 2021 and is expected to be the world's most powerful computer, with a performance of greater than 1.5 exaflops. (An exaflop is a quintillion, or a billion billion, calculations per second.)
Frontier will be housed at Oak Ridge National Laboratory in eastern Tennessee. It will use more than 90 miles of cable and occupy 7,300 square feet.
What they're saying:
"The biggest battle used to be between vendors, but the new high-performance computing bragging rights are between countries, specifically China versus the U.S."
"China came out of nowhere to get to the top of the high-performance rankings, but the U.S. has reacted swiftly with its exascale commitments."
— Patrick Moorhead, analyst, Moor Insights & Strategy
Frontier is also a big deal for both AMD and Oak Ridge.
AMD has been seeking to boost its presence in the data center.
"This significantly improves AMD's standing," Moorhead says. "This specific supercomputer won't be operational until 2021, so this choice wasn't based on what is in market today, but in 2021."
This, he adds, shows that AMD should be competitive in high-end computing for the next couple of years.
Meanwhile, Oak Ridge has worked hard to be home to the world's most powerful supercomputers, having done so three times previously since 2005 (with its Jaguar, Titan and Summit machines).
The big picture: The other wrinkle in the supercomputer battle is the challenge that the big, pricey computers themselves face as Amazon's AWS, Microsoft's Azure and Google's Cloud offer much of the same performance.
In some cases, they even offer some of the security benefits without the upfront cost of building your own supercomputer.
"Traditional supercomputers are still very important for reduced latency, but AWS and Azure are starting to offer these capabilities," Moorhead says.
Meanwhile, both Amazon and Microsoft have shown a willingness to build government-only data centers if there's enough significant business.
Go deeper:
Go deeper