The smoke-filled rooms have burned down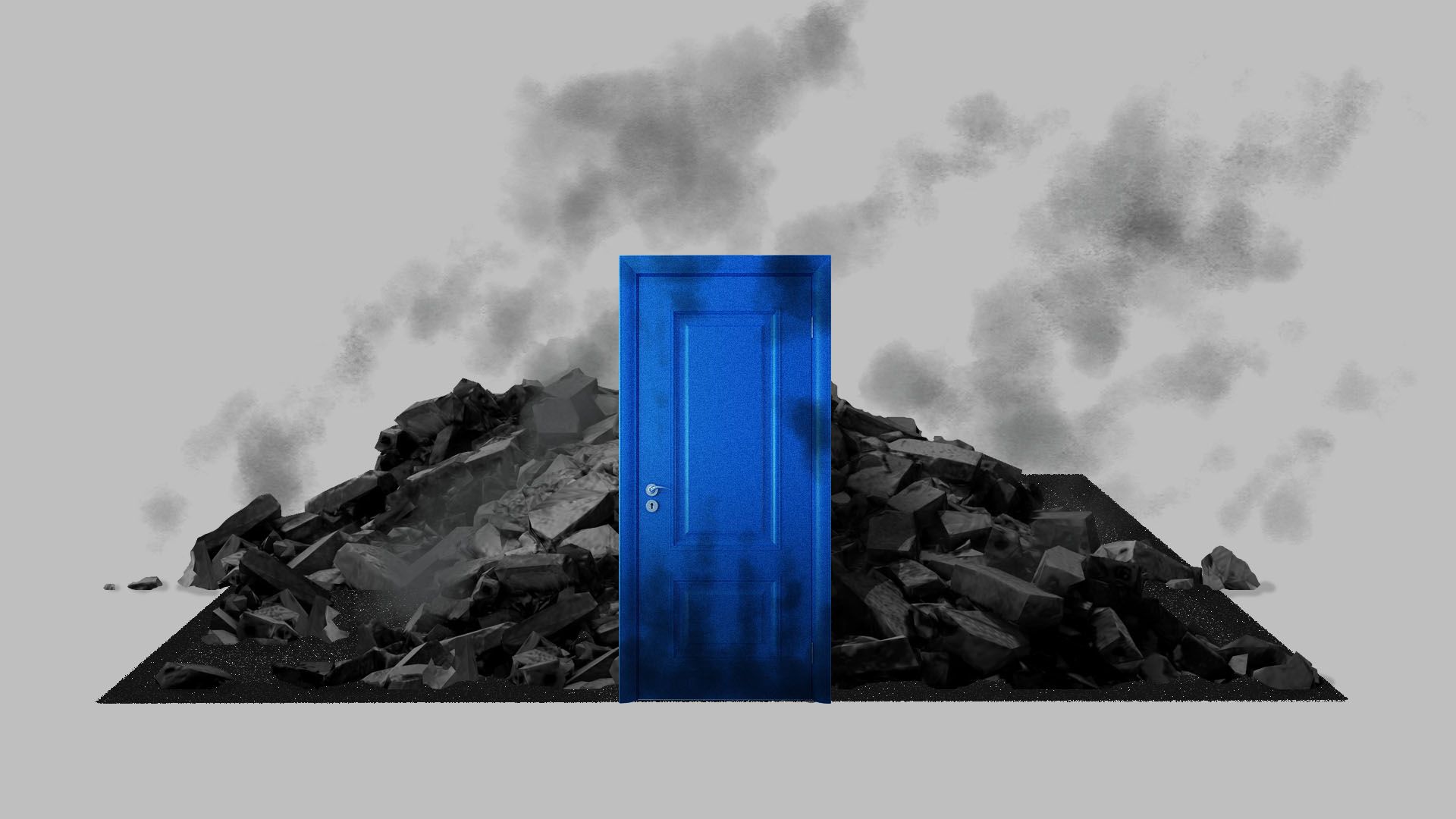 Traditional political kingmakers like the parties' national committees and powerful insiders have lost their edge for 2020 as buzzy, insurgent campaigns have the ability to seize control of the narrative — and bundles of cash.
Why it matters: The smoke-filled room has burned to the ground, and the advantage now lies fully with the electorate to determine what they want. For Democrats, that means making sense of a massive field of more than 20 candidates — while, for Republicans, that means bending to the originator of this trend: President Trump.
We're seeing it as the 2020 race heats up, and the traditional voices of the establishment stay silent:
The closest thing to a kingmaker for the Democratic field is President Obama. If you believe the spin from Joe Biden's team, they didn't seek his endorsement to allow the former veep to stand on his own. And Obama's team wants to stick close to a long-held D.C. custom: former presidents sit above the fray.
The Republican establishment has been remade in Trump's own image and the old guard — the Bushes and Romneys — that could conceivably mount some sort of challenge are out in the wilderness, neutered.
We're seeing it in the policy platforms that the 2020 candidates are putting forward — many of which scare the hell out of the establishment:
The Green New Deal blew up the climate discussion, and Washington Gov. Jay Inslee and Beto O'Rourke have put forward their own sweeping plans. Sen. Bernie Sanders' Medicare for All remains a darling of the left's activist base. And Sen. Elizabeth Warren has churned out proposals for massive wealth taxes that would fund free college and student debt forgiveness for millions.
The RNC's post-mortem after the 2012 election said the party "must embrace and champion comprehensive immigration reform" in order to appeal to Hispanic voters as America's demographics continue to shift. Yeah, so, how's that going?
We're seeing it in the way that establishment big spenders are often ignoring the larger will of their electorate, choosing to tend to their preferred issues instead:
California billionaire Tom Steyer, who backed runs by Clinton and former Virginia Gov. Terry McAuliffe in the past, has poured tens of millions into an impeachment campaign instead of backing a candidate who has a legitimate shot of dethroning Trump in 18 months.
While the Koch network was successful in backing tax cuts and criminal justice reform earlier in Trump's term, more lately it's been forced to contend with a president focused on ongoing trade wars, massive spending and harsh immigration rhetoric — all antithesis to its ethos.
We're seeing it in the democratization of media, how a full-court press on a slew of different outlets or a well-timed tweet can alter the narrative:
O'Rourke turned skateboarding and Instagram streams into an organization capable of generating $80 million in fundraising for a Texas Senate race, while Pete Buttigieg, a gay, millennial veteran, hasn't said no to an interview in months, propelling himself past better-known competitors in the polls.
Trump started it all by getting billions of dollars in free media leading up to 2016. He's only ramped up that power as president, throwing cable newscasts into disarray with tweets on topics as harmless as his media diet or as impactful as a Cabinet departure.
The bottom line: Making noise is the key to getting attention in today's D.C. — and the establishment's waning influence will allow both Trump and a very big Democratic field to make a whole lot of noise throughout the primary season.
Go deeper