Kamala Harris: Attorney general "lied to Congress"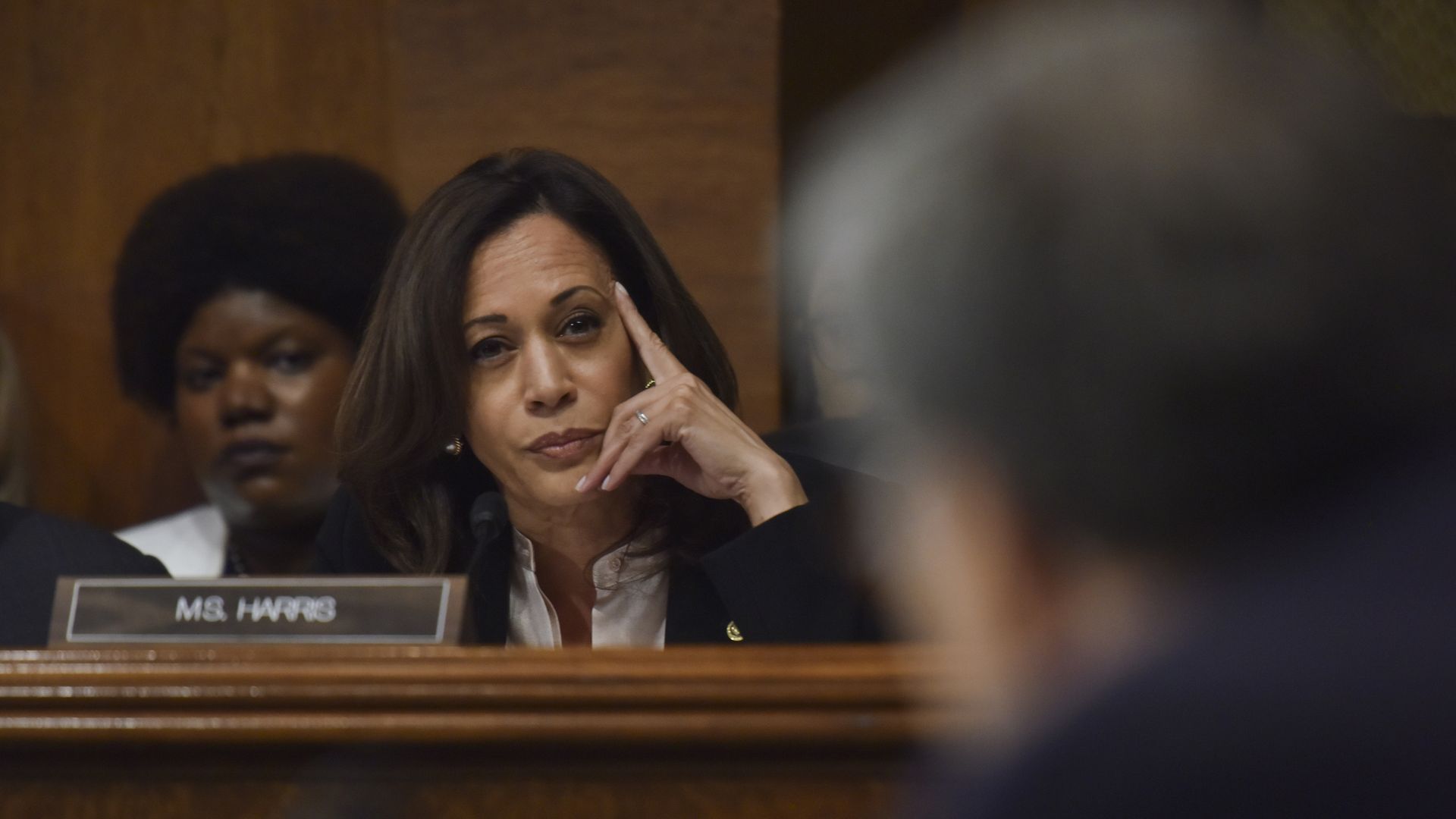 Democratic presidential hopeful Kamala Harris told the Detroit NAACP Fight for Freedom Fund Dinner Sunday that Attorney General Bill Barr "lied" during testimony before the Senate Judiciary Committee.
"We had just recently a United States attorney general who lied to Congress and lied to you and is clearly more interested in representing the president than the American people."
Why it matters: The California senator is among several leading Democrats to have called for Barr's resignation over his handling of the Mueller report. A C-SPAN video circulating on Twitter of Harris questioning Barr had been viewed almost 4.9 million times by 11:30 pm ET Sunday.
In her NAACP speech, Harris also accused President Trump of "trying to make America hate."
The other side: President Trump singled Harris out for criticism last week, as he said congressional Democrats who grilled Barr were "just looking for political points."
Go deeper: Kamala Harris: Everything you need to know about the 2020 candidate
Go deeper