Boeing knew of 737 MAX safety issues before fatal Lion Air crash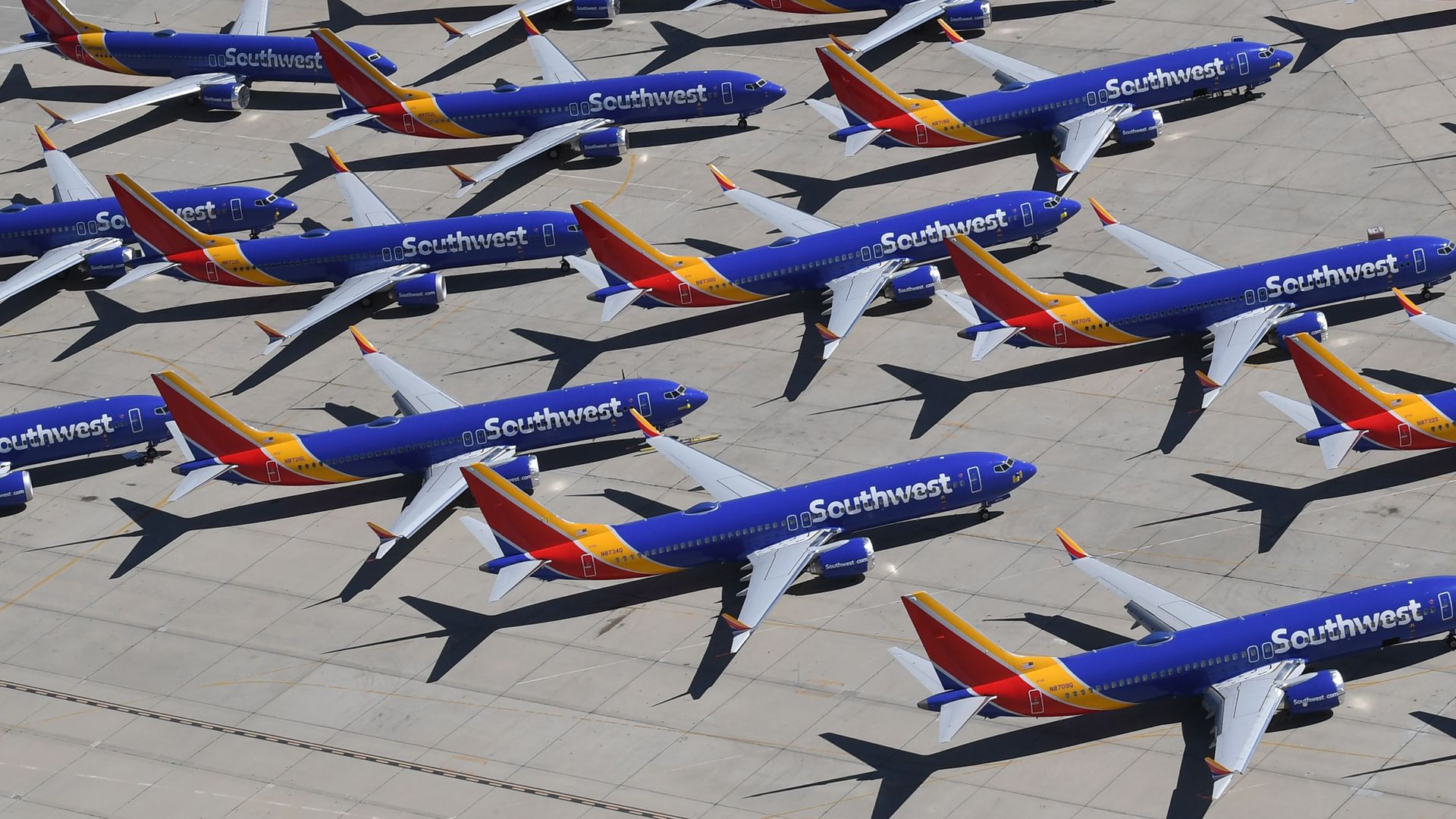 Boeing said Sunday it knew of a safety alert flaw in the cockpit of its 737 MAX jetliners months before the first of 2 fatal crashes involving the now-grounded aircraft, but it didn't immediately notify regulators.
Details: The issue concerns a warning light in the cockpit, known as the AOA Disagree alert. This alert is meant to notify the flight crew that two angle-of-attack (AOA) sensors are providing data that disagree with each other, which suggests one is erroneous. The company said in a statement the aircraft's "display system software did not correctly meet" the AOA alert requirements in 2017 — well before October's Lion Air crash in Indonesia, which killed 189 people.
The big picture: A Federal Aviation Administration official told Reuters that Boeing waited 13 months before reporting the issue in November. Southwest Airlines told CNBC that Boeing didn't inform it about the issues until after the Indonesia crash. It's unclear if Boeing reporting the warning light issues could've prevented the Lion Air crash or March's Ethiopian Airways disaster, which killed 157 people.
What they're saying: Boeing said neither the AOA indicator nor the AOA Disagree alert identified in the flaws are necessary for the safe operation of a plane. "They provide supplemental information only, and have never been considered safety features on commercial jet transport airplanes," it said.
Detailing the issue, Boeing said in 2017, "within several months after beginning 737 MAX deliveries, engineers at Boeing identified that the 737 MAX display system software did not correctly meet the AOA Disagree alert requirements."
Why it matters: Boeing is the world's largest aerospace company, and its fortunes can ricochet throughout the economy, per Axios science editor Andrew Freedman. As federal investigators examine the two crashes and evaluate the safety of the plane, this latest issue raises questions about Boeing's candor with regulators.
The 737 MAX's success is essential to Boeing's future, given that the airline has thousands on order.
Go deeper:
Go deeper