O'Rourke on voting rights: "We will put Stacey Abrams in charge"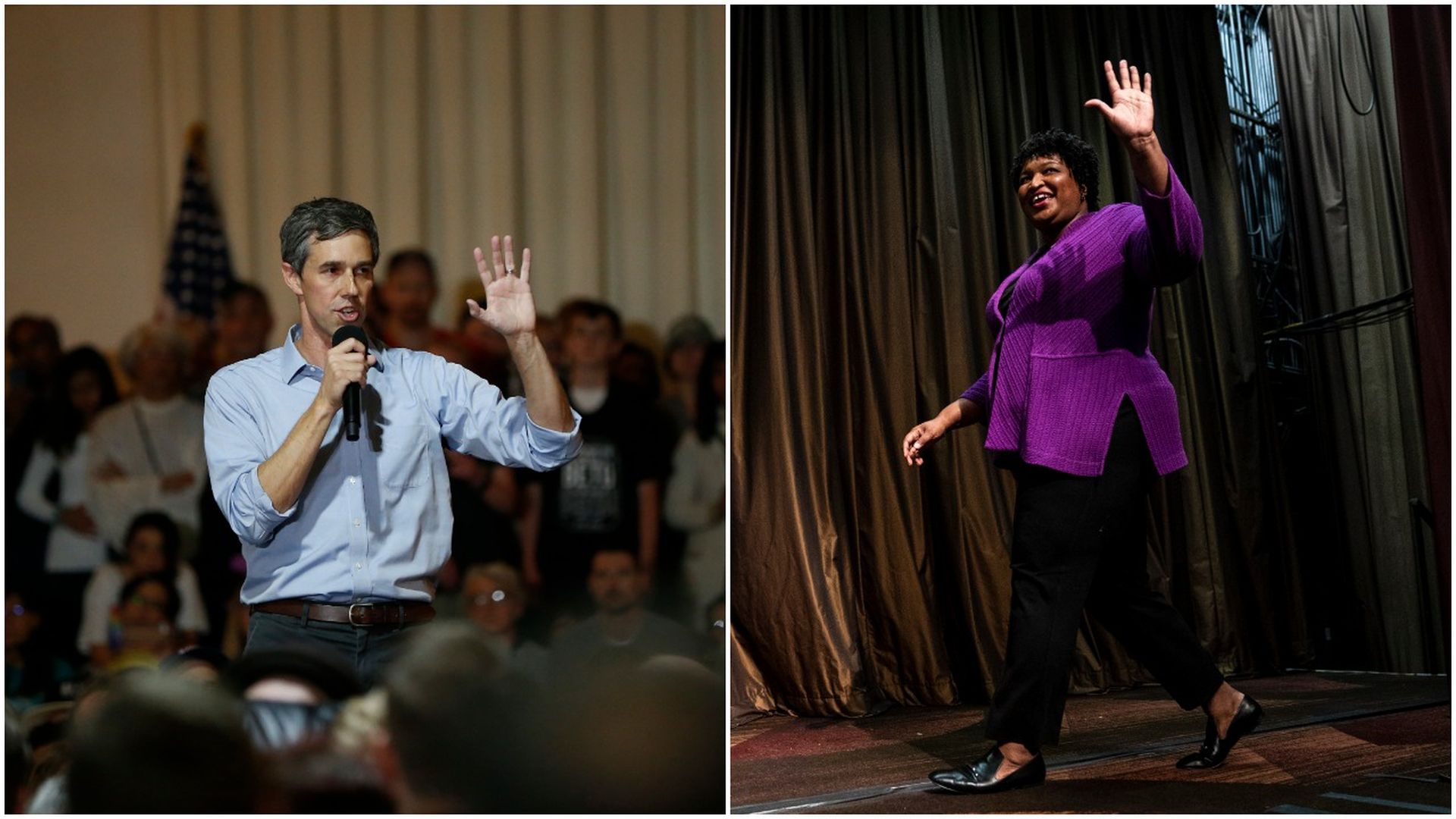 Beto O'Rourke told supporters at a Fort Worth rally on Friday that he would put former Georgia gubernatorial candidate Stacey Abrams in charge of voting rights initiatives if he were elected president, CBS reports.
Driving the news: Abrams, a rising star in the Democratic Party, has fielded offers from Senate Minority Leader Chuck Schumer and former Vice President Joe Biden for respective Senate and 2020 White House runs. O'Rourke reportedly said at the rally he spoke with Abrams on the phone "to thank her for all the work that she's doing on voting rights."
What they're saying:
When asked about O'Rourke's potential offer, an Abrams spokesperson told CBS, "As she thinks about her own campaign for the Presidency, Leader Abrams has taken the time to speak with numerous Democrats who are already running about the need to combat voter suppression and about the importance of Georgia's 16 electoral votes."
An O'Rourke campaign spokesperson told CBS that "Beto believes he would be fortunate to have the opportunity to work with Ms. Abrams in any capacity and looks forward to continuing to follow her incredible lead on the many efforts she's championing including protecting voting rights and fighting to increase access to the ballot box."

"...we will put Stacey Abrams in charge of this effort so that we get it done," O'Rourke said at his rally on Friday, in reference to automatic voter registration and gerrymandering.
The context: Abrams filed a federal lawsuit challenging the "gross mismanagement" of Georgia's 2018 gubernatorial election after she narrowly lost to Republican opponent Brian Kemp amid mass voter purging.
Go deeper: Stacey Abrams commends Joe Biden for recognizing harassment claims
Go deeper