O'Rourke backs Buttigieg in response to Texan anti-LGBTQ protestors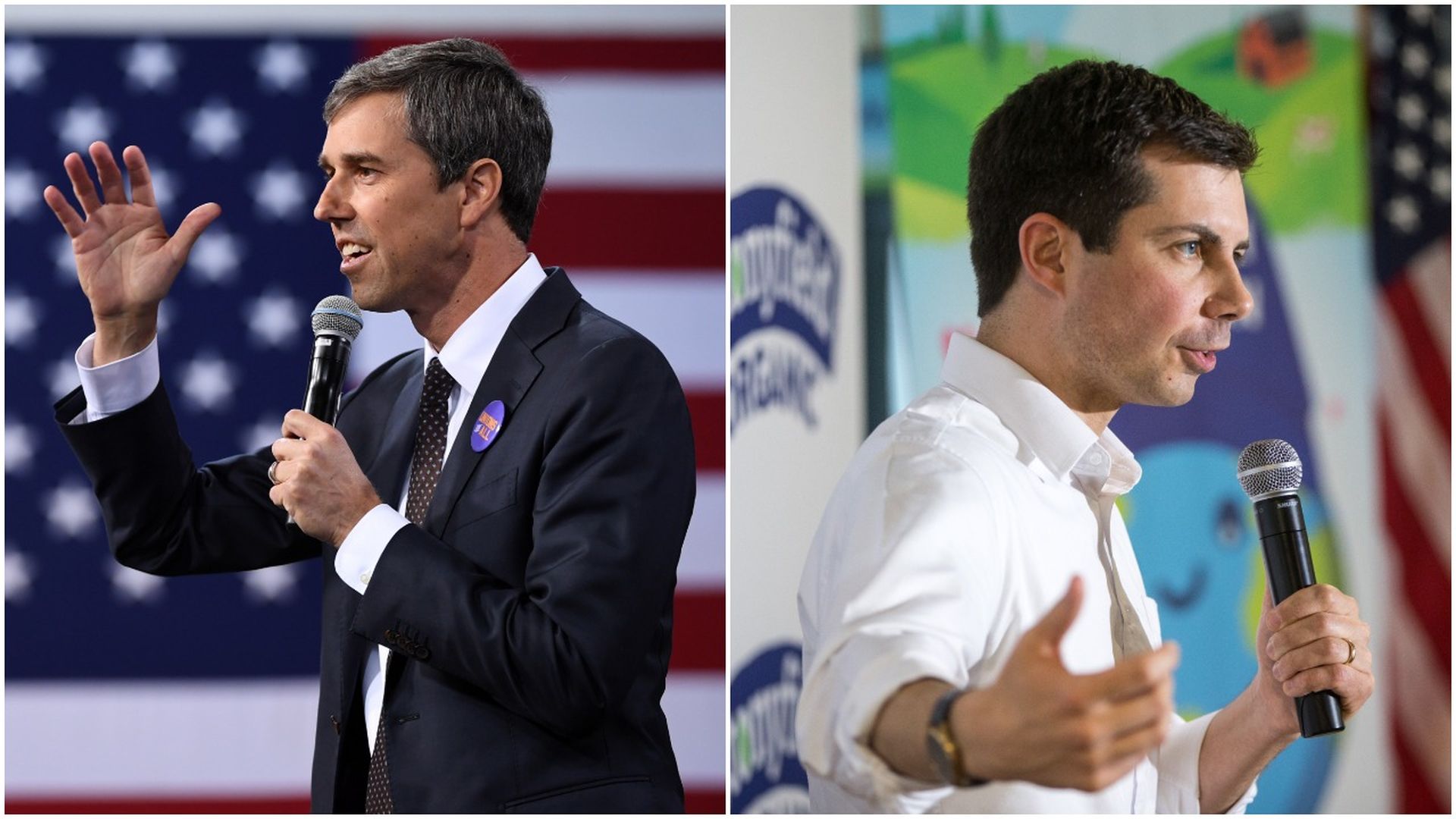 Beto O'Rourke showed support via Twitter on Friday for South Bend, Ind. Mayor Pete Buttigieg, in response to anti-LGBTQ protesters demonstrating at the latter candidate's event in Dallas.
Why it matters: Buttigieg would be the first openly gay U.S. president if elected. So far, anti-LGBTQ statements have been made by hecklers at 2 Iowa campaign events, in addition to his Friday address at the Dallas County Democratic Dinner, per CNN.
Everything else you need to know about:
Go deeper