Updated May 5, 2019 -

World
North Korea's Kim oversees "strike drill" missile tests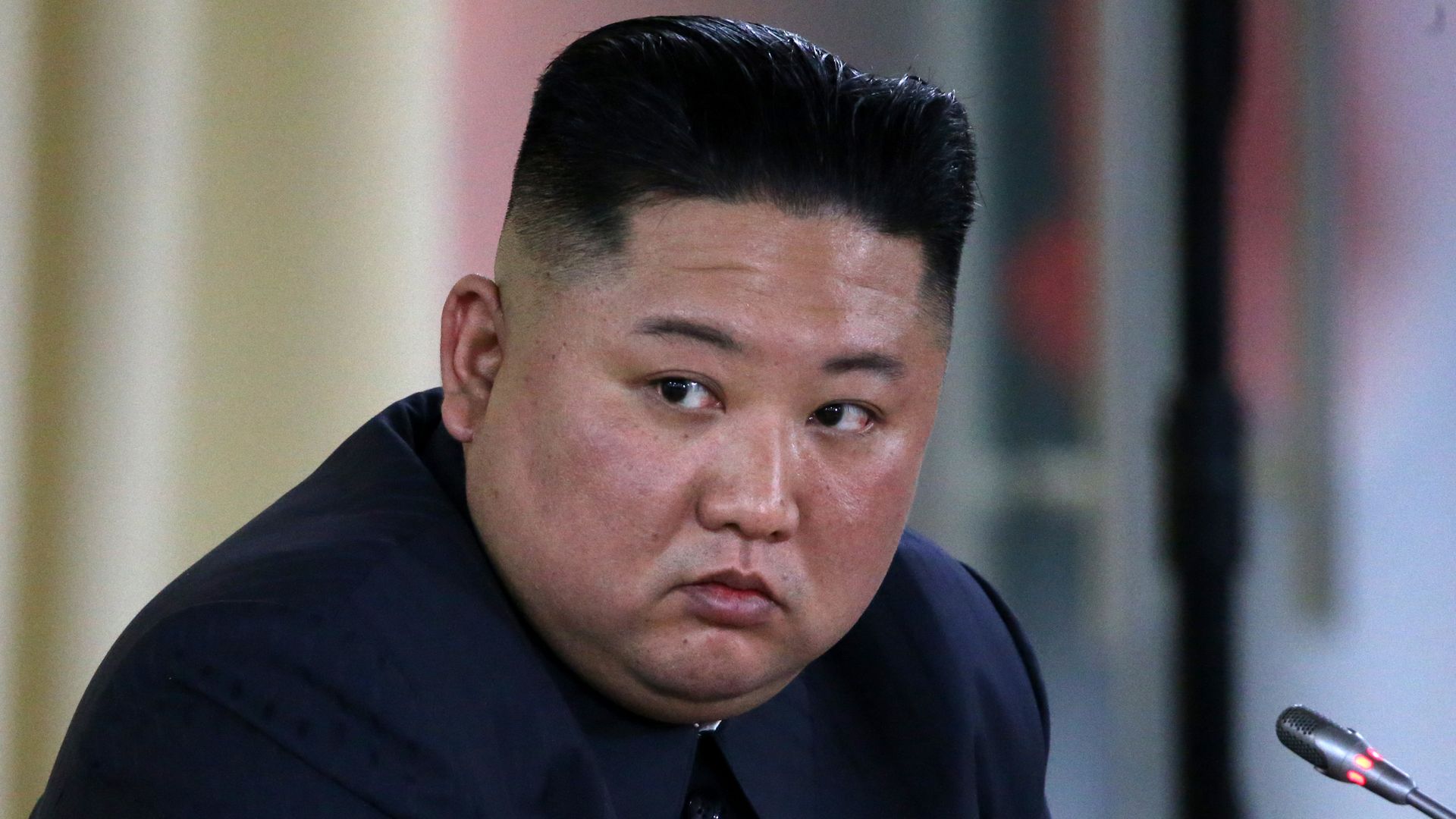 North Korea leader Kim Jong-un oversaw "strike drill" missile tests and said troops should be on "high alert posture," according to state media, following reports Pyongyang launched "multiple unidentified short-range projectiles" Saturday morning (local time).
Details: Projectiles touched down in the water between the Korean Peninsula and Japan. According to the Joint Chiefs of Staff, the U.S. and South Korea are working closely "to maintain a full readiness posture," per the Washington Post.
What they're saying: "The purpose of the drill was to estimate and inspect the operating ability and the accuracy of striking duty performance of large-caliber long-range multiple rocket launchers and tactical guided weapons by defense units. ... and the combat performance of arms and equipment," the state-run Korean Central News Agency said.
The big picture: President Trump remained hopeful Saturday of reaching an agreement with Kim, despite February's U.S.-North Korean summit ending without a deal in Hanoi and stalled denuclearization negotiations between the president and Kim.
Context: The action comes after Kim attended a test of what was called a "guided tactical weapon" in April. Experts described that test as a message to the U.S. that the North planned to "continue to amass weapons while the diplomatic standoff continued," per the New York Times.
Trump has declined to lift sanctions on North Korea until Kim gives up his country's nuclear arsenal.
North Korea indicated it will not back down from mounting international pressure, even if its citizens have "water and air only" to live on, according to state media.
Kim met with Russia's Vladimir Putin last month.
Go deeper