Kushner says peace plan will address Palestinian "political aspirations"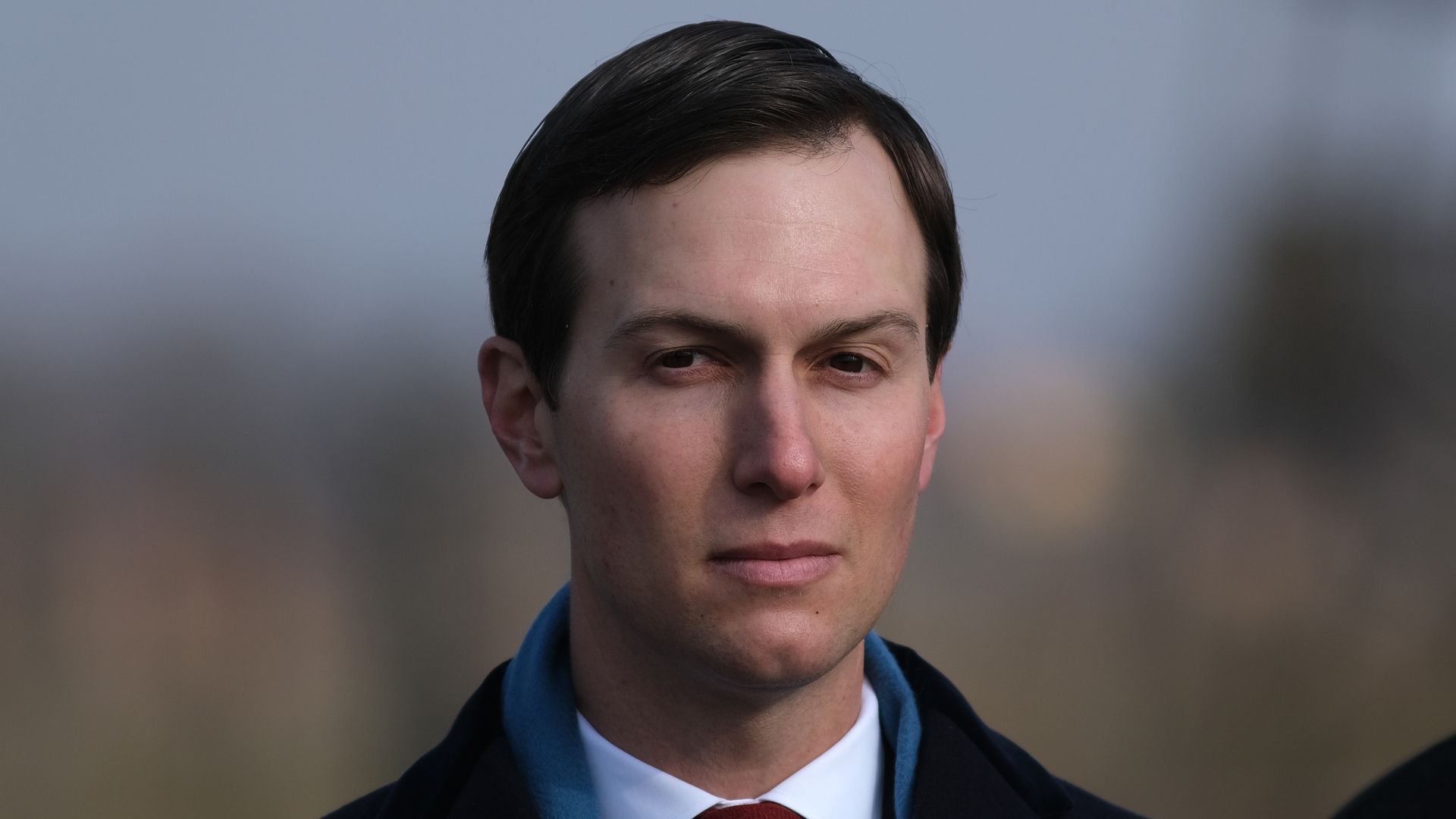 Jared Kushner, who is leading President Trump's Middle East "peace team," said on Thursday night at a dinner hosted by the Washington Institute that the upcoming peace plan will address "Palestinian political aspirations," and propose ideas for how to solve issues like borders and Jerusalem.
Why it matters: Kushner didn't offer any details in the 45-minute interview, but emphasized again and again that the Palestinians and those criticizing the administration in the U.S. and around the world should not reject the plan out of hand. Kushner even said "people would be surprised" by the plan when they see it.
Details: Kushner said Trump was a driving force behind the renewed effort to solve the Israeli-Palestinian conflict and has been "pushing" the peace team.
According to Kushner, Trump told his advisers that fixing the Israeli-Palestinian conflict will not fix the Middle East entirely, "but without solving it you won't be able to fix the region."
Kushner described the peace place as an "in-depth operational document." He said the president has been briefed throughout the process, but hasn't read the latest draft yet.
Kushner said the plan would be "a good starting point for the political issues" between Israel and the Palestinians, and would boost the Palestinian economy.
He said solving the conflict with the Palestinians is in Israel's long-term interest, and that Israel would have to make compromises — but not any that would compromise security.
Go deeper