The stock market has entered "The Twilight Zone"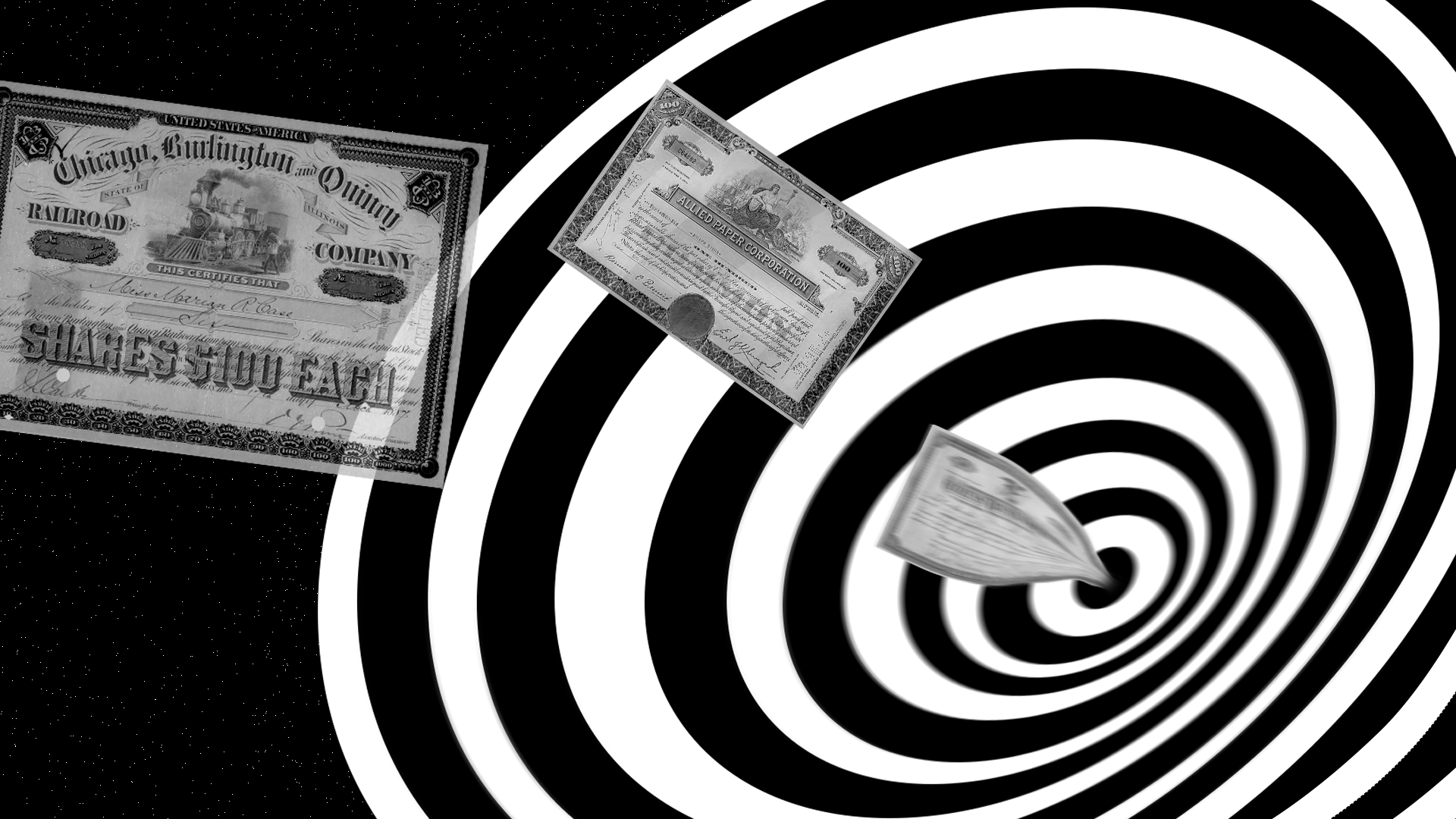 Typically, stocks rise because investors are buying them, increasing prices. But that's not what's happening in 2019.
What's new: U.S. equity prices are soaring to record highs, with the S&P 500 up 17% and the Nasdaq up 21% in just 4 months. But not only are investors not buying, they're selling.
The big picture: Stock funds have seen $4 billion of outflows so far in 2019, surpassing the $2.9 billion of outflows for all of 2018 when the S&P fell by 6%. This year's outflows included a drawdown of nearly $11 billion in just the month of March, according to data from Lipper, which tracks $49.1 trillion in assets globally.
What's happening: The strange phenomenon can partially be explained by investors moving away from traditional mutual funds at a historic pace, particularly in U.S. stock funds.
"The negative investor sentiment about domestic equity mutual funds has been a long-term trend," Pat Keon, senior research analyst at Lipper, tells Axios. "The net outflows for this group have been worse over the last several years than even during the global financial crisis."
But that's only part of the story. Investors also are clearly wary of the historic stock rally, now pushing toward an 11-year bull run, and are nervous about global growth slowing. Equity funds have seen 11 straight weeks of net outflows, Lipper's data shows.
Safe-haven fixed income funds, on the other hand, have seen $107.7 billion of inflows year to date.
The intrigue: The bond market is reflecting this worry, but stocks so far have not, largely because of company buybacks and low volumes, analysts say.
U.S. companies have purchased $272 billion of their own shares so far this year, on pace to break 2018's record $1.085 trillion.
There also have been less transactions overall, says Jim Paulsen, chief economist at the Leuthold Group, opening up the market to bigger price moves. That's allowing small buys to have big impacts.
The bottom line: The "Twilight Zone" state of affairs may actually be good news for stocks because it means investors aren't overconfident, say analysts at Bank of America-Merrill Lynch. In fact, sentiment is historically low, according to the bank's consensus indicator.
"Historically, when our indicator has been this low or lower, total returns over the subsequent 12 months have been positive 92% of the time, with median 12-month returns of 18%," BAML analysts said in a note to clients.
But, but, but: It may just mean the stock market is pumped full of hot air.
Go deeper: Investors are selling stocks, but the market keeps rising
Go deeper