Michael Bennet on the issues, in under 500 words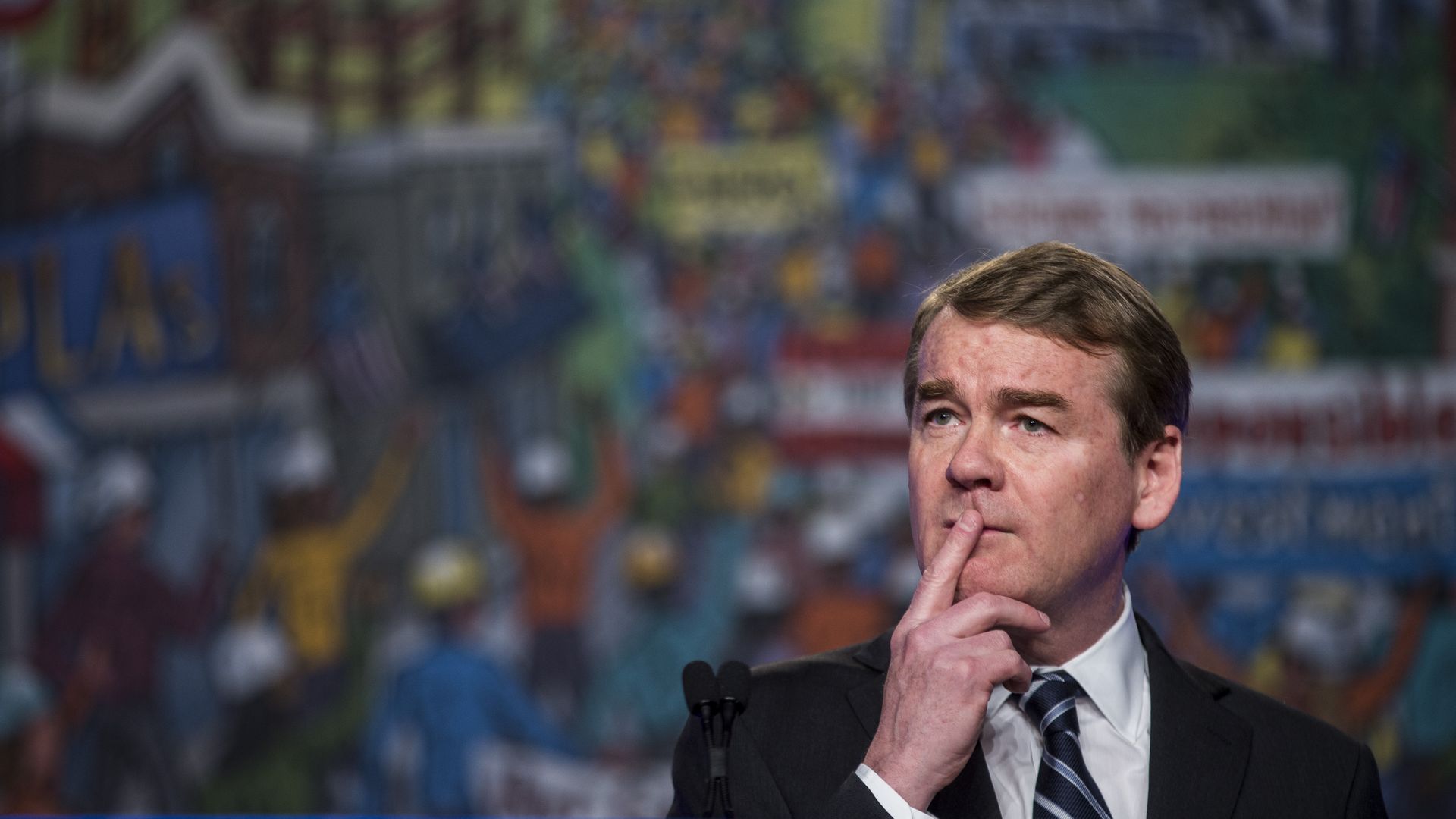 Colorado Sen. Michael Bennet, running for president as something of a moderate among Democrats, made headlines earlier this year with an emotional outburst on the Senate floor that saw him tear into Sen. Ted Cruz (R-Texas) over the government shutdown. He also announced in April that he was successfully treated for prostate cancer.
Key facts:
Current position: Senator from Colorado — 10 years served
Age: 54
Born: New Delhi, while his father was serving as an aide to then-U.S. ambassador to India
Undergraduate: Wesleyan University
Date candidacy announced: May 2, 2019
% of votes in line with Trump, per FiveThirtyEight: 27.7%
Previous roles: Managing director for the Anschutz Investment Company, chief of staff to former Denver Mayor John Hickenlooper, and superintendent of Denver Public Schools.
Stance on key issues:
The "Real Deal": Bennet released a $6 trillion plan that addresses universal pre-K, housing and Medicaid by repealing many of President Trump's tax cuts and by increasing taxes with his "smart wealth tax."
Criminal justice: Bennet was a sponsor for the justice reform First Step Act bill in 2016, which limited juvenile solitary confinement and reduced minimum sentences for some repeat non-violent drug crimes.
Climate change: Bennet has been consistent on the issue of climate change, working toward a comprehensive approach to combat climate change. He was not a co-sponsor of the Green New Deal, but he recommends investing in renewable energy.
Agriculture: Bennet has been vocal in his criticism of Trump's tariffs on trade and agriculture. He said Trump's trade war is harming more farmers than it helps. Bennet was also a key advocate of the 2018 farm bill.
Court packing: Bennet reportedly slammed his head on a table when the Washington Post asked him about packing the Supreme Court.
Health Care: As part of a group of Democrats proposing "more incremental steps to broaden health care coverage," rather than "Medicare for All," Bennet and Virginia Sen. Tim Kaine proposed "Medicare X," which would develop a public option modeled after Medicare alongside private options on the Affordable Care Act exchanges.
Immigration: Bennet co-signed a letter spearheaded by Sen. Kamala Harris (D-Calif.) to then-Homeland Security Secretary Kirstjen Nielsen, demanding that the Trump administration take immediate action to reunite 539 migrant children with their families. He has advocated for providing a pathway to citizenship for DACA recipients.
Marijuana: Bennet sponsored a bill in February to "End Federal Prohibition of Marijuana."
Taxes: Bennet is a primary sponsor of the American Family Act, which would provide tax cuts for middle class families to help offset the cost of raising children in America.
Key criticisms:
Name recognition: Bennet isn't exactly a household name, and he was the 21st candidate to enter the Democratic field for 2020.
Bank deregulation: Bennet was part of a group of Senate Democrats who moved to deregulate banks, which garnered criticism from the more liberal wing of the party.
1 fun thing:
Bennet is the son of Mayflower descendants on his father's side.
Go deeper: Everything you need to know about the other 2020 candidates
Go deeper