After Mueller fallout, Clinton jokes China should get Trump's tax returns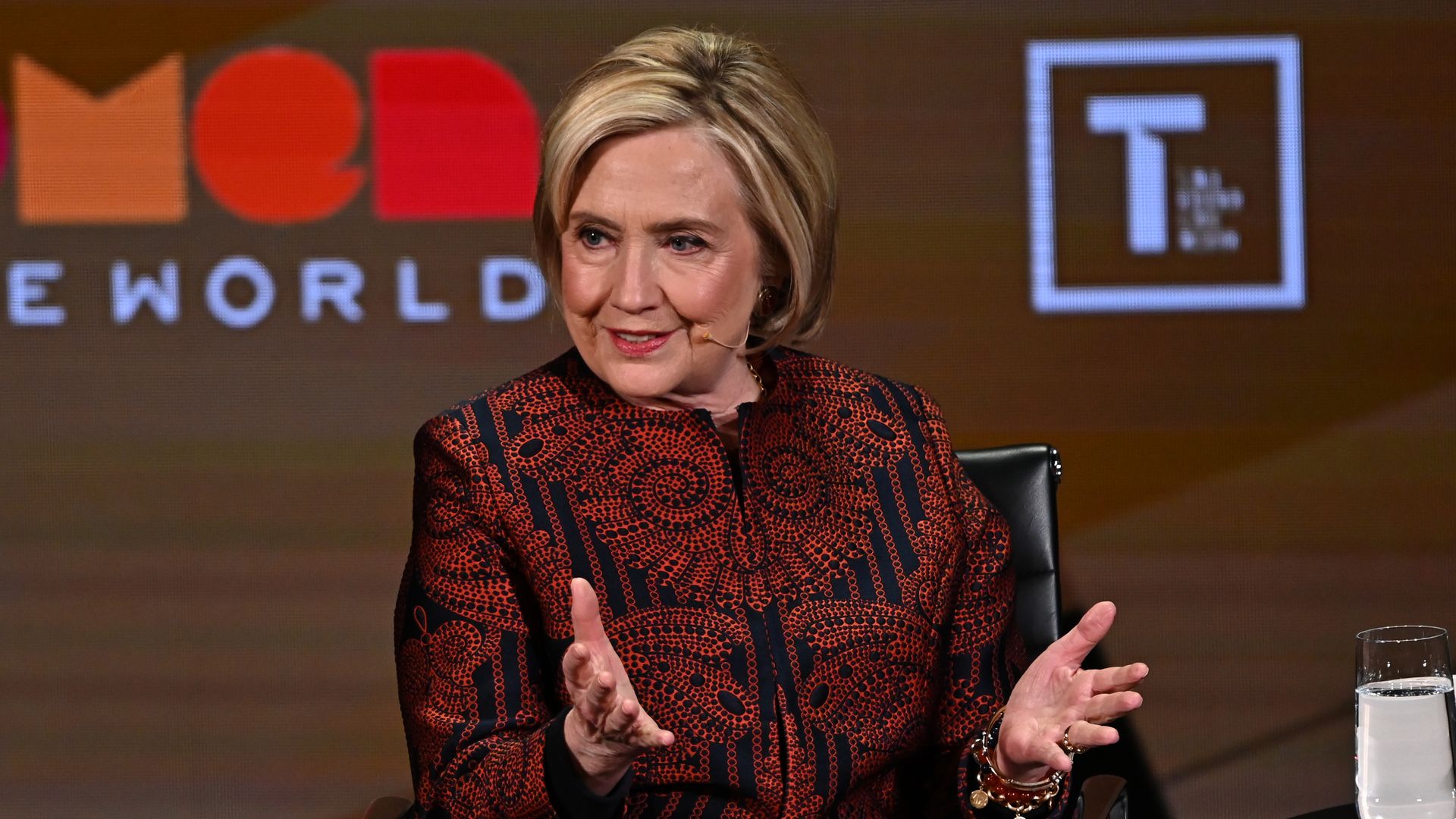 Former Secretary of State Hillary Clinton called for Attorney General William Barr to resign and be held in contempt over the Russia report, as she jabbed at President Trump on MSNBC's "Rachel Maddow Show" Wednesday.
"Imagine ... one of the Democratic nominees for 2020 on your show, [saying] the only other adversary of ours who is anywhere near as good as the Russians is China. So why should Russia have all the fun? And since Russia is clearly backing Republicans, why don't we ask China to back us? And not only that, China, if you're listening, why don't you get Trump's tax returns? I'm sure our media would richly reward you."
The backdrop: Her comments were an apparent swipe at her 2016 presidential rival over calls to investigate Clinton's use of a private email server. Trump said in 2016: "Russia if you're listening, I hope you're able to find the 30,000 emails that are missing. I think you will probably be rewarded mightily by our press."
Within about 5 hours of Trump's statement, GRU officers targeted for the first time Clinton's personal office, Axios' Zachary Basu notes.
Making a serious point, Clinton told host Rachel Maddow she wanted to highlight the absurdity of the current situation; in her hypothetical situation, "according to the Mueller report, that is not conspiracy because it's done right out in the open."
"[If] within hours, all of a sudden, the IRS offices are bombarded with incredibly sophisticated cyber tools looking for Trump's tax returns and then extracts them and then passes them to whatever the new WikiLeaks happens to be, and they start being unraveled and disclosed, nothing wrong with that."
The big picture: Clinton is the latest Democrat to call for Attorney General William Barr's resignation over his handling of Special Counsel Robert Mueller's findings and for his conduct before the Senate Judiciary Committee.
During his testimony, Barr said he didn't know whether Trump or a White House official had suggested to him that the Department of Justice open an investigation into someone.
According to a 2018 New York Times report, Don McGahn said when he was White House counsel he wanted to order the DOJ to prosecute Clinton as well as former FBI Director James Comey.
Go deeper