Facebook and Instagram ban "dangerous" extremist personalities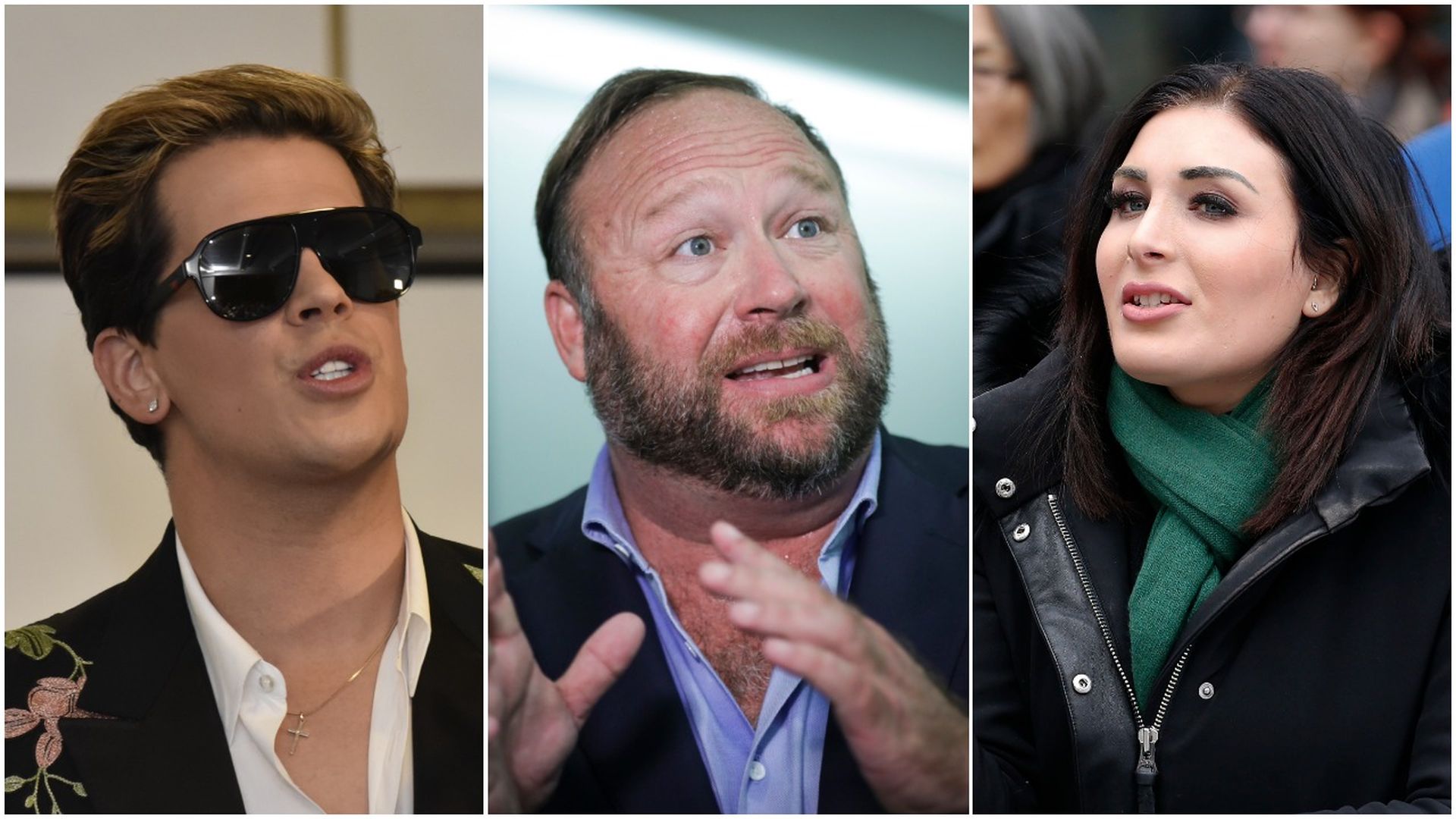 Facebook announced on Thursday it will ban a string of people from its platforms deemed "dangerous." The list includes Milo Yiannopoulos, Louis Farrakhan, Alex Jones (and InfoWars), Paul Joseph Watson, Laura Loomer and Paul Nehlen.
Why it matters, per Axios' Sara Fischer: Facebook has for years been hesitant to outright ban these actors, due mostly to the fact that they didn't explicitly violate Facebook's loose content rules. But real-world hate crimes are putting pressure on Facebook and other platforms to crack down on pages and accounts that have repeatedly shared false information or hate speech.
Details: In addition to banning their personal accounts, Facebook also said they are banning other accounts and pages associated with the individuals.
"We've always banned individuals or organizations that promote or engage in violence and hate, regardless of ideology. The process for evaluating potential violators is extensive and it is what led us to our decision to remove these accounts today."
— Facebook spokesperson to Axios
Flashback: Alex Jones was banned temporarily by Facebook back in July 2018.
Go deeper