O'Rourke changes his tune on fossil fuel donations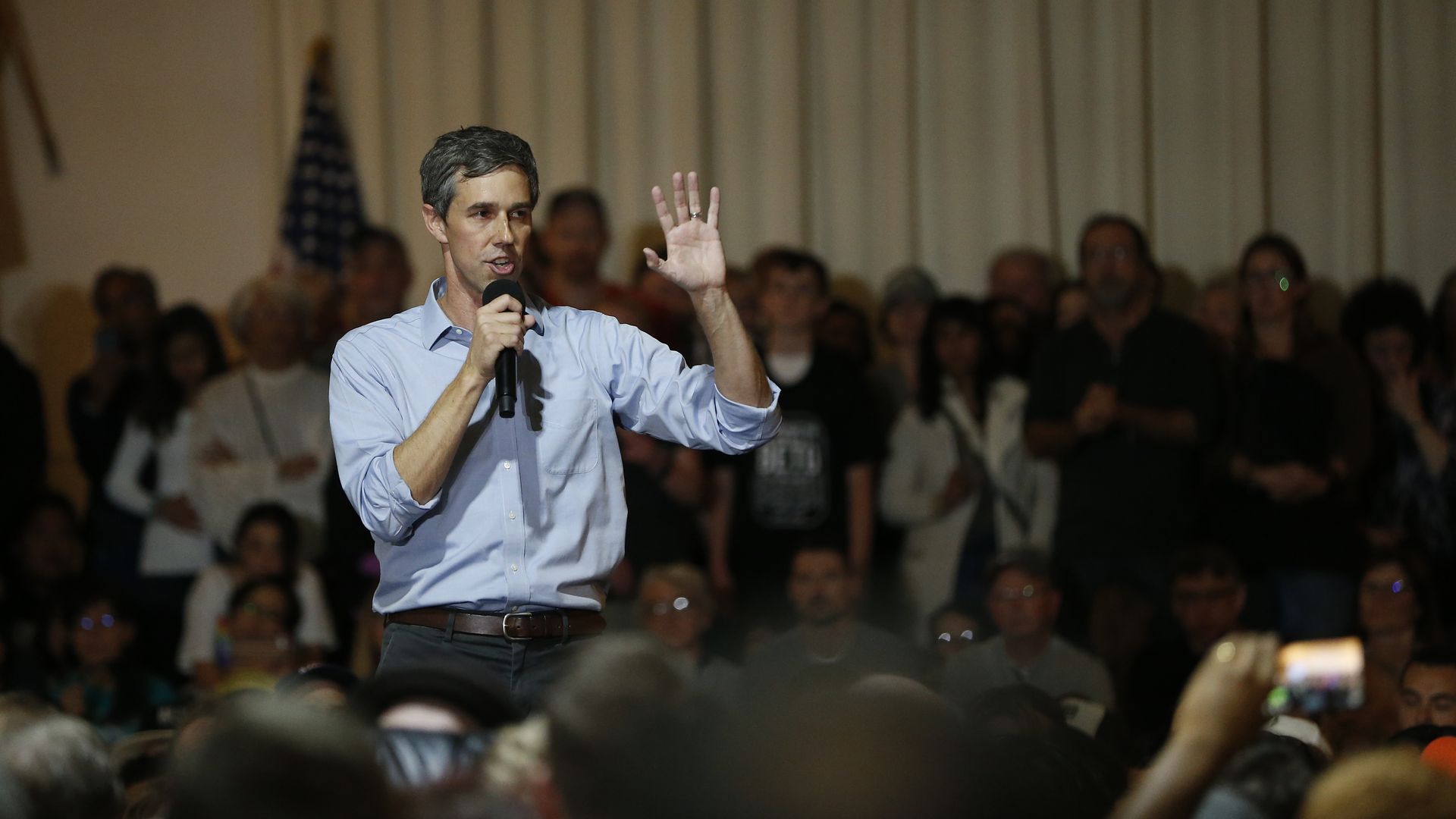 Presidential candidate Beto O'Rourke is pledging to reject donations from the fossil fuel sector and will be returning such funds he has already raised that were greater than $200, reports AP.
Why it matters: Wednesday evening's news comes just 2 days after O'Rourke unveiled a $5 trillion climate plan to achieve net-zero emissions by 2050. He previously declined to sign a "no fossil fuel money" promise back in April, per Bloomberg. But the Texas-based 2020 candidate changed course on Wednesday with the support of environmental groups, per the AP.
The backdrop: The O'Rourke campaign announced that the Texas-based candidate raised $9.4 million in the first quarter, stating that 98% of the donations were for less than $200. The AP notes that according to the Center for Responsive Politics, O'Rourke accepted more than $540,000 in donations from the oil and gas industry during last year's midterms.
Go deeper: Beto O'Rourke: Everything you need to know about the 2020 candidate
Go deeper