Virtual reality gets its next, best chance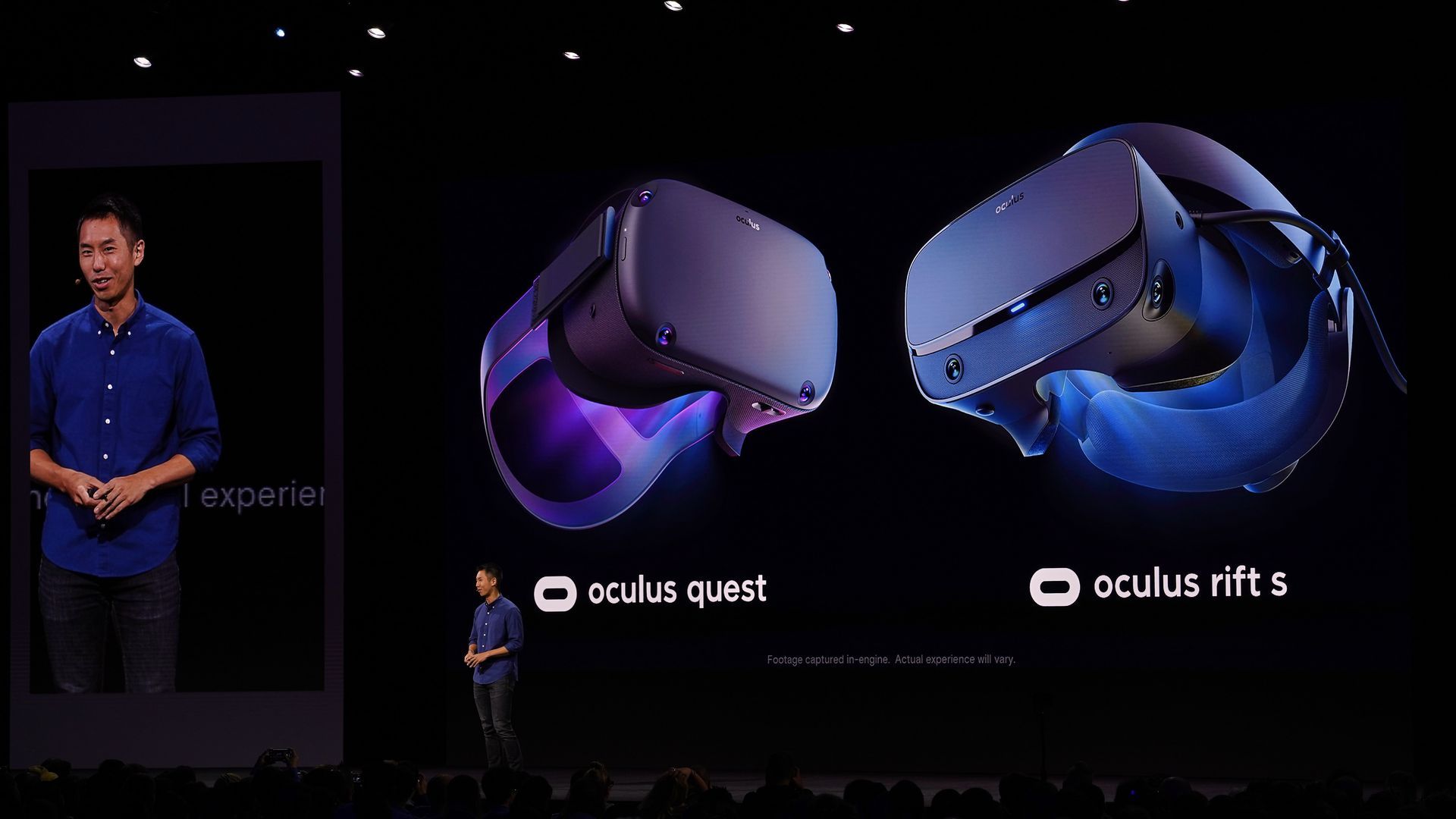 While much of the focus at Facebook's F8 conference was on the changes it's making to the core platform and its messaging apps, its moves in virtual reality highlight a new wave of products coming to market.
Why it matters: The last coming of VR fell far short of estimates. HTC, Valve and Facebook's Oculus all have new and improved hardware, but it's unclear whether consumers and content developers are ready to take another plunge.
Aware of this, both HTC and Oculus are taking aim at businesses as well, with Facebook using F8 to announce a renewed Oculus for Business effort.
While not as flashy as the consumer market, there has been steady interest in VR and augmented reality from businesses looking to improve training, prototyping and safety.
Driving the news:
Facebook yesterday announced pre-orders for its standalone Oculus Quest and its PC-based Rift S, both of which sell for $399, plus its relaunch of Oculus for Business focused on the standalone Oculus Go and Quest headsets.
Valve's high-end, PC-based Index headset goes on sale Wednesday for $999, challenging the Vive Pro at the high-end of the gaming market.
Meanwhile, HTC's $799 Vive Focus Plus went on sale April 15, offering improved optics and 6-degrees-of-freedom control in a standalone headset aimed at enterprise customers.
Our thought bubble: New hardware is nice, but it's hard to see the consumer market, in particular, taking off until we get a convergence of affordable, powerful headsets and content.
Go deeper